Solar electricity
Price: £30.00 (one off payment)
This solar electricity online course is for anyone interested in the theory or practice of obtaining electricity from the sun. It covers everything you need to know if you are thinking of installing your own system, and provides all the background information you need if you are having a system installed by a professional.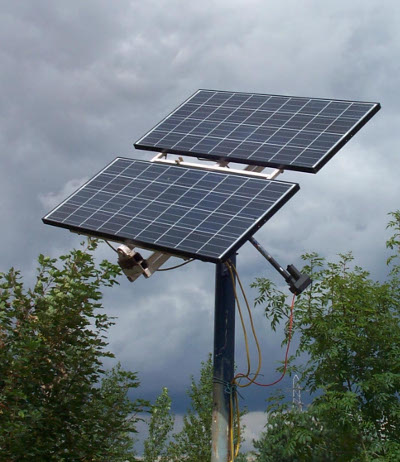 See here for an introduction to solar electricity, and see the right-hand column for more resources.
See here for our other online courses.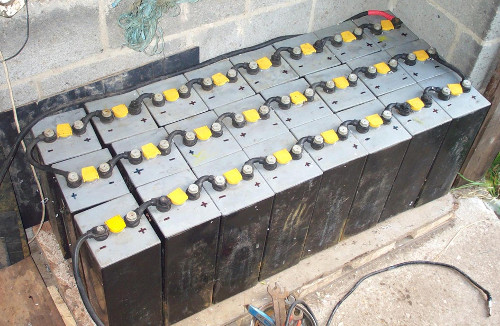 The course represents excellent value – there are over 200 minutes of videos to accompany pdf documents containing text and diagrams, so that as well as reading about the processes, you can watch videos of exactly how it's done.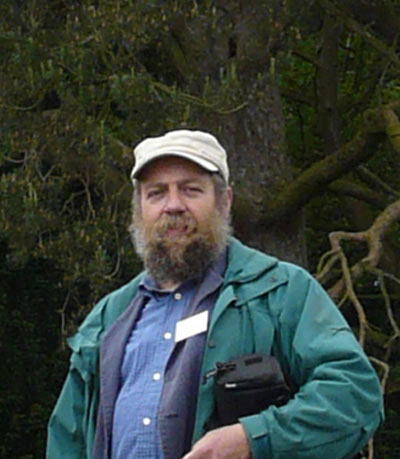 Tutors
The tutor for most of the videos is Andy Reynolds. Andy has been working with Lowimpact since 2005, and has run a range of courses: wind & solar electricity, heating with wood, building with timber and woodland and chainsaw courses. He has also written 3 Lowimpact publications: Heating with Wood, Timber for Building and Wind & Solar Electricity (which provides most of the text and illustrations for this online course). Andy lives on a smallholding in Lincolnshire with his partner, and together they run the Ecolodge. All their electricity and heating is provided by wind turbines, solar panels and wood, and the Ecolodge is a timber eco-holiday home on the smallholding, built by Andy, with wood stove and compost loos.
Lee Rose of Norfolk Solar is the star of the hour-long roof installation video, and Norman Phipps has provided a manual and two videos on building your own solar pv panels using broken or reject units from the photovoltaic industry. He is involved with a foundation taking this cheap technology to West Africa.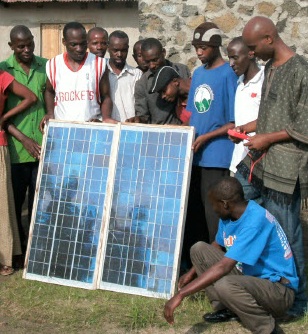 Contents
1. Introduction (pdf)
2. Introduction (video)
3. Why and wherefore: cost-effectiveness, system choice, requirements & size, site, grants (pdf)
4. System components: quality, panels, batteries, charge controller, rectifier, inverter, meters, fuses, other electrical components (pdf)
5. Panels: different types, orientation, inclination, roof, ground, pole and wall mounting, series & parallel connections, making your own tracker (pdf)
6. Panels (video)
7. Roof installation (video)
8. Tracking system (video)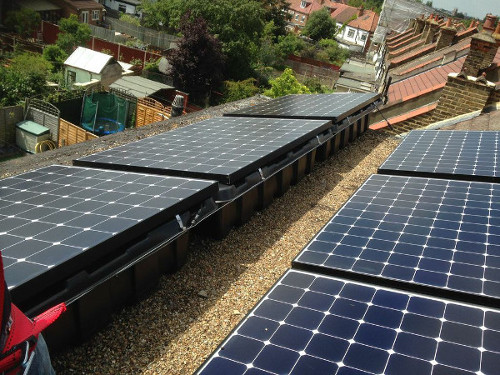 9. Batteries: different types, capacity, installation, maintenance, equalising charge, sizing your battery bank, problems, testing, topping up, drop-testing, second-hand batteries (pdf)
10. Battery care (video)
11. Electricity: voltage, current, watts, resistance, parallel and series, volt drop, cable size, generators, three-phase (pdf)
12. Electricity, multi-meters and Ohm's law (video)
13. Grid-connected systems: advantages and disadvantages, inverter and generation-system compatibility (pdf)
14. Building a system: batteries, panels, home wiring, charge controller, meters, inverter, bonding, cables, fuses, getting it working (pdf)
15. The system: batteries, charge controllers, inverters, cabling, fuses (video)
16. Primary research: study questions, data recording, preconceptions, results, study limitations, conclusions (pdf)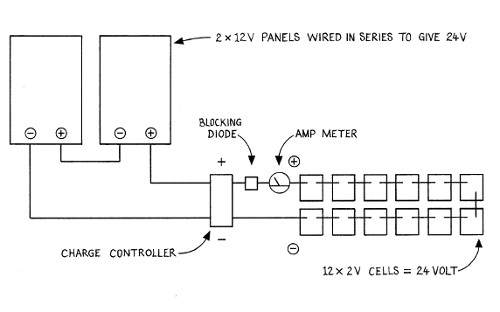 17. So there you are: buying power, global trading, in reality, and finally (pdf)
18. Research and payback data (pdf)
19. Resources: suppliers, installers, courses, books, grants and funding, planning permission, solar insolation, other useful information (pdf)
20. Build your own solar panels (pdf)
21. Build your own panels 1: sort and cut cells, cut and solder tabs, short string and test (video)
22. Build your own panels 2: string panel, encapsulate, compress, trim, frame, seal (video)
23. Conclusion (video)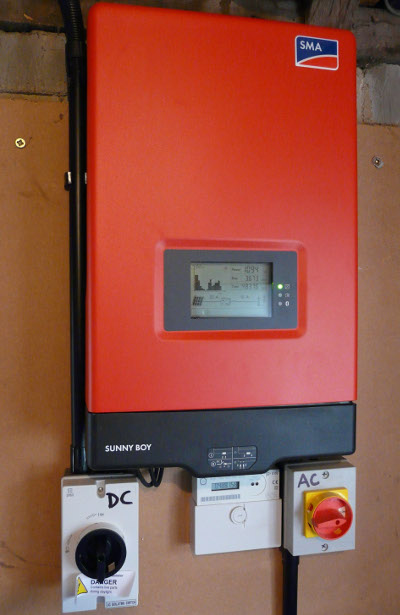 See here for our other online courses.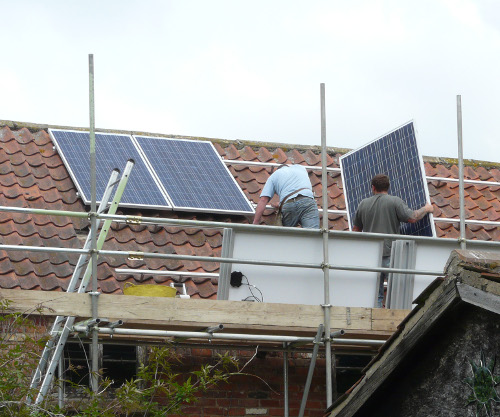 Thanks to Andy Reynolds, Lee Rose, Norman Phipps and Studio Nima.