15 Deanway Hove East Sussex BN3 6DG
15 Deanway
Hove
England
BN3 6DG
GB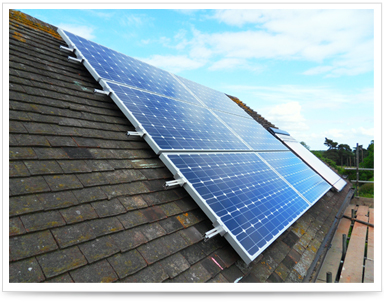 ECO HI SOLAR was formed in 2006 in response to a general conviction that climate change is here to stay and that something should be done to mitigate against it. We wanted to be involved in installing technologies which could help offset some of the effects of burning fossil fuels.
These effects comprise increased atmospheric pollution, greenhouse gas accumulations and consequent global warming. The result of these effects are increased health issues, droughts and flooding etc leading to a greater risk of crop failure, famine, sea level rise and human displacement. It seems to us that it is morally unacceptable for some sections of humanity to have to pay the price for others' profligate use of fossil fuels.
We firmly believe in the generation of renewable energy and that, wherever possible, any useful energy arriving at a location should be captured and put to use!
Free energy is abundant in our environment and takes many forms – solar, wind, biomass, hydro, tidal, wave, geothermal etc. At any one moment or location there may be available more of one form of energy than another. These can all make a contribution to the overall mix of energies.
ECO HI SOLAR is in the business of capturing solar energy. This can be used to generate electricity (for use on site or by others connected to the National Grid), or to generate heat for hot water, or to assist with central heating and heating pools etc.
Our team consists of a group of fully qualified solar engineers, electricians and plumbers. We work closely with architects, builders, surveyors and energy assessors. This enables us to provide bespoke solutions for the projects we undertake and an awareness of current market trends. We at ECO HI SOLAR feel we are well placed to adapt and respond to the ever-changing energy and regulation landscape.
See photographs of our installations here.