Newbiggin, Brampton, Cumbria CA89DH
Unnamed Road
England
CA8 9DH
GB
Made famous by R.Buckminster fuller in the late 1940s geodesic domes are one of the most efficient structures known to man, often thought of as complex or expensive to build, here at Geo-dome we can show you just how simple, cost effective and efficient geodesic dome structures can be.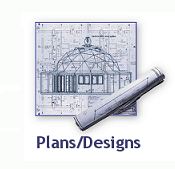 If you're looking for inspiration, try browsing the design and plans section of the site. You'll find design drawings and basic plans for greenhouses, sheds, trapezium panel domes, segmented style domes and more…
Most of the ideas for new kits start out in the design/plans section of the site so if you have an idea for a dome let us know and we'll draw something up for you. We have CAD design, photo realistic 3D rendering and graphic art software so we can make your ideas truly come to life. Below is a video showing just a few of the domes built using the geo-dome plans.