51 Whatley Drive
England
SN9 5AR
GB
The Bespoke Oak Building Company was founded in 2010, by David Cooke who has a passion for traditional timber frame buildings.
David Cooke has been working professionally as a woodworker since 1995. He began life as a cabinet maker and has progressed onto bigger structures, first bespoke joinery and then finally onto timber frame houses.
Our framing workshop is based in the village of Chirton, Wiltshire.
The Bespoke Oak Building Company create:
Oak Frame Houses

Timber Framed Extensions

Porches

Conservatories

Garden Rooms
The Company is driven by the following work ethic:
To produce things of beauty that achieve their purpose.
To always improve upon what preceded, both visually and functionally.
In order to achieve this, we work especially hard to understand our client's requirements.
During the creative design stage our three dimensional perspective computer models provide the client with a clear and mathematically exact method of visualisation .
A simplified version can be modified rapidly and on the fly, to keep pace with the fast and exciting evolution of ideas that always occurs at the beginning of projects, big or small. We feel it is important to share this experience with the client, as it allows them to be very closely involved in the aesthetic evolution of their structure.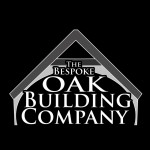 When the design process is complete, it exists as a perfect full scale virtual model of the finished building. This model is useful for reference purposes by all parties until the project is completed.
It is ideal for using in planning applications and can also provide technical drawing elements to all construction parties. It is especially helpful when liaising with structural engineers and building control officers.
The section entitled 'The Process' shows many examples of how the computer model can be used for visualisation and communication purposes.