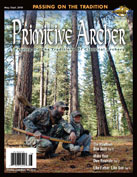 Primitive Archer
Primitive Archer is a US magazine written specifically for people who love the outdoors, hunting and archery and has been dedicated to "Passing On The Traditions Of Classical Archery" since 1992. Published six times a year, we are packed with advice for bowyers, hunters and outdoorsmen. Each issue is full of how-to's, archery history, hunting tips and related ways to maximize your outdoor experience, plus exciting stories from well known authors and your fellow readers. Your collection of issues serves as a continuously updated "Bowyer's Handbook". Whether you are a beginner or seasoned bowyer you will enjoy and benefit from the multitude of talented archers presented in this magazine. Each one will become an important "arrow" in your quiver of archery information.
---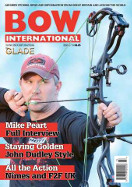 Bow International
The UK's top magazine for traditional & modern archers. Whatever sort of archery you do, Bow International is the specialist magazine to keep you informed. For experienced shots and beginners alike, it is packed full of archery stories, product reviews, news and information from Britain and across the world.
---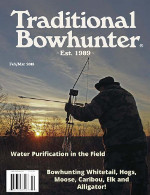 Traditional Bowhunter
Traditional Bowhunter Magazine is dedicated to hunters who use a longbow, recurve bow or self bow to hunt wild game throughout the year. As the premier traditional archery and bowhunting magazine since 1989, Traditional Bowhunter contains hunting stories, how-tos, bowyer profiles, and links to many of the advertisers in the traditional market. Whether shooting traditional bows for years or just getting started, Traditional Bowhunter has something for everyone.
---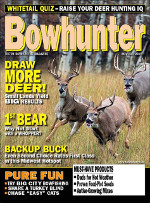 Bowhunter
Dedicated to helping bowhunters get the most from their own hunting opportunities, Bowhunter Magazine has covered, since 1971, the entirety of the bow-and-arrow experience, with news from the bowhunting community, inspiring adventures both near and far, and authoritative insights and advice on tackle and techniques.
---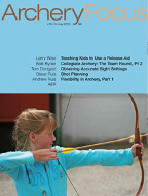 Archery Focus
Archery Focus is a bi-monthly e-magazine that serves archers and coaches throughout the world. A subscription gives unlimited access to the current issue as well as all back issues, making Archery Focus Magazine the world's largest accessible archive of archery information. Enjoy articles by top level archery coaches from around the world, covering a wide range of topics including shooting form and technique, equipment maintenance and repair, the mental aspects of archery, and product reviews. All styles of archery are covered, including Olympic, Compound, Field, and Traditional.