Canoe & Kayak UK
From surf kayaking to sprint racing, canoe slalom to Canadian canoeing, Canoe & Kayak UK magazine covers it. From the tactics of canoe polo and the dedication of marathon paddling to the aerial tricks of freestyle kayaking…From whitewater river running and creek boating to tranquil canoe touring, sit-on-top kayak fun, or the adventure of sea kayaking; whatever aspect of paddle-sports you're into, there's something for you in Canoe & Kayak UK magazine.
Subscribe today to keep 'in the know' about your passion and a step ahead of the rest with the invaluable guidance that Canoe & Kayak UK magazine provides
---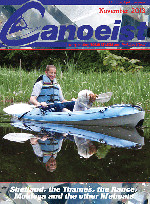 Canoeist
Canoeist was the world's first canoeing magazine published every month in full colour throughout; is the world's largest canoeing magazine published every month; has a track record of covering events of all kinds in person is second to none; has a record of getting out and personally paddling all kinds of water is probably unbeaten by any other magazine anywhere; is one of the world's longest running canoeing magazines; does not represent the views of any other canoeing company or official body so views are totally independent.
Canoiesit is a regular magazine which knows the stories, can put them into context, knows canoeing by regularly taking part and meeting others who take part and is able to tell you freely about things which matter and will affect your canoeing.
---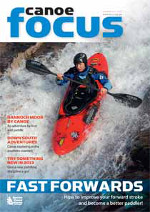 Canoe Focus
Canoe Focus is the magazine of Canoe England. It's bi-monthly and all Canoe England members recieve it as part of our membership package. Canoe Focus will keep you updated on all aspects of canoeing in Britain. It's packed with all the latest canoeing news and events, as well as action-filled adventure features and interviews.
Being a member of Canoe England, you will not only get great value membership, you help guarantee the future for our fantastic sport!
Canoe England exists to represent its member's interests & to support the wider canoeing community.
We know that access to inland waterways is something that many paddlers are passionate about, which is why we are dedicated to achieving greater access to our inland waterways by working with key partners.
---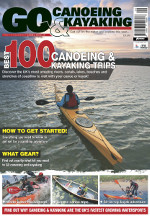 Go Canoeing & Kayaking
Whether you're new to canoeing and looking for a top-notch guide to all the basics or if you have some experience and just want to learn more, the GO Canoeing and Kayaking annual bookazine is for you!
GO Canoeing and Kayaking bookazine is packed full of advice for beginners and information on all the very best places in and around the UK to paddle, from lakes and canals to rivers, lochs and even Britain's stunning coastline.
The 100-page GO Canoeing and Kayaking bookazine is brought to you by the team at Canoe and Kayak UK Magazine and Canoe England. It's packed with brilliant photography and is the perfect companion to a summer filled with canoeing and kayaking adventures.
---
Ocean Paddler
Ocean Paddler – the sea kayaking magazine; An exciting concept in paddle sports publications. Aimed solely at the ocean paddler and published 6 times a year by Paddle Press Media, Ocean Paddler's pages includes trip and expedition reports, technique articles, reviews, guides, interviews and much, much more. All our articles will inform, enthuse and excite today's sea paddler – we guarantee it! Sea kayaking covers many different elements; from day trips to overnight sojourns; from weekend to week-long paddles; from full-blown expeditions to short play sessions in surf or tidal races and all in conditions, ranging from mild to wild and so will we… Beginners, intermediates and experts alike will revel in the coverage our publication will bring to this amazing sport.
---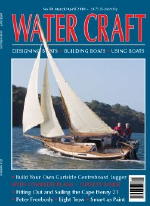 Water Craft
Water Craft is the beautiful bi-monthly magazine produced by Pete Greenfield, previously creator of Classic Boat and The Boatman. Though compared by many to the excellent American magazine Wooden Boat, the special interest of this mag is in affordable, environmentally-friendly boats in any boatbuilding material – though they do love wood! Its main aim is to cover all aspects of boatbuilding from boat design to building individual boats. Water Craft regularly reports on new techniques, tools, materials and equipment and every issue includes informed and impartial boat tests of craft from canoes and dayboats through to cruising yachts. If you are planning to build a boat or about to start a boat restoration, Water Craft is also the magazine for you.
---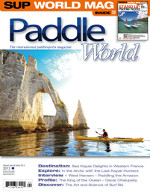 Paddle World
International magazine dedicated to all paddlesports: sea kayaking, canoeing, recreational paddling, lake touring, kayak fishing, family paddling and beginners. Paddle World brings high quality photography, thoughtful articles and very creative lay out. Essential reading for all paddlers worldwide.
---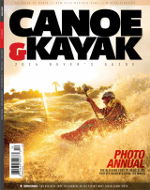 Canoe & Kayak
US magazine – Canoe & Kayak is the no. 1 paddlesports resource for canoeing, kayaking, and whitewater rafting. Each issue is packed with destination reviews and features a different region. In addition, you'll learn the latest paddling techniques, enjoy great photography from seasoned canoeists, and get our expert reviews of paddle and camping gear.
Our Annual Buyer's Guide, an industry standard for comparing gear, is included in your subscription.
---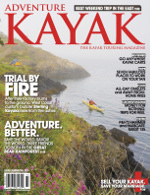 Adventure Kayak
Canadian magazine. Adventure Kayak is the international paddling magazine for sea kayakers, touring kayakers and lakewater kayakers. Adventure Kayak is smart, informative and action-packed editorial, mixing in the soft-sided human-interest stories and the lifestyle that is this sport's massive appeal. We believe paddling should be daily recreation, not a once-in-a-lifetime vacation. Our award-winning writers file stories from all over the world, from multi-month expeditions to inland waterways where our readers live, work and play.
---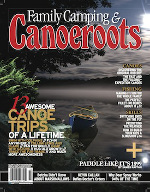 Canoeroots
Canadian magazine. Published in the heart of canoe country, Canoeroots celebrates the rich tradition and heritage of canoeing with the gear, adventure and soul of today's canoeists. Every issue is loaded with canoes, news, techniques, gear and tips from the very best outdoor writers and photographers. In 2008, we merged Family Camping magazine with articles, stories and product reviews for North America's largest outdoor audience—camping families. Canoeroots & Family Camping is the best combination to come along since the S'more.
---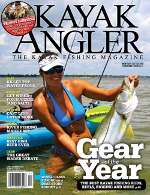 Kayak Angler
Canadian magazine. Established in 2007, Kayak Angler is the first and only North America-wide kayak fishing magazine. Kayak Angler is about catching more big fish in small boats. Each issue is full of great saltwater and freshwater kayak fishing hotspots, the latest rigging techniques and pro fishing tips for every species, plus industry news and fishing reports on what's biting near you.