Livestock Journal
Livestock is a dedicated livestock journal for the veterinary professions covering a wide range of clinical articles, reports, reviews and case studies in every issue. A range of peer reviewed articles appear in each issue featuring cattle, sheep, pigs and now equine, covering many different aspects of veterinary medicine and surgery. All articles are commissioned from leading authorities for their relevance to farm practice. The journal is widely illustrated in full colour, easy to follow, and achieves a perfect blend of practical and clinical content. Diaries from vets provide comment and anecdotes on life in large animal practice. The journal is aimed at Veterinary Surgeons and Agriculturists, Clinicians, Veterinary Students and Nurses.
---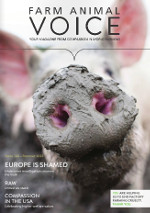 Farm Animal Voice
FARM ANIMAL VOICE is the flagship magazine for supporters of Compassion in World Farming – who believe that animals should not be reared in factory farms. Published three times a year, it contains updates on the work of the charity and the progress being made towards a more humane world.
If you would like to receive a copy, please do consider joining Compassion in World Farming with a monthly donation by direct debit. A regular gift from you can help stop the biggest cause of animal cruelty on the planet.
---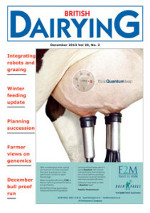 British Dairying
British Dairying is a specialist publication dedicated to keeping dairy farmers up to date with the latest information, innovations and ideas in the dairy industry. It is published every month and available on request and free of charge to all dairy farmers and herd managers in Great Britain and Northern Ireland. It is also available on subscription to all those keen to keep up to date with developments in dairy farming.
Our objective is to provide the best information service on the crucial factors affecting the dairy farming business. The editorial mix is one that blends essential business management items with practical advice and news to present a comprehensive review of all aspects of the dairy industry.
---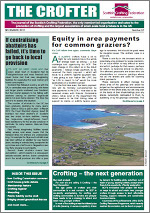 The Crofter
Magazine of the Scottish Crofting Federation (SCF). Rooted in our community, this is the only member-led organisation dedicated to promoting crofting and is the largest association of small-scale food producers in the UK. Our aim is to inform and broaden the debate on land issues, environment and rural development.
The Crofter is posted to all members of the SCF quarterly. If you enjoy reading the pages here, you can obtain your own regular copy of the newspaper by becoming a member yourself. Your support will be welcome and will help us further our work on behalf of crofting.