Craft & Design
Craft & Design magazine evolved from Craftsman Magazine, the UK craft industry's favourite since it was first launched in 1983.
The magazine has something for and about the entire UK crafts industry, encompassing every aspect through features, articles, directories, listings and photo galleries. All the familiar features are still there with lots of new ideas as well.
Craft & Design Magazine is produced by Angie and Paul Boyer, whose experience and knowledge of crafts and design give them a unique understanding of the UK crafts industry and the needs of the people working in it. Working from a home base – just like many craft businesses – the magazine is published by a small business for small businesses and aims to help create success for everyone involved in UK crafts.
---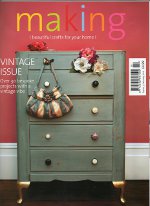 Making
Whether you're a novice crafter or an established maker, Making magazine is filled with project ideas that will keep you sewing, baking, mixing, cutting, and gluing for weeks. The heart of Making is the home and, as a result, we have divided the content into five key areas: wardrobe, living, kitchen, bathroom, and garden. This craft pick 'n' mix is simplified with some basic colour coding, which is reflected on this website: orange for the bedroom, yellow for the living areas, red for the kitchen, blue for the bathroom and green for the garden.
---
No Serial Number
We are No Serial Number Publishing, an independent publisher that explores sustainability through arts, crafts, design, business and society. Our print/ digital books and magazines explore the following themes crafts, nature and society. Questions we often ask ourselves are: How can we prosper without destroying the natural environment that sustains us? What can and should we do to promote biodiversity and sustainable living? What would happen if we all started buying less and making more? How can we make stuff in ways that are eco friendly? What role can artists, crafters and designer-makers play in building more sustainable societies? What's the environmental impact of the materials we use to manufacture the stuff we use every day? How can we promote cultures where upcycling and refurbishing are as normal as buying new? How can humans live in harmony with nature? What does being 'eco' really mean? How can different industries – construction, transport, fashion, energy, manufacturing, agriculture – become more environmentally sustainable? We interview experts, practitioners, artisans, campaigners, and designers in search for answers. Hope you will join our journey.
---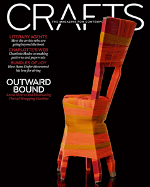 Crafts
Magazine of the Crafts Council. Crafts is the leading UK magazine for applied and decorative arts and the only publication to celebrate all craft forms from textiles to jewellery, architecture to ceramics, furniture, glass, metal and more.
With an estimated readership of 48,000, Crafts is essential reading for collectors, designer-makers, design enthusiasts, students and teachers.
---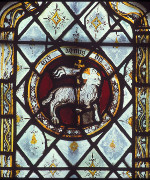 Vidimus
Vidimus is the only on-line magazine devoted exclusively to stained glass.
We hope to encourage interest in medieval and later stained glass, and to promote the work of the CVMA (GB), the national survey of medieval stained glass.
A vidimus('we have seen') was the approved design for a window in medieval times.
---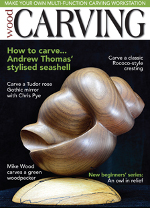 Wood Carving
Woodcarving's inspiring features, projects, technical articles and reviews have wide appeal – it is read in 57 countries worldwide.
Featuring the work of top professionals and the most talented amateur carvers from around the world, it has a new, picture-led design which offers insight into the process of creating both great and humble carvings.
---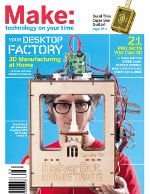 Make
American bimonthly magazine published by Maker Media, which focuses on DIY and more on do it yourself (DIY) and/or DIWO (Do It With Others) projects involving computers, electronics, robotics, metalworking,woodworking and other disciplines. The magazine is marketed to people who enjoy making things and features complex projects which can often be completed with cheap materials, including household items. Make magazine is considered "a central organ of the maker movement.