Waterways World
Waterways World is the biggest-selling and longest-established inland waterways magazine. We explore the waterway system, test the latest boats and equipment, and look into the history of our canals.
Make the right boating decisions: Practical advice on choosing your boat, fitting it out and improving your boating skills
Trust our experts: Answers to your technical questions
Stay informed: The latest waterways news, events and opinions

Be inspired: Canal profiles and pull-out cruising guides

Waterways History: Photographs from the archives, tales from waterways trips of the past, and news of restoration activities
---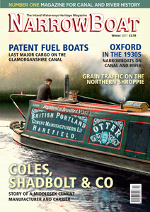 NarrowBoat
NarrowBoat explores hundreds of years of canal and inland waterways history and heritage. Britain's canals were at the heart of the Industrial Revolution – their construction made possible the movement of large quantities of raw materials that stoked Britain's industrialisation and allowed for goods to be moved efficiently to market. Although large parts of the canal network were infilled and built over as first rail and then road took over their role in transport, much remains and the waterways are now a highly valued leisure resource. We are also left with a rich legacy of waterway history and heritage.
Originally conceived as a quarterly magazine to bring this legacy to life and explore our unique canal history, the digital issues of NarrowBoat have become a fully searchable archive of over 400 articles (including more than 6,000 images) covering over 200 years from the birth of the canals to the 1960s.
---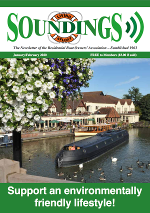 Soundings
Soundings is the bi-monthly magazine of the Residential Boat Owners' Association.
Established in 1963 the Residential Boat Owners' Association is the only national organisation which exclusively represents and promotes the interests of people living on boats in the British Isles. We represent all those who have chosen to make a boat their home.
---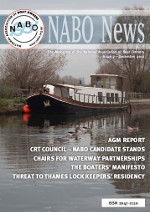 NABO News
NABO News is the National Association of Boat Owners' 32-page full-colour magazine that provides up to date information on the waterways, as well as a forum for NABO members to give voice to issues that concern them. There are six issues per year and each contains regular features on boating news and views. Members are welcome to submit articles and letters.
---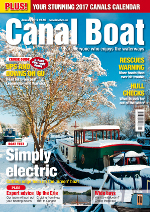 Canal Boat
New to boating? With every issue of your Canal Boat magazine subscription you'll get access to technique and training guides so you can learn how to drive and maintain a narrow boat, no matter your experience. Filled with all the information you need for travelling the waterways of Britain and beyond, you'll find great tips from the expert Canal Boat magazine team as well as fantastic reader stories and photographs of epic journeys, lock flights, landmarks and more.
---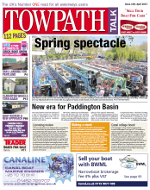 Towpath Talk
Towpath Talk is a free feature-packed monthly newspaper covering life and leisure around UK's extensive canal network. From fascinating insights into life on a canal, to great places to explore whilst on a holiday, Towpath Talk is a great way to find out what's going on in British waterways.
Canal-based holidays are growing in popularity, with hundreds of miles to explore, and every canal has unique features along its banks – from fine old English pubs to quaint villages and historic points.