The Green Parent
The Green Parent magazine is the number one magazine for parents or parents-to-be who would like to bring up their children in the most environmentally-sound way possible. Fascinating articles on pregnancy and childbirth, health, play, education, nappies, breastfeeding, bed-sharing, kids' clothes, food, toys, parenting styles, green birthday parties – and much, much more.
The magazine is produced by a small team of passionate experts who live and breathe the positive message of the magazine. Their office systems are environmentally sound, they grow their own vegetables, recycle their waste, use public transport and generally enjoy a simple green life.
---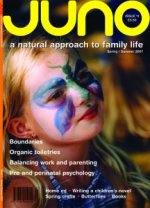 Juno
Juno is a parenting magazine with an ethos based on conscious parenting, sustainability, social justice, non-violence and a commitment to personal growth and spiritual awareness. Juno is named after and inspired by the Roman goddess of birth, fertility, marriage and female genius.
Our aims are to acknowledge the valuable role of being a parent with all of its joys and challenges and to enrich family life and relationships by encouraging reflection, self-acceptance and peaceful parenting; building a sense of community and celebrating the roles of parenting and home-making.
Our broad editorial contains features, interviews, reviews, personal stories, crafts and celebrations. Contributions from our readers are central to the ethos of the magazine, and it is by sharing stories, ideas and information that we hope to empower you to be the parent you want to be.
---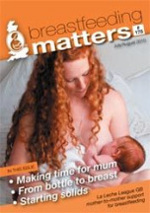 Breastfeeding Matters
Breastfeeding Matters is the bi-monthly magazine of La Leche League GB, full of mothers' stories, questions, letters and information.  It's like getting an LLL meeting through your letterbox!
Whether stories and articles tackle an unusual experience or touch on the everyday life of motherhood, through Breastfeeding Matters you can participate in exactly the kind of sharing that happens in LLL group meetings worldwide.
---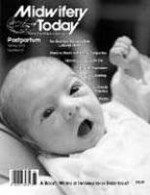 Midwifery Today
Experience the feeling of opening the pages of Midwifery Today. It's like sinking into a nice warm bath, or sharing birth stories with a best friend. You're at home here, you know the issues, feel the excitement, understand the pain. Learn about the latest scientific studies that will support your intuition, and what books will help the women you serve. Enjoy a warm hug, a good laugh, support and encouragement. Share your techniques with thousands of other readers! Thank goodness for Midwifery Today magazine—you're not alone! Be part of an international community of birth practitioners who are a lot like you!
---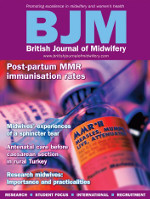 British Journal of Midwifery
BJM is the premier journal for midwives, containing a wealth of clinical, professional and educational peer-reviewed content focused on midwifery and women's health. The journal publishes the most relevant and up-to-date original research, evidence-based papers and clinical reviews which establish best practice and current thinking in the field.
BJM aims to challenge readers to reflect on and evaluate their own practice.The journal covers the full spectrum of midwifery from antenatal through to postpartum care and support, including issues of neonatal care. Improve your knowledge and skills in all areas of practice and enjoy articles written and peer-reviewed by prominent authorities in the profession.
---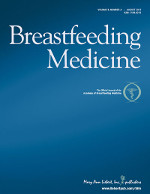 Breastfeeding Medicine
Breastfeeding Medicine is an authoritative, peer-reviewed journal created by physicians and dedicated to the advancement of breastfeeding worldwide. The Journal answers the growing demand for evidence-based research and explores the immediate and long-term outcomes of breastfeeding, including its epidemiologic, physiologic, and psychological benefits.
Audience: Physicians, pediatricians, growth and development specialists, midwives and perinatal nurses, obstetricians, and gynecologists, among others