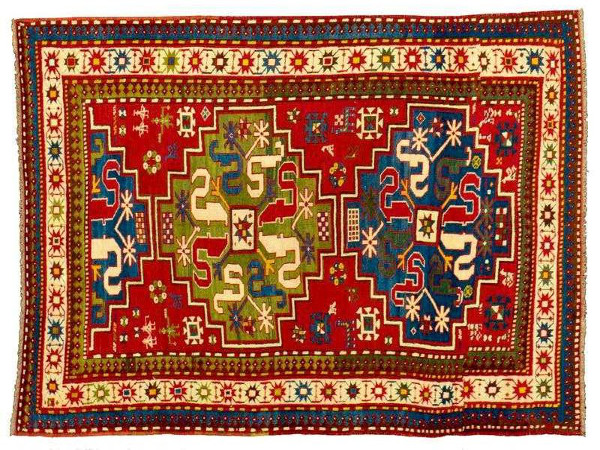 "With the domestication of animals, the reliance on using furs for floor coverings decreased and the use of woven material for this purpose increased. In fact, evidence of goats and sheep being sheared for their hair and wool that was then spun and woven into "rug" floor coverings, has been discovered as far back as 6000 B.C." – BC Floor Covering Association
Topic introduction coming soon.
---
The views expressed here are those of the author and not necessarily lowimpact.org's
---
2 Comments
1

judith taylor mayo May 28th, 2017

Floorcloths, I do not see them anyware. Would this be something you would be interested in knowing about? It began centuries ago when sailors would bring home torn sails, and their spouses would cover the floors with them. It prevented cold air coming in from between the wooden slats on the floor. THey would originally paint them with oil to waterproof them, but women being women took to decorating them.

I would also enjoy talking about Mosaicquism.n Once again I could not find a title but using and reising tiles and pieces of broken artifacts is an old tradition that is alove and living in today's world.

I am an old fart, I guess professionally a ceramicist, but I dive into differenet fields. Basically follow my nose. I love to learn. I am 63 years old, I live in ARgentina and the money you offer would go a long way to making my life more comfortable. I enjoy writing and would find the challenge exciting and a great reason to leave home and go find things to write about.

I am a self taught painter who has delved into, stain glass , floorcloth, mosaics, fileteado, furniture painting, welding or as I like to put it, drawing with fire,

I also have homed 6 stray dogs.

2

Dave Darby May 29th, 2017

Floorcloths – interesting. Someone will be hopefully writing the intro for this page soon, and she can include that.

Also, mosaics will be a new topic at some point. At the moment, it's included under 'crafts'.

Not sure what your reference to money is.
Leave a comment