Sailing Today
Sailing Today is the magazine for hands-on cruising sailors whose love of sailing takes them around the British Isles, across the Channel and further, to the blue waters of the wider world. Offering a wealth of practical advice and a dynamic mix of in-depth boat, gear and equipment news, Sailing Today is written cover to cover by sailors, for sailors. Since its launch in 1997, the magazine has sealed its reputation for essential sailing information and advice.
---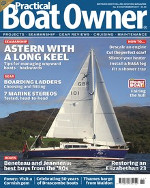 Practical Boat Owner
Learn how best to maintain and use your boat. Packed with practical know how from buying a boat to modifying, repairing, restoring or kitting out with the latest electronic equipment, PBO has it covered. We also have a comprehensive listing section featuring the latest pre owned boats and equipment for sale as well as other marine services.
---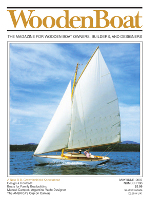 Wooden Boat
US magazine. For more than 40 years, WoodenBoat Publications has provided readers with a dynamic editorial environment that combines emerging technologies with traditional methods of boat design, construction, and repair. Jon Wilson founded the company in September 1974 with the publication of the first issue of WoodenBoat magazine—which he assembled from his off-the-grid cabin in North Brooksville, Maine. He sold 400 individual copies and signed up 200 subscribers at the Newport Sailboat Show that year, and WoodenBoat has been thriving ever since—and diversifying.
---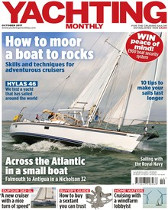 Yachting Monthly
Yachting Monthly is at the heart of the British yachting market and is for people who actively sail their boats – whether cruising across the channel, around the coast or further afield in blue waters.
It provides an entertaining mix of vital information for cruising yachtsmen with all levels of experience, which maximises their enjoyment, increases their skills and gives them the confidence to broaden their horizons.
---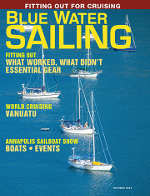 Blue Water Sailing
The magazine was founded by George and Rosa Day, who spent five years sailing and cruising their Mason 43 ketch on a west-about circumnavigation. Blue Water Sailing was designed to offer great sailing stories and real-world solutions for offshore sailors who need to fit out their cruising boats to meet the rigors of the ocean. In every issue, you will find authoritative articles written by known experts covering everything from sail related gear to the navigator's table to the art of cruising.
---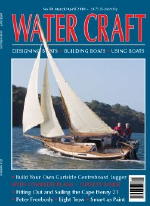 Water Craft
Water Craft is the beautiful bi-monthly magazine produced by Pete Greenfield, previously creator of Classic Boat and The Boatman. Though compared by many to the excellent American magazine Wooden Boat, the special interest of this mag is in affordable, environmentally-friendly boats in any boatbuilding material – though they do love wood! Its main aim is to cover all aspects of boatbuilding from boat design to building individual boats. Water Craft regularly reports on new techniques, tools, materials and equipment and every issue includes informed and impartial boat tests of craft from canoes and dayboats through to cruising yachts. If you are planning to build a boat or about to start a boat restoration, Water Craft is also the magazine for you.
---