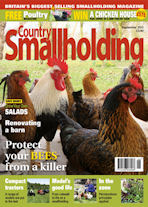 Country Smallholding
Originally started as a bi-monthly by David and Katie Thear in 1975, when the whole climate was one of intensive, chemical farming. David and Katie farmed organically, and many people thought that what they were doing was eccentric. The magazine was initially called Practical Self Sufficiency, then changed its name to Home Farm. It was described by The Daily Telegraph as "the smallholder's bible" – a distinction that it still holds. Many of the original subscribers still take the magazine today. "It's like being part of a big family", is a common remark, a situation that reflects the magazine's ethos. In 1994, the magazine was relaunched as a monthly publication, called Country Smallholding. The magazine still retains its ideals of small-scale living and caring for the environment. As a well-established smallholding and organic magazine, it is essential reading for a network of people all over the world.
---
Indie Farmer
Indie Farmer is a magazine about farming, food, and culture. While there are numerous resources about agriculture, there isn't a platform for the new breed of "Indie Farmers" – small scale producers, growers and livestock keepers  –  that are redefining tradition and exploring new ways to farm and produce real food.
Indie Farmer publishes stories that celebrate the farmers and food producers that feed us and gives a voice to those dedicated to making better, healthier, and safer food. We also highlight the ethical, political and environmental issues connected to modern farming and food production.
---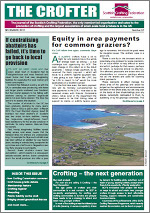 The Crofter
Magazine of the Scottish Crofting Federation (SCF). Rooted in our community, this is the only member-led organisation dedicated to promoting crofting and is the largest association of small-scale food producers in the UK. Our aim is to inform and broaden the debate on land issues, environment and rural development.
The Crofter is posted to all members of the SCF quarterly. If you enjoy reading the pages here, you can obtain your own regular copy of the newspaper by becoming a member yourself. Your support will be welcome and will help us further our work on behalf of crofting.
---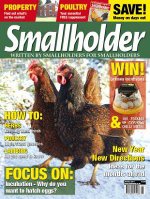 Smallholder
Smallholder Magazine is a leading, national, monthly publication that is celebrating its 100th year anniversary, written and produced by smallholders, which gives the readership confidence that any product or advice we give will be tried and tested for purpose.
It's definitely not a coffee-table magazine.
There is a large classified section, including property, livestock and equipment, plus letter, news and lots of interesting articles.
---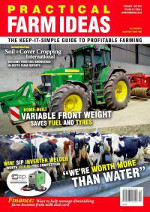 Practical Farm Ideas
What makes Practical Farm Ideas so different to other farming magazine?
Focusses ways farmers save rather than spend, ideas not products
No advertising, no bias
'Made it Myself' projects and methods that really add to farm profits
Essential info about Practical Farm Ideas
The magazine is published on February 8, May 8, August 8 and November 8.
Each issue is 48 pages, printed in full colour, all editorial – It carries no advertising.
Main sections are: 'Made it Myself' with 40+  farm workshop projects,  'Farm World'  editorial from UK and overseas;  'Financial Focus', important tax tips, money management, diversification.
Why no advertising? Advertising always influences content. No editor can afford to upset a £20,000 a year advertiser. Ads have become the driving force behind a high proportion of magazines. No advertising makes the magazine completely different to others – and so worth buying!
---

Small Farmer's Journal
The Small Farmer's Journal is a highly acclaimed, award winning international agrarian quarterly. It was established in 1976 by Lynn Miller. It currently goes out to 72 countries worldwide, as well as all of the U.S. states and Canadian provinces.
The Small Farmer's Journal has steadfastly held that the most important, useful and vital component of all agriculture is the independent family farm, that operation which is held close for comfort, care and fertility; that operation which is held dear, near and tightly as it is truly part of the family.
---

Farmers Weekly
Farmers Weekly aims to be the farmer's critical friend – providing vital technical advice, news & business updates and a wide range of opinions. We challenge, inform and offer practical solutions to help farmers with innovative ideas. Each issue of this lengthy magazine features all the farming related news from the previous week around the country, as well as coverage of business, industry and energy topics. There are thought-provoking comment and opinion pieces talking some of the tough issues, and sections devoted to both livestock and arable farming full of useful information and practical advice. This magazine also covers machinery, property and jobs, prices and trends and farm-life culture, and features a large classified ads section.
---

Tractor & Machinery
Focusing on veteran, vintage, post-vintage, classic and modern tractors, Tractor & Machinery is able to provide unparalleled knowledge, restoration advice, in-depth articles, nostalgic photographs and fascinating interviews for its worldwide readership.
Tractor & Machinery's unrivalled content, meticulous research and contributions makes it the magazine of choice for everyone from the enthusiast and collector to the serious historian.