Straw-bale building
Price: £30.00 (one off payment)
This straw-bale building online course contains a range of documents and videos by the UK's top straw-bale builder, Barbara Jones. The course covers all aspects of straw-bale building, from foundations, walls and roofs to tools, internal fittings and plastering, with lots of tips and inside information.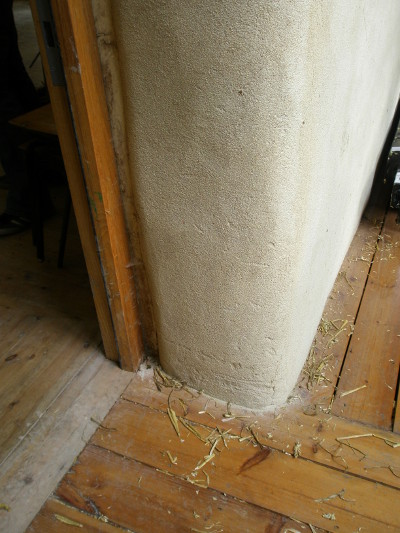 See here for an introduction to straw-bale building, and see the right-hand column for more resources.
See here for our other online courses.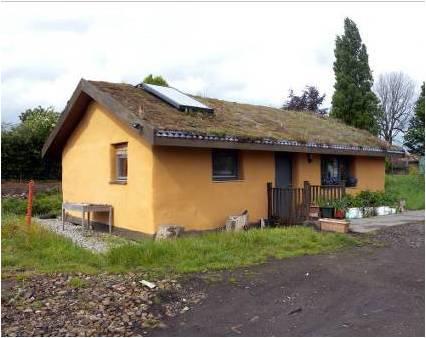 The course represents excellent value – there are over 200 minutes of videos to accompany pdf documents containing text and diagrams, so that as well as reading about the processes, you can watch videos of exactly how it's done.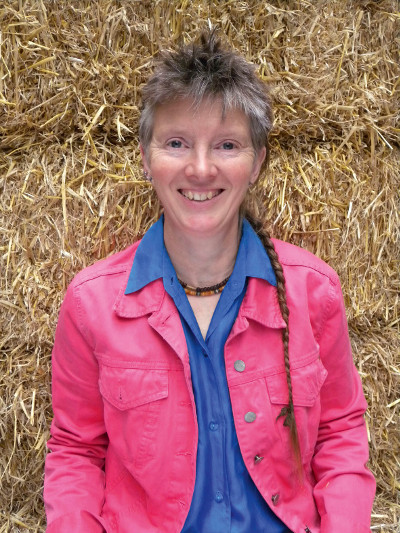 Tutor
The tutor is Barbara Jones of Straw Works (formerly of Amazonails). Based in Todmorden, West Yorkshire, Straw Works have been involved in some capacity with more than 300 buildings in the UK and Europe, ranging from tiny garden buildings to the UK's largest straw bale building to date. They have experience of every step in the building process from conception, through planning, design, mentoring, building, training and the ultimate delivery of a finished building. They offer a complete design service from initial idea through planning drawings, Building Regulation submissions and construction drawings suitable for self-builders.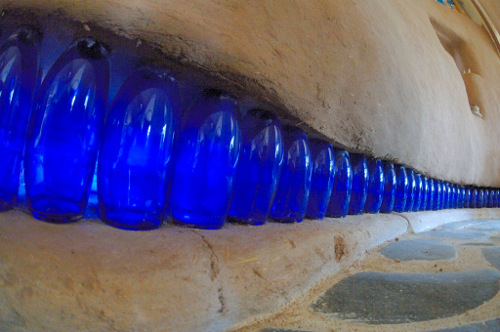 Contents
1. Introduction (pdf)
2. Introduction (video)
3. Choosing bales and simple design (pdf)
4. Choosing bales (video)
5. Tools and carrying (video)
6. Customising and dressing bales (pdf)
7. Dressing bales (video)
8. Customising bales (video)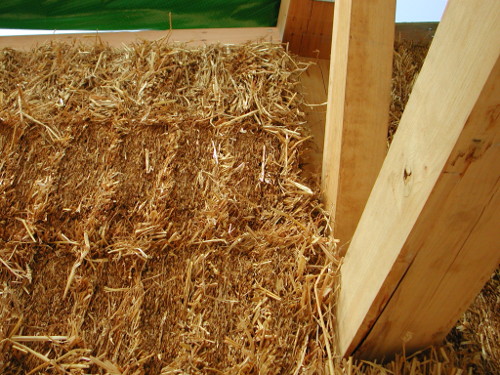 9. Splitting bales without needles (video)
10. Foundations (pdf)
11. Foundations (video)
12. Loadbearing, infill and hybrid methods (pdf)
13. Loadbearing and infill (video)
14. Raising the walls and pinning (pdf)
15. Base plate (video)
16. Fitting base bale (video)
17. Fitting wall bales (video)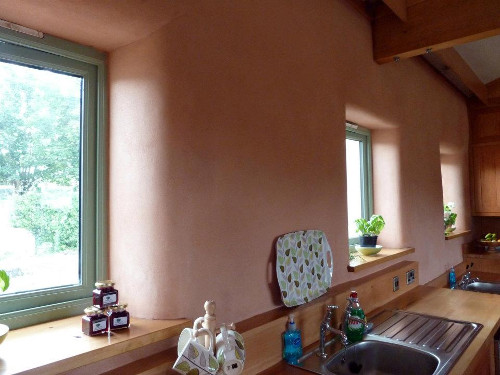 18. Wall plate (video)
19. Compression of straw walls (pdf)
20. Windows and doors (pdf)
21. Roofing (pdf)
22. Windows, doors and roofs (video)
23. Fixtures, fittings and services (pdf)
24. Plastering straw-bale buildings (pdf)
25. Plastering (video)
26. Some finished buildings (video)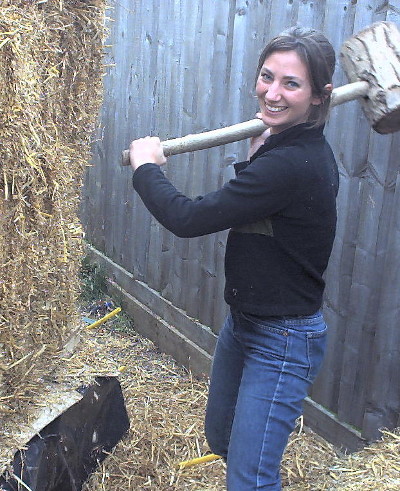 See here for our other online courses.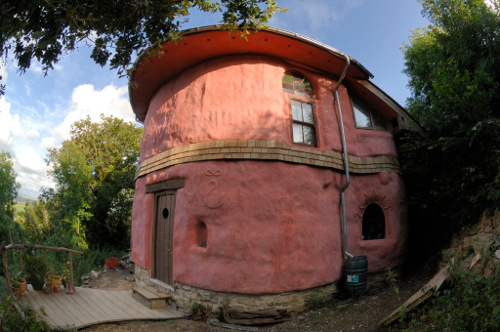 Thanks to Straw Works and Studio Nima.