Corporate Watch
Corporate Watch is a small independent not-for-profit research and publishing group which undertakes research on the social and environmental impact of large corporations, particularly multinationals. We aim to expose the mechanisms by which corporations function and the detrimental effects they have on society and the environment as an inevitable result of their current legal structure. Corporate Watch strives for a society that is ecologically sustainable, democratic, equitable and non-exploitative. Progress towards such a society may, in part, be achieved through dismantling the vast economic and political power of corporations and developing ecologically and socially just alternatives to the present economic system.
---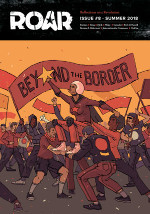 Roar
Independent coverage and critical analysis of world politics and current affairs — from a radical social movement perspective. The world-system is in crisis. Global capitalism and liberal democracy are crumbling all around us. Now more than ever, we need subversive commentary, engaged research and critical analysis to make sense of our tumultuous times and help stave off the coming global catastrophe. As an activist-run journal of the radical imagination, we consider it our mission to contribute to that collective effort.
---
Peace News
Published since 1936, Peace News is the UK's only grassroots newspaper covering the full spectrum of peace and justice issues. We have a staff of six part-time workers and currently publish 6 bi-monthly issues a year. Peace News Ltd is a not-for-profit limited company.
"Peace News has compiled an exemplary record… its tasks have never been more critically important than they are today."Noam Chomsky
---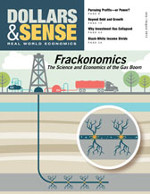 Dollars & Sense
US magazine. The first Dollars & Sense, a 16-page bulletin that sold for 50 cents, came out in November 1974. Sponsored by the Union for Radical Political Economics, and produced by a collective of URPE members, Dollars & Sense sought to challenge the mainstream media's account of how the US economy works by publishing popularly written, critical articles in an accessible format.
Dollars & Sense publishes economic news and analysis, reports on economic justice activism, primers on economic topics, and critiques of the mainstream media's coverage of the economy. Our readers include professors, students, and activists who value our smart and accessible economic coverage.