Posted February 28th, 2019
Free online course: Toward Co-operative Common Wealth MOOC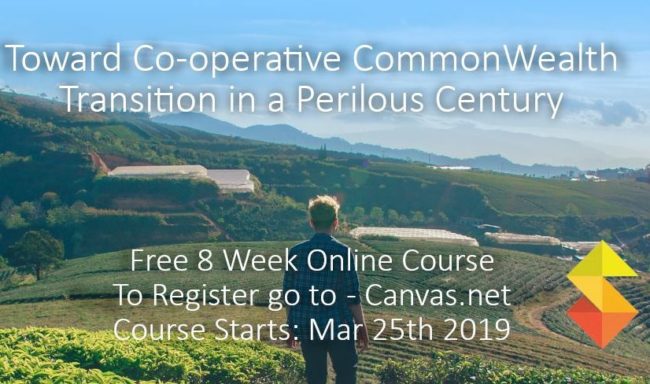 Are you working for social change or would like to learn more about it? Today we share news of a masterclass in movement building in the form of a massive open online course (MOOC) starting on 25th March 2019. Over to course tutor Pat Conaty to tell us more.
---
Today, political, economic, social and ecological crises are deepening, putting life at risk on a global level. Many of us are working toward solutions, that are socially just and ecologically sound. Advocacy for a new economics is growing. But as calls for systems change grow we often work in silos, unaware of each other's thinking, tools and strategies. Too often, we are missing opportunities to work together.

As practitioners and community educators looking to pool ideas, methods, and efforts, we've developed a MOOC—a place filled with contemporary content where like-minded people can come together to discuss and strategise systems change. And we want you to join us.
Towards Co-operative Commonwealth is a free, massive, open, online course offered by Synergia Institute with support from Athabasca University that sets out what effective systems change means, and the most promising ways to secure our communities' basic needs in increasingly difficult times. It is a masterclass in movement building for a new model of political economy that is sustainable, democratic, socially just and based on the principles of co-operation and the common good.
Who's the course for?
It is suitable for newcomers to social change work as well as veteran activists, practitioners, policy-makers, students, and researchers. Individuals on their own and people working for social change through organisations, networks, and movements can use the course material and the accumulated expertise of the Synergia team, and that of fellow participants, to advance their own work.
Synergia Institute is offering this course as a vehicle for both individuals and groups to increase their knowledge, and to deepen their critical understanding and day-to-day practice for social change in ways that both draws from, and contributes to, a politics of change globally. This includes mechanism for group study on specific issues, or the formation of action circles in which groups of like-minded people can adapt ideas, strategies, and technical expertise to further their work on local issues or common projects.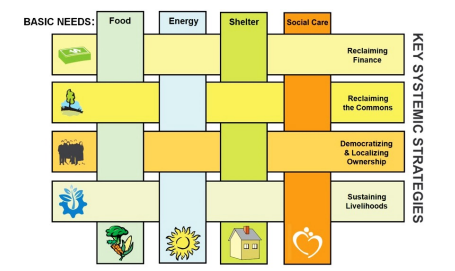 Course schedule and content
Segment 1 – 4 weeks starting 25th March
Framing the journey: capitalism, planetary limits & the struggle to restore & share our common wealth
Stewarding land & resources for the common good
Ecological resilience and a just food system
Precarious livelihoods: pathways to solidarity
Segment 2 – 4 weeks starting 20th May
5. Democratising social care: from welfare state to caring society
6. Democratic ownership: pathways to a resilient energy future
7. Democratic financing solutions for the Great Transition
8. Synthetics: building the politics for system change
The eight course modules shape a unifying perspective based on key strategies for systemic change across a diverse range of solution-focused practices and models in key sectors. They weave together complementary themes of resistance aimed at protecting the common good and organising aimed at regenerative solutions – both necessary prerequisites for advancing systems change.
Following the course, the Synergia team of facilitators and specialists will remain available for three weeks to facilitate further discussion and feedback with participants and groups wishing to focus their synthesis work in Module 8 on applications to their local context or project. This will be at no cost.
Does it cost anything?
The course is free at certificate level. The Synergia MOOC offers a certificate of completion and three graduate credits applicable to Athabasca University's MA Interdisciplinary Studies in the Community Studies or Global Change streams. The cost of degree accreditation is 269 CAD.
How do I sign up?
To register visit canvas.net. For further information on the MOOC contact Mike Lewis at [email protected]. For university credit contact Professor Mike Gismondi at [email protected]. For updates, follow us on our Facebook page and visit the Synergia website.

Several of us in the Lowimpact.org team plan to take part and we hope you'll join us! Do let us know if you're planning to in a comment below.
---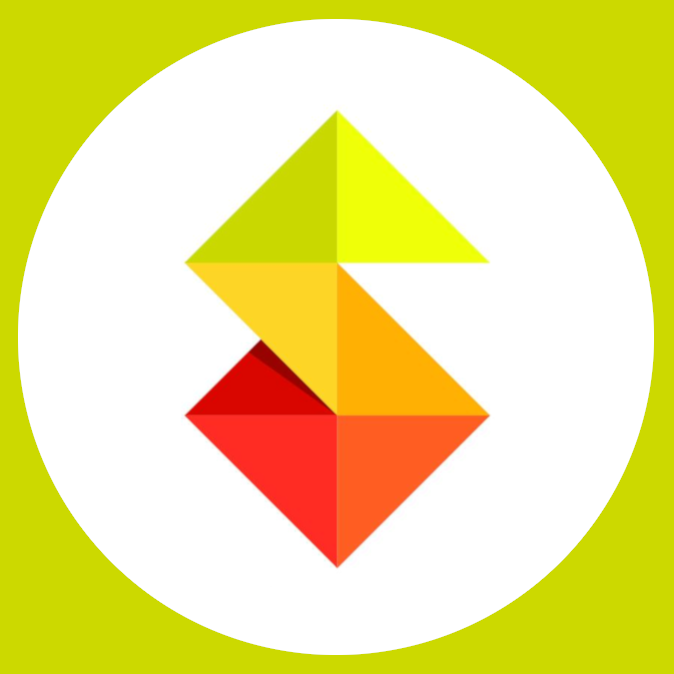 The Synergia Institute is an international network of individuals and organisations that unites academics, social activists, practitioners and policymakers in a common effort to articulate, advocate, and implement models of economic and social practice that transition societies to a new model of political economy that is sustainable, democratic, socially just, and based on the principles of co-operation and the common good.
---
The views expressed in our blog are those of the author and not necessarily lowimpact.org's
---
Leave a comment