GBEzine
GBEzine is the latest incarnation of Green Building magazine that we first published in 1989. It is compiled by and for green building professionals and enthusiasts: architects, builders, developers and householders alike. It's purpose is to share information and encourage the increased use of more sensitive, caring and 'planet-friendly' techniques of building.
---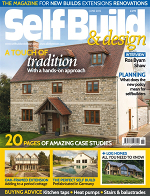 Self Build & Design
Whether you're a seasoned selfbuilder, or just starting out on your first project, you'll find plenty of tips and information here to help you realise your dream home, renovation or conversion. Our site includes some of the popular features of the magazine, including our Self Build for Beginners section which we have made available here free of charge to guide you through the basics of building your own home. For an overview of the stories included in the magazine each month click on Latest Issue. Use the link to our PlotBrowser for a listing of the best plots in the UK – updated daily to make sure they are bang up to date.
---
Tiny Living
At Tiny Living Magazine, we believe that small can be beautiful and that everyone deserves a place to call home. If you dream of owning your own home in the UK – a tiny house, shepherd hut, studio, or caravan, we want to inspire you to follow your dream while minimising our impact on the natural world. Whether you desire a small space for a weekend or a lifetime, you'll find something in our pages to help you in your quest. Tiny Living is COOL!
---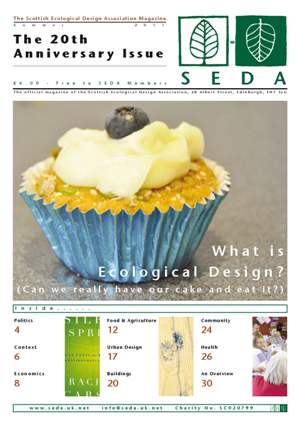 SEDA
Magazine of the Scottish Ecological Design Association. One of SEDA's primary aims is to help people share knowledge, skills and experience. It does this in part through our magazine which is published two or three times a year and distributed amongst our members and disseminated at our own and other associated events. Issues tend to focus on one particular theme or aspect of sustainable design and are edited and collated by a number of volunteers from within the organisation.
Here are some recent articles as a taster: How can a devolved Scotland be green? by Dr Ulrich Loening; Designing out Greenwash, by Ed Gillespie; Local Food – Healing Ourselves, Healing the Planet, by Helena Norberg-Hodge; Continuous Cover Forestry, by Gill Pemberton; Urban Wildlife, by John Newton; The engine is not responding!: A critique of the automatic energy-saving home, by Bjørn Berg
---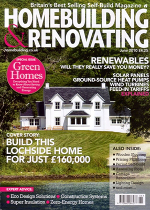 Home Building & Renovating
Whether you are embarking on a new-build, a renovation or extension, this website brings you a fantastic collection of products and services from the world's leading suppliers to help you on your self-build journey. Try our FREE build cost calculator to help get your budgets off the ground, or our FREE mortgage calculator to help you understand your finances. If its inspiration you are after, then search our image library with of over 4,000 images from Kitchens and bathrooms to lighting and windows. And if that's not enough check out our monthly magazine, full of the very latest products and suppliers.
---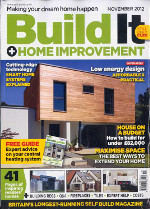 Build It
As Britain's longest running self build magazine, Build It magazine is your indispensible monthly guide to custom home building, DIY and renovation. Each issue is packed full of inspirational and informative readers' homes, as well as expert advice on issues from budgets and planning to project management and design. What's more, every edition contains a selection of in depth features on key building systems, construction materials and project guides on everything from wetrooms and kitchens to loft conversions and basement extensions.