Compost toilets
Price: £30.00 (one off payment)
This online course contains over 3 hours of video, plus an entire e-book on how to build, purchase, use and maintain a range of different compost toilets.
Here's an introduction to compost toilets, and see the right-hand column for more resources.
See here for our other online courses.
This course explains how to build a range of different compost toilets, from the very basic to luxury models. It includes the large-scale – a toilet block for a campsite; and the small-scale – a toilet extension for a house, plus retrofitting a compost toilet indoors. It deals with the theory of how they work, including urine separation, using the compost, and keeping everything ticking along nicely. After taking the course, if there's still anything you don't understand about compost toilets, you can ask Cordelia, the tutor.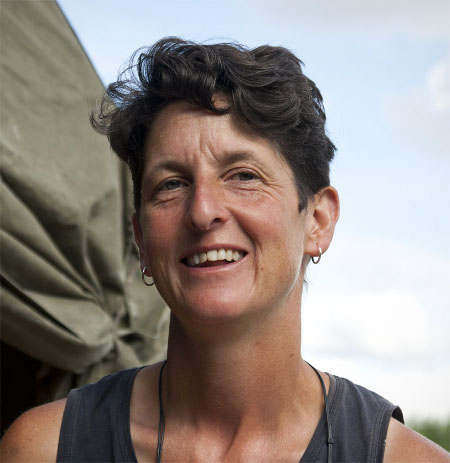 Tutor
Cordelia Rowlatt runs Vallis Veg in Somerset with her partner. They are off-grid, and have a range of compost toilets for themselves and for their campsite. This is how she describes herself: 'I've built and used many compost toilets for different situations, as well as lived toilet-free when travelling with a gypsy circus – lesson learned: never take your toilet for granted! I also processed urine and faeces to feed crops safely.
Contents
Introduction
Introduction (pdf)
Introduction (video)
What is a compost toilet? Components (pdf)
Decompostion (pdf)
Carbon:nitrogen ratio (pdf)
Pathogens / hygiene (pdf)
A bit of history (pdf)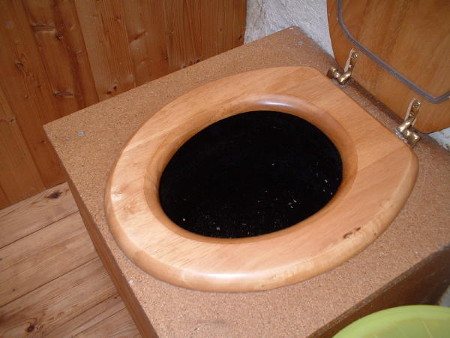 Examples of toilets
Basic bucket toilet (pdf)
Basic bucket toilet system (video)
First Vallis Veg toilet (pdf)
First Vallis Veg toilet (video)
Market garden and campsite toilets (pdf)
Market garden toilet (video)
Campsite toilet (video)
Campsite washblock toilet (pdf)
New campsite toilets (with waterless urinal) (video)
Our first house toilet (pdf)
The house toilet (inc. pest control) (video)
Processing the urine and faeces (pdf)
Benefits, options, other processes
Benefits: comparisons with other systems (pdf)
Benefits: water, soil, pollution, energy, cost (pdf)
Buying a compost toilet (pdf)
Various types of basic compost toilet (pdf)
What happens to the urine? (pdf)
Urine separation and processing (video)
Faeces treatment (video)
Wormeries (video)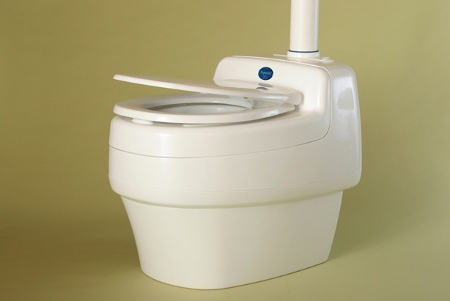 Building a compost toilet
Building an indoor compost toilet: tools, materials, planning (pdf)
Chambers (pdf)
Hatch (pdf)
Urinals & drains (pdf)
Steps & platform (pdf)
Vent (pdf)
Seat (pdf)
Handbasin, fly-trap, extras (pdf)
Building a toilet as a house extension, part 1: introduction (video)
Part 2: tools (video)
Part 3: flue (video)
Part 4: room, chambers, accessibility & separating systems (video)
Part 5: connecting the urine tank (video)
Part 6: the seat (video)
Part 7: waterless urinal (video)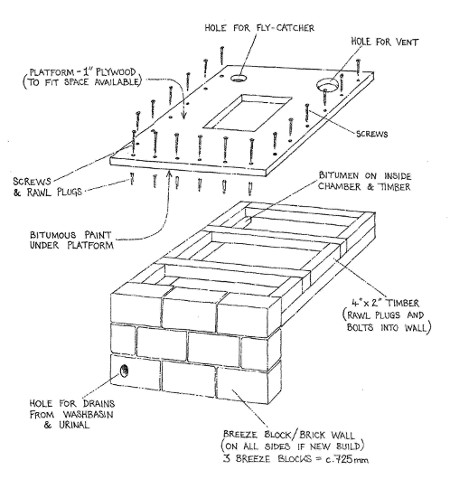 Use, maintenance, troubleshooting, conclusion
Use and maintenance (pdf)
Questions and troubleshooting (pdf)
Regulations (pdf)
The future (pdf)
Conclusion (video)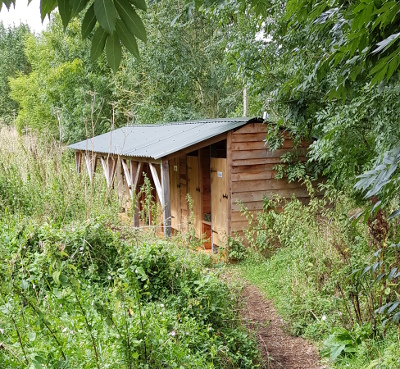 See here for our other online courses.
Thanks to Cordelia Rowlatt and Studio Nima.