Bone-shaker
Bone-shaker Magazine is a celebration of cycling and the people who do it. Full of articles, personal stories and anecdotes about people and projects doing great things with bicycles around the globe.
It is our hope that the magazine will both inspire and entertain, raise awareness and bring a smile
to your face.
Appealing to both bike-heads and those who may not yet have experienced the true joy and freedom that can be found from our two-wheeled friends
---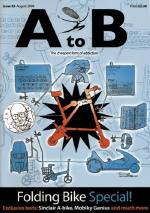 A to B
'A to B' magazine started life as 'The Folder', the newsletter of the Folding Society in August 1993. Specialising in news and reviews of folding and separable bikes, the magazine went from strength to strength.
In August 1997, with 1,200 subscribers worldwide, they decided to float the magazine on its own. The new magazine had a new title 'A to B' and a new brief – to explore new ways of travelling from point A to point B. Naturally, as the most efficient transport integrator, the folding bicycle continues to feature strongly in the magazine, but it also covers electric bikes, bike trailers and public transport. More than 2,500 magazines are sold by subscription every two months, giving an estimated readership of 4,000 worldwide. Subscribers include public utilities, train operating companies and bike manufacturers and distributors.
---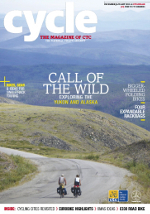 Cycle
Cycle is the magazine of the Cyclists' Touring Club (CTC).
CTC, the national cycling charity, inspires and helps people to cycle and keep cycling.
We work to protect and promote cycling to create a healthier, cleaner world, now and for the future. We want the UK to be a place where it's easy and safe for people of all ages to cycle, whatever their ability, background or income. We believe that cycling is more than just transport; it makes you feel good, gives you a sense of freedom and creates a better environment for everyone.
We encourage all types of cycling, on the road or off it.  We support you if you already ride, or would like to ride, to work or school, for health, touring, sport and leisure – or just because it's fun.
---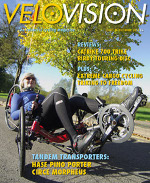 Velo Vision
Velo Vision is a cycling magazine celebrating cycle culture worldwide. It is a magazine for those passionate about cycling, and whose interest is in the practical applications of cycling, bikes as a transport solution, and cycling as a bridge between like-minded people across the world.
It contains authoritative technical material, intriguing stories of cycling people and communities from across the world, cycling art, history and literature, and of course the latest from the world of specialised cycle design: workbikes, recumbents, folders, family cycling and more.
---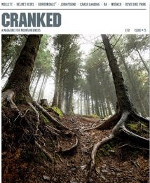 Cranked
Cranked is a magazine for mountain bikers. It is something to savour. Fabulous photography and writing, assiduous design, beautifully printed and delivered to your door, anywhere in the world. We create four issues a year. The common thread running through many of our stories is a simple one: they're genuine. Real people, relating real experiences. Story-telling is as old as humans; it's what we've always done. Individual, lived moments are endlessly fascinating. People ride bikes; people race bikes; people crash bikes; people find new places to ride bikes; people invent new kinds of bikes… you get the idea. We love to hear other people's stories because it helps us relate to them. Those individual experiences become shared experiences, and it doesn't really matter whether the medium is a fire pit or a beautifully printed magazine (except for the fact that what we sell is magazines, not fire pits…)
---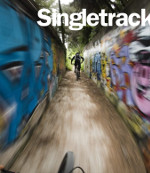 Singletrack
Singletrack: A meandering narrow slice of heaven, a beckoning angel, a rightful absolution from the stresses of the day, a battleground for friendly rivalries, a test of tyre contact patch adhesion, a skerf of dust kicked up on a corner, the justification for buying an expensive bike, the reason for keeping a cheap bike, a dance on the pedals, a stifled smirk, an ear to ear grin, a 'don't look at the tree' moment, a qualifier for pies, beer and cake. The reason for dragging yourself out of bed on a wet Sunday morning in February, in order to earn a perfect summer's day in return.