Free Software Magazine
Free Software Magazine (also known as FSM and originally titled The Open Voice) is a Web site that produces a (generally bi-monthly) mostly free-content online magazine about free software. Several excellent magazines cover Linux, but they're directed at particular subsets of Linux users and don't have the broad mandate of Free Software Magazine. FSM devotes most of its context to Linux, the GNU Project and free software in general, including articles about software freedom and how it can be protected. Includes non-technical articles about various subjects (interviews, opinions, book reviews, etc.); articles aimed at end users; and technical articles about what can be achieved with free software.
---
Open Source For You
Produced in India, Open Source for You's content ranges from introductory tutorials for new Linux users to programming for more advanced users. It includes reviews of utility tools, games and Linux distributions and as well as industry news. The magazine features colour content, lists of major Linux user groups in India and has featured interviews with prominent local and international open source developers. For example, Klaus Knopper, Paul W. Frields (Fedora project leader) and Greg Kroah-Hartman have all been interviewed in the magazine in the past.
---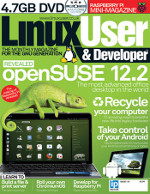 Linux User & Developer
Linux User and Developer is the UK's only magazine aimed solely at Linux professionals and IT decision makers. Every month, Linux User and Developer provides the best in tutorials, features, hardware reviews, information and inspiration to help GNU/Linux professionals expand their knowledge base and perform more effectively in the workplace. Written by experts in the field, the magazine also features informative interviews with leading figures from the GNU/Linux scene and high-profile companies that have built their businesses using OpenSource software.
---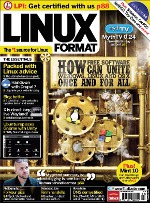 Linux Format
Whether you've just discovered Linux, or you're a full-time guru, Linux Format has everything you need to make the most of your OS. Published monthly and sold around the world, the leading UK Linux magazine highlights the latest developments in the world of open source, examines new software and book releases, and shows you how to go further with our hands-on tutorials.
Each month, Linux Format includes:
All the latest news and analysis from the Linux scene
In-depth reviews of new software and book releases
Extensive features on apps, trends and the community
Revealing interviews with key Linux players
Detailed tutorials – from basics to programming
You also get a 4GB cover DVD featuring the best new distros (eg Mandriva, SUSE and Ubuntu) along with stacks of software – desktop apps, development tools and games, to keep you up-to-date. Plus, the disc includes extra guides and tutorials.
---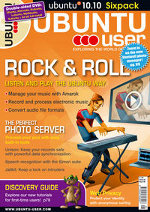 Ubuntu User
Canonical's popular Ubuntu operating system continues to win followers around the world, and Ubuntu User is the first print magazine specifically for this rapidly growing audience. "Ubuntu is popular with software developers and IT professionals, but it is also a hit with hobbyists and other desktop users who are looking for an alternative to Microsoft Windows and don't want the restrictive hardware policies of Apple," says Joe Casad, Editor in Chief of Ubuntu User. In addition to reviews, interviews, community news, HowTo articles, troubleshooting tips, and in-depth technical articles, Ubuntu User includes a helpful Discovery Guide for readers who are new to the world of Ubuntu. A free DVD included with each issue of Ubuntu User provides an easy way for users to upgrade to the latest version. New users can boot from the DVD drive without disturbing the existing installation.
---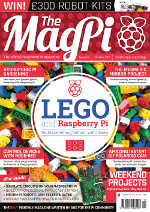 The MagPi
The MagPi was created – like most great Raspberry Pi projects – by a group of like-minded enthusiasts from the Raspberry Pi.org forum. Their goal was to make a Raspberry Pi magazine for the whole community could enjoy (and they succeeded!).The magazine is now published by Raspberry Pi as the official Raspberry Pi magazine. The MagPi is very different to the average technology mag. You can download DRM-free PDFs of magazine every issue. It's written by Pi enthusiasts for Pi enthusiasts (and it always will be!). The MagPi magazine is committed to open source and operates under the Creative Commons Attribution Non-Commercial ShareAlike 3.0 Unported licence (CC BY-NC-SA 3.0). This means you are welcome to share and adapt the content of the magazine as long as you follow the licence terms.

---