The Mushroom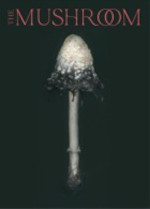 The Mushroom is a beautiful, critical and informative print space for mushroom enthusiasts and all those working wih mushrooms to connect, share and be inspired.
Bringing together essays, interviews, clinical reports, photography, illustration, research round-ups and more. Each issue of The Mushroom is a unique object and a valuable addition to any mycophile's library.
---
Fungi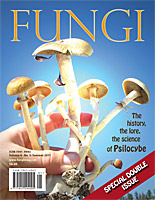 Fungi is printed five times per year: four quarterly issues plus a special annual issue.
Each issue of Fungi will explore the world of mycology from many different angles. With regular features ranging from toxicology to medicinal mushrooms, from photography to book reviews, Fungi will inform and entertain everyone from beginner to professional mycologist.