GBEzine
GBEzine is the latest incarnation of Green Building magazine that we first published in 1989. It is compiled by and for green building professionals and enthusiasts: architects, builders, developers and householders alike. It's purpose is to share information and encourage the increased use of more sensitive, caring and 'planet-friendly' techniques of building.
---
Home Building & Renovating
Whether you are embarking on a new-build, a renovation or extension, this website brings you a fantastic collection of products and services from the world's leading suppliers to help you on your self-build journey. Try our FREE build cost calculator to help get your budgets off the ground, or our FREE mortgage calculator to help you understand your finances. If its inspiration you are after, then search our image library with of over 4,000 images from Kitchens and bathrooms to lighting and windows. And if that's not enough check out our monthly magazine, full of the very latest products and suppliers.
---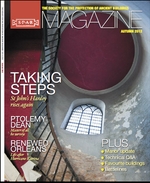 SPAB Magazine
The Society for the Protection of Ancient Buildings has produced a magazine since 1980. It is issued four times a year to the SPAB's 9000 plus members, journalists and others in the building conservation sector. The magazine is highly regarded within the field of building conservation. It is also a popular choice for the advertisement of conservation services and materials, publications, events and jobs. The magazine regularly features news about old buildings, details of the Society's casework, technical questions and answers, book reviews and the opinions of well known figures on old building issues. Features range from domestic building repair projects undertaken by  homeowners, to international stories about conservation issues, and articles about techniques of conservative repair.
---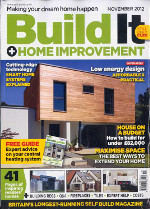 Build It
As Britain's longest running self build magazine, Build It magazine is your indispensible monthly guide to custom home building, DIY and renovation. Each issue is packed full of inspirational and informative readers' homes, as well as expert advice on issues from budgets and planning to project management and design. What's more, every edition contains a selection of in depth features on key building systems, construction materials and project guides on everything from wetrooms and kitchens to loft conversions and basement extensions.