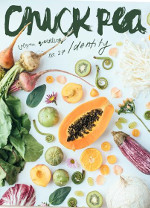 Chickpea
Chickpea is a vegan food & writing quarterly, here to bring whole-foods cooking & living to a beautiful, practical level. Looking for inspiration to start cooking more, to start being more conscious in your habits, to live more DIY, to get offline and enjoy something beautiful? Our issues are filled with food, recipes, discussions, articles, interviews, city guides, book reviews, and much more. We're not a news magazine – think of us more like a timely, independent mini-cookbook/coffee table book. Our print issues are made with gorgeous recycled materials, meant to last; our digital issues are easy to read on tablet, laptop, or computer alike. All of our content comes from people all over the world, from any background and skill level. And as always, we have no advertising in any paid issue, ever.
---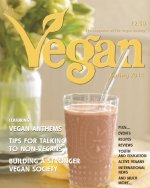 The Vegan
The Vegan is the magazine of the Vegan Society, and contains: News / Book and product reviews / Dietary advice / Readers letters / Articles / Diary of events / Advertising for vegan & ethical companies / Recipes / Vegan groups / Readers discounts / Classifieds sections. The Vegan Society is an educational charity that promotes and supports the vegan lifestyle. The Society was formed in 1944 by a group of vegetarians who recognised the ethical compromises of eating eggs and dairy products. The Vegan Society is the first point of contact for new vegans and those seeking information, including caterers, print and broadcast media, health professionals, teachers and government.
---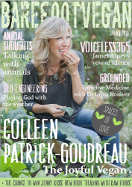 Barefoot Vegan
Barefoot Vegan is a quarterly, digital magazine that empowers people to live their happiest and healthiest lives through connecting with nature.  It's not just about changing our diet – it's about rediscovering the true meaning of life, what it means to live compassionately for all of the Earth's creatures and how through living in harmony with nature, we can make a real difference in creating a heaven on Earth. Barefoot Vegan is unique to many other vegan publications as not only does it provide information on health, diet and animal welfare, it also promotes spiritual principles and alternative health practices, in addition to practical information regarding environmental sustainability and self-sufficiency.
---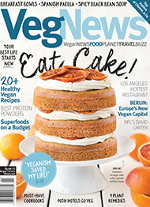 VegNews
US mag launched in 2000, VegNews is the largest vegan media brand in the world. Reaching more than 2.5 million people each month across its print, digital, and social platforms, VegNews is beloved by readers and has won nearly every major award in the industry.
The country's best-selling plant-based magazine, every issue of VegNews is packed with today's best vegan lifestyle content from food and fashion to travel, celebrity interviews, and beauty. In addition to its flagship publication, VegNews also produces websites, cookbooks, and even international vacations.
---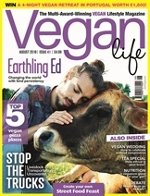 Vegan Life
Vegan Life is about more than a meat and dairy free diet – the magazine covers all aspects of living a cruelty-free lifestyle, from food and sustainability, to animal compassion and environmental issues. It is the go-to resource for anyone interested in plant-based food and culture. Vegan Life is suitable for a broad range of readers, with editorial which appeals to meat reducers, vegetarians and vegans. The magazine is written in a positive style, highlighting the benefits of a plant based diet. Hard-hitting issues are tackled, but composed with sensitivity – graphic images are never used. All our writers and contributors are committed vegans, as too are the management team.
---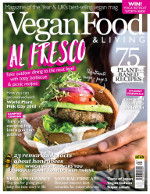 Vegan Food & Living
Full of articles and features on how to go vegan, from accidentally vegan products to expert nutrition guides, Vegan Food & Living helps you understand veganism perfectly. Celebrating the vegan lifestyle, Vegan Food & Living is a bestselling and multi-award winning magazine.
---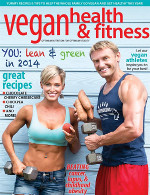 Vegan Health & Fitness
Vegan Health & Fitness Magazine is the first and only internationally distributed magazine with the word "vegan" in the title, and first also to combine anything veg with health and fitness. What is the magazine's mission? Editor In Chief Brenda Carey says it is simply, "To make the world a healthier, more compassionate place."
---