Woodsmith
For 40 years, woodworkers have turned to Woodsmith for the most detailed woodworking plans available anywhere. Every project featured in Woodsmith contains step-by-step illustrations and clearly written instructions to guide you through each stage of construction — whether you're a beginner or a seasoned woodworker. Plus, you'll get practical, hands-on information covering woodworking techniques, tools, and tips.
---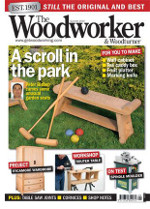 The Woodworker
The Woodworker is a hands-on, show-you-how, magazine aimed at the home woodworker. Its 100+ year heritage makes it the authoritative voice on the subject. Edited and written by enthusiasts, there is a real feel for, and understanding of, the subject. The Woodworker magazine presents projects and technical advice on all aspects of woodworking, plus news, reviews and tests of the new and most popular woodworking tools and equipment available today.
---
Popular Woodworking
Popular Woodworking Magazine guides and inspires you on your journey to becoming a better woodworker and maker. Wherever you are in your woodworking journey, Popular Woodworking Magazine is here to support you. Inside Popular Woodworking you'll find comprehensive projects with scale drawings and how-to photos; expert advice on wood finishing and furniture design; the latest in new tools for your shop;  technique articles for both hand and power-tool users; plus: Tips and tricks to make you a better woodworker
---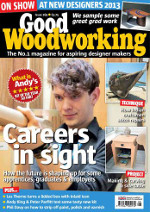 Good Woodworking
The number one magazine for aspiring designer-makers. Good Woodworking offers outstanding projects for all abilities, the latest techniques, the most authoritative independent tests & reviews based on years of experience. Good Woodworking publishes 13 great issues a year. We offer a variety of subscription packages which include 'Good Woodworking Print + Digital Subscription', 'Good Woodworking Print Subscription' and 'Good Woodworking Digital Subscription'. Choose the subscription package that suits you.