Posted August 15th, 2015
10 reasons we need a non-corporate system as well as a sustainable one (and there are many more)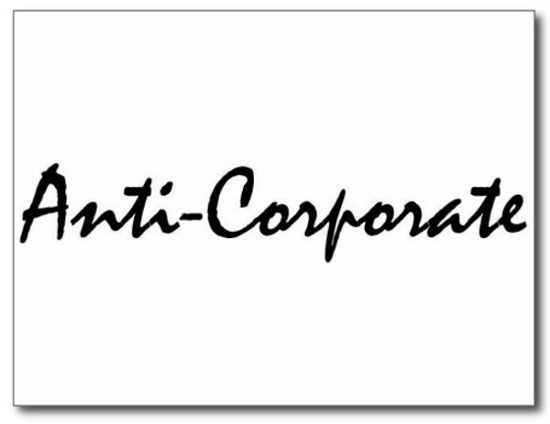 Like all environmental / social change organisations, we'd like humans to live in a sustainable system. But unlike many other organisations, we clearly state that we'd like that system to be non-corporate. What do we mean? Can't we continue to live in a corporate system, but make it sustainable? Well, not only do we think that's impossible, we also believe that the current, corporate system is incompatible with democracy too. Here are just a few reasons why (the focus on US politics is because whoever controls US politics controls the world).
Corporations maximise profits and damage small businesses by:
All this loads the dice firmly in favour of the corporate sector, at the same time preventing sustainability and democracy. Nothing can be done from within the system itself for precisely the reasons above. But there is something you can do – you can move your money out of the corporate sector into the non-corporate sector.
This is only a brief overview, and we'll blog more about the details, but it highlights why nowadays, it's not enough for an environmental organisation to espouse sustainability without challenging the corporate system. It just won't work.
---
The views expressed in our blog are those of the author and not necessarily lowimpact.org's
---
Leave a comment