Posted November 29th, 2018
Record numbers clean up in the Marine Conservation Society's 25th Great British Beach Clean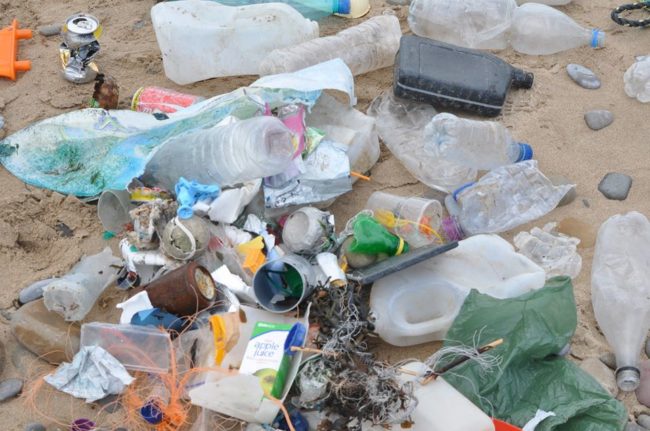 Results show community clean-ups have made a dent in beach litter figures this year but this masks a growing plastic litter trend, according to organisers of the Great British Beach Clean, the Marine Conservation Society.
The Marine Conservation Society (MCS) says their Great British Beach Clean, run in partnership with Waitrose, was the biggest mass participation beach clean and survey event the UK has ever witnessed. The charity says the event, held over four days in September, involved just short of 15,000 volunteers – double the number in 2017.
At many of the 494 beaches that were cleaned and surveyed around the UK coast (155 more than in 2017), there were well over 100 volunteers – amongst the highest the charity has ever seen on individual beaches. The biggest turnouts were 306 volunteers at Pegwell Bay, Kent; 270 at Severn Beach, Gloucestershire; 155 at Swansea Bay and 146 at Ayr, South Ayrshire.
8,550 kg of litter was picked up across the whole of the UK – that's about three times as heavy as the tongue of a blue whale – the largest animal ever known to have lived on earth.
Volunteer cleaners picked up an average of 600 items of litter on every 100m surveyed. But although the volunteer number and events rose, the amount of litter collected actually dropped.Lizzie Prior, MCS Beach and River Clean-up Project Officer, says although a drop in litter sounds like good news, it is in fact anything but:
In 2017 our volunteers picked up an average of 717 items of litter for every 100m they cleaned and surveyed, this year that figure dropped by 16%. But it's almost certainly a false dawn. UK governments must certainly not think the crisis is over and slow down or shelve any much-needed litter legislation. Litter levels fluctuate year on year and for the last decade have risen by over 15%. The Great British Beach Clean is just a snapshot of the UK litter story and must be seen in the context of the broader trending picture. There's more litter in our seas than there has ever been.
But, says Lizzie, the sheer number of people who turned out shows that the mental tide on litter really is turning:
Picking up litter at the beach is now bang on trend. Social media feeds are filled with people's pictures of what they find at the coast, on rivers and at sea. Finally, beach cleaning is cool and mainstream. So, we may have found less litter this year because so many more people are cleaning beaches whenever and wherever they can!
MCS says the UK cannot beach clean its way out of our beach litter crisis. Following the iconic BBC Blue Planet II series, Drowning in Plastic documentary and Sky's Ocean Rescue campaign, we now know the damage our 'throwaway' culture has done to our seas and urgently need to reduce the amount of plastic we produce. The charity says one element of the solution is to create a genuine circular economy system in the UK where 'waste' is valued as a resource and used time and time again rather than polluting our countryside, coasts and seas.
A Deposit Return Scheme (DRS) is under development in Scotland and has been promised for England. MCS says the Government now has a golden opportunity to bring in the best system possible – one that will include all bottles and cans. This will not only ensure maximum participation and minimum confusion but will also mean that we see the greatest economic benefits in terms of cost savings, job creation and boosting the development of a domestic recycling infrastructure. A Defra consultation on DRS is expected in the coming months.
In England, there's currently a Defra consultation taking place to gather people's views on proposals to ban the distribution and/or sale of plastic straws, plastic-stemmed cotton buds (7th in the Top 10 list of beach litter finds this year) and plastic drink stirrers.
On average, for every 100 metres of the UK coastline cleaned there were:
– Nearly 189 plastic/polystyrene pieces
– 38 plastic caps /lids
– 21 cotton bud sticks
– 16 drinks bottles and cans
– 12 wet wipes
– 5 plastic bags
– 3 plastic / polystyrene cups
Lizzie Prior says we must not let the impetus to solve the ocean pollution crisis slow down:
It feels that we are on the precipice of being able to make positive changes when it comes to our plastic addiction. We've been blown away by the number of people who are cleaning the UK's beaches either at organised events like the Great British Beach Clean or just at random trips to the beach. Disappointingly, the recent budget only included one potential measure for reducing plastic usage, despite the huge response to the recent call for evidence. It's more important than ever that we make governments aware of what a colossal mistake dragging their feet on bans, taxes and incentives on single use plastic will be for our seas.
---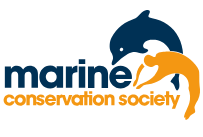 The Marine Conservation Society is the UK charity dedicated to protecting our seas, shores and wildlife. MCS campaigns for clean seas and beaches, sustainable fisheries, and protection of marine life and raises awareness of the many threats that face our seas and promotes individual, industry and government action to protect the marine environment. MCS produces the annual Good Beach Guide and the Good Fish Guide, as well as involving thousands of volunteers in projects and surveys such as MCS Beachwatch.
---
The views expressed in our blog are those of the author and not necessarily lowimpact.org's
---
Leave a comment