Posted March 18th, 2021
A beginners' guide to farmers' markets: Part 2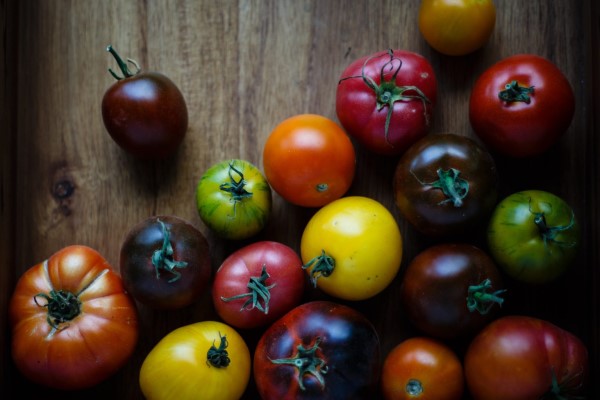 In the second instalment of A beginners' guide to farmers' markets, Elizabeth Waddington of Ethical.net explores how to find and what to expect at your local farmers' market, as well as how to ensure your shop is as affordable as possible.
---
You may be champing at the bit to find a farmers' market near where you live – but how?
Farmers' markets often take place only on particular days, likely once or twice a month. They may be held at a traditional marketplace, or take place elsewhere, indoors or outside.
Here are some resources to help you find local farmers' markets in the UK:
Farm Retail Association Markets Map
Can I afford to shop at a farmers' market?
The benefits of farmers' markets are inarguable, but their prices can be a shock compared to supermarket pricing. However, it is important to remember that these prices better reflect the true costs of production, whereas supermarket pricing simply isn't sustainable for many farmers – the reason so many struggle, and why many ultimately go out of business.
Though you may pay more at a farmers' market, as with most things, you really do get what you pay for. You may be paying a premium, but you are paying it to benefit farmers, the planet, and its people. Organic produce is more expensive, but consider how much we are all truly saving; spending a little extra is a small price to pay considering what is at stake if we don't all start eating more sustainably.
Saving money at the farmers' market
There are also ways to save money at the market. For example:
Make a budget, so you know beforehand how much you have available to spend.
Shop with a list, and have a meal-plan in mind; this will help avoid wasting food, but also consider preserving fresh food and making full use of leftovers.
Be prepared to change your plans if you find a great deal.
Make sure you have a plan in place to avoid wasting food once you get it home, preserve fresh food, and make full use of leftovers.
Buy fresh produce rather than processed goods when it is possible to process them at home. (For example, buy strawberries or other fresh fruit and make your own jam, rather than buying jars from the market.)
Examine every stall and speak to stallholders throughout the whole market before committing to buying anything; different stalls may offer the same produce at different prices.
Haggle. This is expected and it is possible to knock down prices, especially later in the day, when stallholders want to sell off their goods before leaving.
What to expect from a farmers' market
If you have never been to a farmers' market before, you may wonder what to expect. What might you find there?
Here are some examples of the types of food and drink that the stalls themselves might sell:
Fresh local produce like fruit, vegetables, and herbs.
Free-range eggs, organic milk, cheese, and other sustainable dairy products.
Sustainable, farm-raised meat and meat products.
Local honey and related products.
Locally grown (or commercially foraged) mushrooms and products made from them.
Artisan bread, cakes, and other baked goods (often made using locally milled flour).
Jam, chutneys, and other locally-made preserves.
Other sustainable processed foods such as crisps, dried fruits, cereal mixes, etc.
Locally produced fresh-fruit juices and other sustainable soft drinks.
Local organic wines, craft beers, and spirits.
Of course, what you find will depend on local producers and what exactly is grown and made in your area. You may also come across more unusual products from up-and-coming new producers; you never know quite what you may find.
Other stalls may sell food for immediate consumption, such as:
Burgers, fish and chips, toasties, vegan or veggie street food, or other local-produce fast food.
Ice-creams, sometimes made with goats milk, or otherwise atypical.
Pop-up coffee shops or tea rooms.
If you are a foodie, visiting a farmer's market will often leave you in seventh heaven, but though mostly dedicated to food, some stalls may offer other sustainable products, for example:
Local artists' work.
Traditional crafts such as knitting, sewing, pottery, basketry, or greenwood furniture.
Natural cleaning and beauty products, such as handmade soaps.
In addition to buying things, there are often additional enticements to draw in the crowds, like cookery or craft demonstrations, or performances by musicians or other performers..
Each market is different, so you will have to head along to see for yourself and what's on offer.
Read Part 1 here. Find the original post by Elizabeth Waddington on the Ethical.net blog. Main image by Vince Lee on Unsplash. Learn more about farmers' markets and direct farm sales here.
---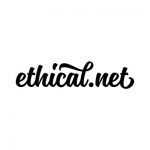 About the author
Ethical.net is a collaborative platform for discovering and sharing ethical alternatives, whether purchasing from a social enterprise, thrift shopping, or learning how to fix your old phone instead of buying a new one. They aim to make ethical the new normal.
---
The views expressed in our blog are those of the author and not necessarily lowimpact.org's
---
Leave a comment