Posted June 24th, 2020
A beginner's guide to foraging – Part 1: the basics of foraging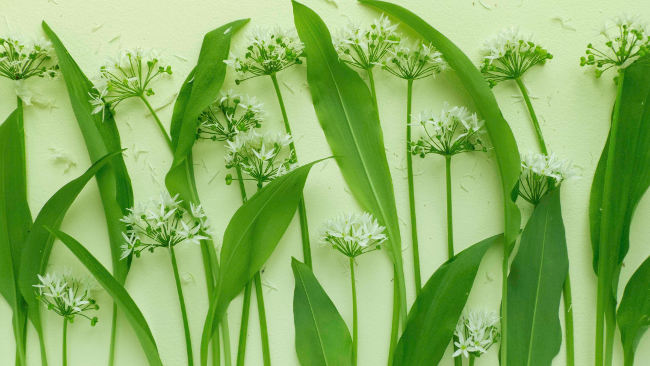 We share a first instalment of a beginner's guide to foraging from our friends at Ethical.net, starting with the basics of when and where, and the importance of safety and sustainability.
---
Foraging can be a wonderful way to engage with the natural world – an important step in achieving a more sustainable and ethical lifestyle. It's also a great exercise where the amount of energy spent in an hour can be as much as an hour of running.
Crucial to humans since our earliest days, foraging was not only a key component of hunter-gatherers' lives in finding wild food resources but also crucial for subsistence farmers. Even long after large-scale agriculture became the primary means of Western food production, it was still common to supplement an agricultural diet with wild food foraged from the surrounding environment.
Recognising and collecting wild foods or gathering of plants subsequently became suppressed by the convenience of supermarkets, as global supply chains flourished. Local, small-scale foraging practices were largely replaced by shopping trips. Able to choose produce from all over the world, consumers became disconnected from the seasons, and from the wild food that could be found all around them.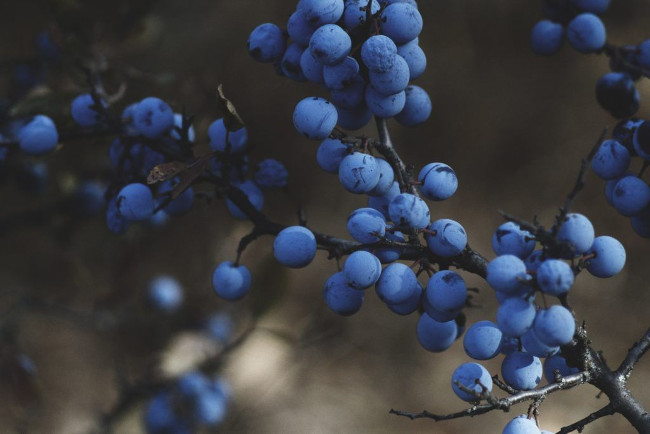 But interest in foraging is on the rise; people are once more recognising the importance of eating local, sustainable, seasonal food. Eating sustainably often involves growing at least some of your own food (or at least sourcing it from local, organic producers), but supplementing this with foraged wild produce is another important component to an ethical diet.
Foraging is easier than you might imagine: there is a huge range of wild foods, many of them right on your doorstep. Whether you live in a city or more rural location, you can find plenty of wild foods to augment your diet. You can even form your own foraging party and socialise while you forage.
Safety tips for foraging
Before deciding to take up foraging, it is important to acknowledge certain safety considerations.
Firstly, though it may sound obvious: never eat anything that you cannot identify with reasonable certainty. There are many edible wild foods around us – but there are also numerous poisonous species that can be harmful if accidentally ingested.
In this series, we will explore some of the most easily identified wild foods; a solid starting point if you are new to foraging. If deciding to specialise further, be sure to head out with an expert forager – or at the very least ensure you have consulted reputable books, or other resources, to help with identification.
Also bear in mind that wild foods can be polluted by human activity. It is therefore best to forage in areas as sparsely populated as possible, and which are not too close to industry, busy roads, or other sources of human pollution. These areas aside, this contamination is negligible by comparison to the chemicals sprayed over any non-organic shop-bought produce. These pesticides and herbicides can be far more detrimental to human health.
Of course, common sense is crucial when foraging. Gloves (and long sleeves) can help protect from thorns and prickles, stinging plants like nettles, or from plants that can cause allergic reactions or photosensitivity. Giant hogweed, for example, can be dangerous to foragers, since its sap is phototoxic and can cause blistering and scars.
If foraging in a wild environment (especially along the coast), also make sure you are aware of your surroundings, and take the weather and tide times into account.
Sustainable foraging
In addition to considering your own safety when foraging, it is also important to take a long-term view: sustainable foraging means remembering that you are not the only creature which may wish to make use of a given resource. For example, wild berries play an important role in birds' diets.
Whatever you take, leave plenty for other people, and for local wildlife which may rely on these wild foods for their survival. Never dig up plants and remove them entirely (which is also illegal in certain locations). Rather, harvest from perennial plants, leaving them able to grow on and continue to produce their edible yield for years to come. Try to disturb the surrounding ecosystem as little as possible, so you (and others) can continue to benefit from its wild yields in future.
Where to forage
A wide range of environments can be foraged:
Your own garden
Hedgerows or verges close to home
Certain public parks or other common land or municipal areas
Public byways through farms or agricultural land
Woodlands or forests
Coastlines
It is important to remember that if you plan to forage on private land, you must ask permission before doing so. Different laws and local statutes apply in different areas, so if in doubt about foraging in a particular location, it is usually best to ask before doing so.
Most nature reserves allow responsible foraging (for personal, not commercial use). The same is usually true of National Trust properties. However, it is important to check the rules of the site in question.
If rules are not stated for a particular piece of land, in England you will generally be bound by the Countryside Act of 1981. In Scotland, follow the guidance of the Scottish Outdoor Access Code; the Scottish Wild Mushroom Code also provides information on foraging for wild fungi responsibly.
When to forage
Foraging is an activity that can be enjoyed at any time of year, though in winter yields will be much lower. Generally speaking, spring and late summer/early autumn are the peak foraging times, when the widest variety of wild foods will be available, and at their best.
Since spring arrives earlier in the south than the north, the best time to forage will depend on your location. It will also depend on the type of habitat being foraged, and what you are hoping to obtain. Edible herbaceous plants and leafy greens are often at their best in the spring, for example; fruits and berries ripen in summer and autumn; and the widest variety of fungi are available in autumn months.
Part 2 coming soon.
Adapted from an original article by Elizabeth Waddington on Ethical.net. Main image by FOODISM360 on Unsplash.
---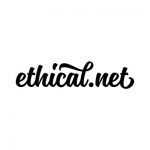 About the author
Ethical.net is a collaborative platform for discovering and sharing ethical alternatives, whether purchasing from a social enterprise, thrift shopping, or learning how to fix your old phone instead of buying a new one. They aim to make ethical the new normal.
---
The views expressed in our blog are those of the author and not necessarily lowimpact.org's
---
1 Comment
1

annbeirneanimalwhisperert June 24th, 2020

Thanks for this I am looking forward to learning about foraging.
Leave a comment