Posted April 2nd, 2015
Braziers Park community wants to set up a university completely independent from the corporate sector, and you can get involved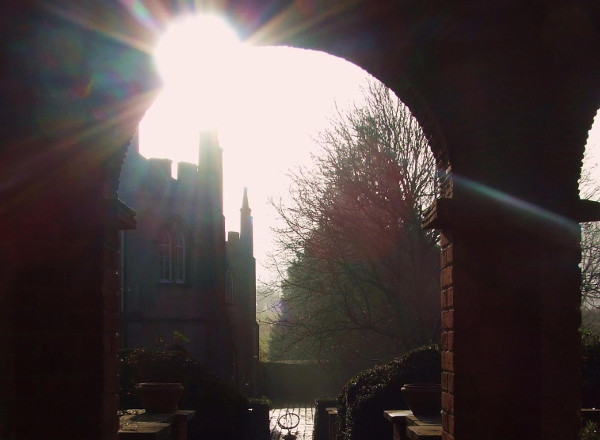 'When a university becomes a business the whole of student life is transformed. When a university is more concerned with its image, its marketability and the 'added value' of its degrees, the student is no longer a student – they become a commodity and education becomes a service.' (Guardian March 2015)
At Braziers Park (Braziers Park School of Integrative Social Research), a community and adult college in south Oxfordshire, we are convening a weekend (Friday 10 – Sunday 12 April) to explore the potential for an independent response to the seedbed of dissatisfaction increasingly prevalent in higher education, over what is seen as the corporate takeover of university, following the Jarratt report of 1985 (Ball & Wilkinson 1994).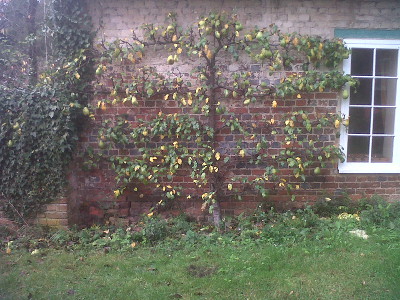 We are clearly not alone in seeing cracks in the neoliberal agenda. However, our recent excursions into the work of Trocchi et al, 'sigma' and 1967 Dialectics of Liberation explored in a weekend in October 2013 entitled 'A Million Minds', discussion on anti-university feeling within art education (HE) at Supernormal 2013, a festival that Braziers hosts, and our own development work on the receptiveness of new ideas and self-expression in our Sigma July 2014 weekend has bought us to an investigation of the symbiosis of independent university (understood as a 'oneness' without strings attached) and integrative social research. We plan to consider if Braziers might be uniquely placed to push a knife into those cracks and become co-architects of a design for higher education and self-development that could be of wider influence.
Braziers houses a resident community and a wider membership of Members, associates and volunteers. Founded in 1950 in an atmosphere of post-war wishfulness, Braziers is the longest-running secular community in the UK and practices a particular form of consensual self-management, the sensory/executive process, something which proves to be both a trial and a boon. Understandably, a community such as Braziers attracts folk who find themselves at odds with mainstream society, but at its best this 'magnet' can bring together an eclectic ferment of independent thinkers and those prepared to look at society through different lenses.
This forms one of the tenets of our independent university 'idea'; that we consider a diversity of opinion, not for its rightness or wrongness, but for its inherent value (if any).
Value is becoming a buzzword for those who seek to divert the trend of a box-ticking culture. Nansi Ellis of the Association of Teachers and Lectures (ATL) has recently posted on their website:
'We need a coherent curriculum and assessment system that values what is valuable, and not just what is measurable.' (Ellis 2015)
…eloquently drawing attention to the trap of the measurable that has seeped into all levels of education from early years to higher education. I am reminded of this cartoon and how we create failures by our measurements.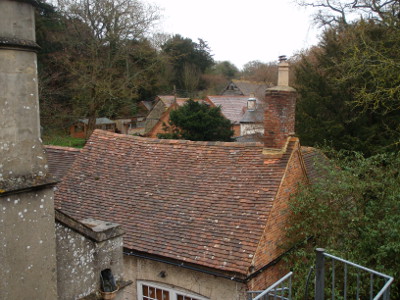 So what will we be looking for on that second weekend in April? To ask some questions and pose some answers. Where is the value in education? How can we give education back to the learner? How can we create an alternative model, one that hoards its independence and fashions a way that supersedes the knowledge economy in such a way that the knowledge is preserved and new economy is supported?
Braziers's people are not a group that can be easily led and Braziers's education has always been ideologically progressive, even when progressivism wanes in mainstream culture, and essentially humanist – to the point that words spoken at recent lecture at the British Library resonate with us:
'Faith in the value of a humanist education is beginning to look like an antique romance.' (Warner 2015)
Perhaps Braziers Park School of Integrative Social Research is a last remnant of this romance, though it often seems quite unromantic. Even here a battle smoulders between those who feel driven by financial necessity towards higher income raising initiatives and those who feel that the human should be central to everything we do.
We are not, in the main, highbrow academics, though some sport letters after their names. We are attracted to the practical as well as the cerebral.  It might be seen as pompous to be fashioning our 'school' as a 'university'; giving ourselves airs! Our mission is to create a new paradigm of affordable, learner-centred learning for life, whatever we end up calling it.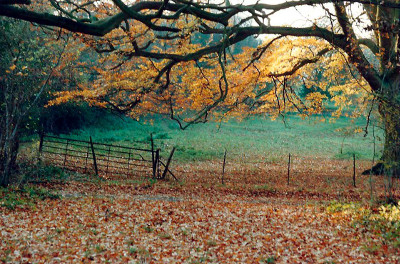 If you believe that education is not just something children do, if you rail against the proposed funding cuts in the lifelong learning sector (Guardian March 2015) and believe that education should not be solely to meet the needs of potential employers. If you like the idea of university of oneness that can encompass academically profane pursuits (say, knitting!) and the sweaty toil of work on the land alongside a philosophy of learning consciousness then please join us in our debate.
Please contact [email protected], even if you cannot join us and we will keep you 'in the loop'. We strive to keep the costs of participation affordable and promise to both feed you well and look after you for the duration of your stay.
Aggie Forster
Education Convenor
Braziers Park
References
4.bp.blogspot.com,  (2015) [on line] Available from http://4.bp.blogspot.com/-SwE2n7GGfcY/TcKv0AXBcbI/AAAAAAAAAHQ/OJsurB4FWSM/s1600/Fair+test.JPG [Accessed 31/03/2015]
Ball, R. & Wilkinson, R. (1994) The use and abuse of performance indicators in UK higher education. Higher Education, 27:417-427. Available at http://www2.facso.uchile.cl/psicologia/epe/_documentos/GT_cultura_escolar_politica_educativa/recursos%20bibliograficos/articulos%20relacionados/ballywilkinson(1994)theuseandabuseofperformanceindicatorsinukhighereducation.pdf [Accessed 14/03/2015]
Ellis, N. (2015) Value what is valuable – not just what is measurable. [blog entry] February 4th 2015. ATL Speak Out!: Association of Teachers and Lecturers. Available from http://www.atlspeakout.com/2015/02/04/values-what-is-valuable-not-just-what-is-measurable/ [Accessed 14/03/2015]
Khomami, N. (2015) LSE students stage occupation in protest at 'profit-driven education, The Guardian, 18th March 2015, [on line] Available from http://www.theguardian.com/education/2015/mar/18/lse-students-occupation-protest-education [Accessed 31/03/2015]
Okolosie, L. (2015) Adult education is being slashed and burned – this is too important to ignore, The Guardian, Further Education, Comment is Free, 26th March 2015, [on line] Available from http://www.theguardian.com/commentisfree/2015/mar/26/adult-education-funding-cuts [Accessed 31/03/2015]
Warner, M. (2015) Learning my Lesson, London Review of Books, Vol. 37 No. 6 · 19 March 2015
pages 8-14 [Transcript of Lecture] Available from, http://www.lrb.co.uk/v37/n06/marina-warner/learning-my-lesson [Accessed 31/03/2015]
---
The views expressed in our blog are those of the author and not necessarily lowimpact.org's
---
2 Comments
1

Shaun Chamberlin April 4th, 2015

I hope you're in contact with Schumacher College. After escaping formal education I have not the slightest desire to return, but the time I spent at Dartington was among the most formative and valued experiences of my life, and I take any excuse I can to visit. It would be great to see more education centres along their lines.

2

Aggie Forster April 7th, 2015

Hi Shaun, Braziers people have had contact with Schumacher, but I personally haven't. Hopefully this weekend will give direction towards other organisations we should liaise with, but I feel we have know ourselves a bit more first. One of our Members is particularly interested in outreaching to others and I think he has studied with Schumacher so I will take your suggestion to him. We have an event in August looking at libertarian education, that would be something where a link could be fashioned. Thank you, Aggie
Leave a comment