Posted November 9th, 2022
Can running be low-impact?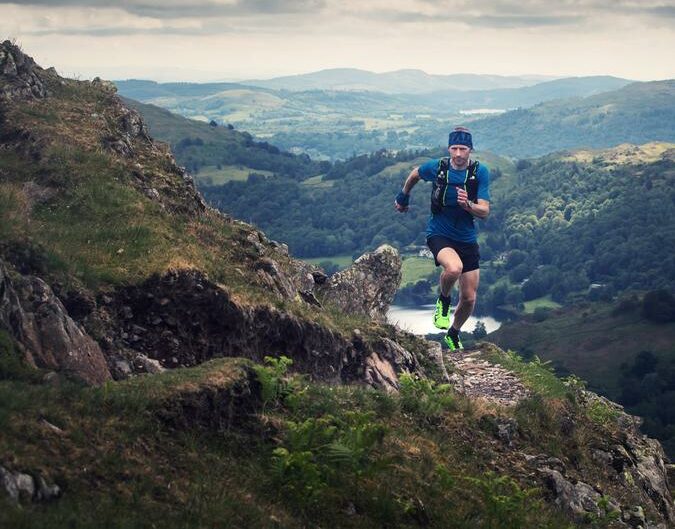 Damian Hall – ultrarunner, environmentalist and author believes running can be low-impact. And offers advice for those of us who are looking at our favourite sport and wondering if it really can be sustainable.
British ultrarunner Damian Hall is a familiar face on long distance paths such as the Pennine Way and Cape Wrath Trail – he has set fastest known times and competed for Britain in trail running World Championships. He also has a fascinating instagram presence filled with awe-inspiring stories and jaw dropping scenes.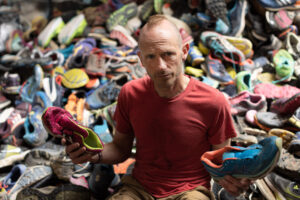 Damian is also a huge advocate for a low-impact lifestyle, and an activist calling for action to combat global temperatures. He recognises the impact that ultra-running can be anything but low-impact. His latest book, 'We can't run away from this' explores running within the context of an increasingly clear climate and ecological crisis. Here we look at some of his advice, and think about the role the individual can really play in making a difference.
Beginning with carbon footprinting..
Carbon footprinting was something that enabled Damian to look at his own lifestyle, (there are many calculators out there) but he cautions against the idea that an individual should feel obliged to make all the sacrifices while the bigger oil companies carry on with their practice. (Recycling your hummus pot is futile whilst the 1% continue to plunder the world's resources!) He pushes you to take any spare time you have and push for system change, be an activist, get involved and make your voice heard – which will have a much greater impact.
Travel
Easily the largest part of many people's carbon footprint, and one you can't get away from if you are traveling for competitive sport. But there are some tweaks you can make; trains tend to create around a quarter to a third of Carbon Dioxide equivalent (CO2e) than a flight. Consider your car – car sharing four to car could mean your journey creates the same CO2e as a train journey. Bikes can be an even better option!
Food
Damian is vegan – much has been written about athletes and vegan diets. (You need protein, and you might find yourself snacking more!)  Most people will find about a quarter of their carbon footprint comes from food. Whilst he notes that he is not a dietician, he recommends the book – More Fuel You -by Renee McGee. He takes some supplements and has not seen any reduction in his performance since he switched to a vegan diet. A point backed up by Forest Green Rovers – a totally vegan football club.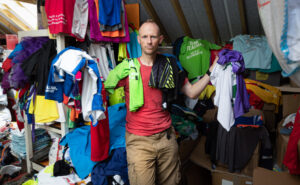 Equipment
Damian wrote an excellent piece about being sponsored as an activist – but for many being low-impact runners simply means not buying as much stuff, or not replacing our kit as frequently. Not always an option for an elite! And so it means you need to check out what brands we buy; not fall for the greenwashing hype; perhaps reconsider all of those products we think we need. Damian puts it very succinctly – 'we need to buy less and make it last longer'.
Finally there is the good advice to just consider being 'a little bit activist' – here at Low-Impact we know the value of large scale system change, as Damian explains 'Join in with protest, civil disobedience, online campaigns, email your MP, your favourite brands and companies; talk to anyone'll listen. That will have more impact. This stuff has gone beyond urgent."  
What's next for him? Well, one of the world's toughest endurance races of course – The Spine Race in January – and we wish him all the best!

We Can't Run Away From This is available now, and for every copy sold Vertebrate Publishing will pay £1 to UK tree planting and rewilding projects
---
The views expressed in our blog are those of the author and not necessarily lowimpact.org's
---
Leave a comment