Posted September 26th, 2023
'Climbing commons': community-owned climbing centres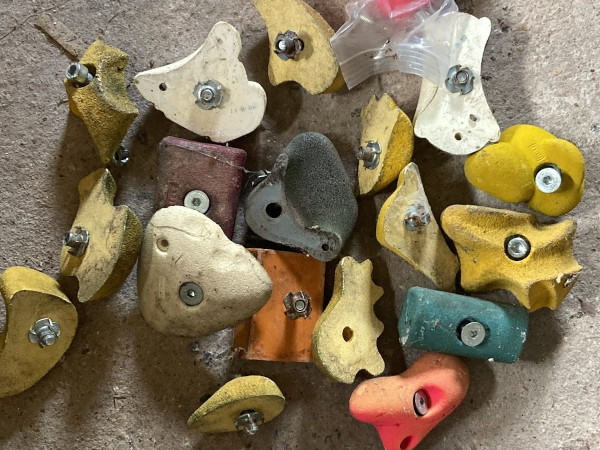 We're following the exploits of Stroud Commons, in trying to build a commons economy for the town, and helping groups to launch in other towns. As well as a core group, there are now groups forming for various sectors of the economy, including housing, energy, land/food/water, community spaces – and now, climbing! They have a website, and are looking for venues for a climbing centre. We mentioned this at a public event, and received a comment that this isn't really a core part of the economy – which is true, but a) this could be a 'flagship' project that could help promote the commons ideas, and b) if people want a climbing centre, then let's have one that is owned by the community, rather than leaking money out of the community to corporate shareholders (like the leisure centre). Anyway, over to Chik for more on what the climbing commons group have been up to:
---
Greetings commoners, climbing enthusiasts, mums, and dads! We wanted to share some exciting updates on the progress of Climbing Commons and where we currently stand. Since its inception in mid-May at the Reclaiming the Commons event, this community-driven project has made leaps and bounds towards its goal of accessible climbing for all.
Right from the start, we were fortunate to find a group of dedicated individuals who were eager to contribute their expertise to the cause. With architects, a former director of a building company, a project manager, an ex-director of an NGO, an artist, and an experienced business manager on board, we had a powerhouse team of "doers" ready to make things happen.
Our initial meetings focused on developing a strategic approach that aligned with our mission and vision. We wanted Climbing Commons to be a space for inclusive, affordable climbing and a replicable model for similar projects elsewhere. To spread the word and collect donations for holds and equipment, we wasted no time creating a website to engage with our wider network. After all, crowdfunding requires the crowd to know we exist!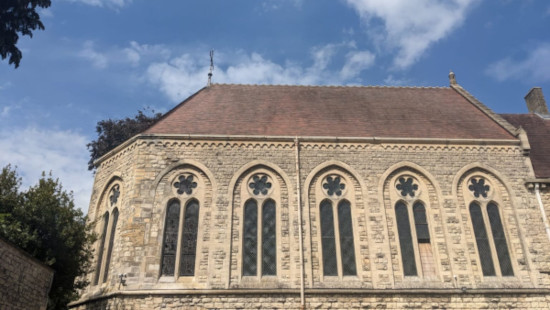 One particular location caught our eye – an old convent in the heart of town with a beautiful chapel space that seemed perfect for rope climbing. However, we soon realized that the cost of rent for such a space, at this early stage, could potentially hinder our mission to provide accessible climbing for those who are disadvantaged. So, we took a step back to reassess and consider alternative strategies.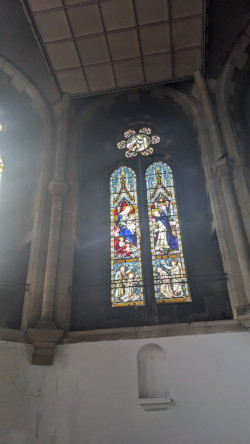 The latest update brings us to an exciting potential we're exploring with the Long Table/Grace Network. We will be presenting the idea of using containers as modular, low-cost structures to build climbing walls. This approach would be affordable and replicable, and empower communities in similar towns and villages to provide accessible climbing opportunities. Currently, we are in the process of fleshing out the idea, costing it, and designing the walls as well as the crowdfunding voucher scheme- UCO (Use Credit Obligation).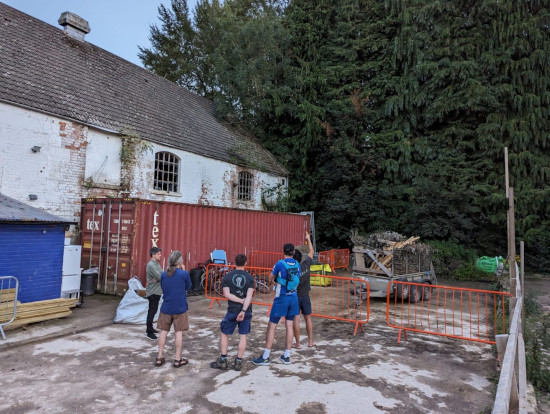 As Climbing Commons continues to evolve and grow, we are grateful for the ongoing support and enthusiasm from the Stroud community and beyond. We believe that everyone should have the chance to experience the joy and benefits of climbing, regardless of their background or circumstances. So, stay tuned for more updates as we work tirelessly to bring this vision to life.
To finish this post off, the main image above is a picture of our first hold donation!! If you have any you're not using or would like to see your holds used as part of the climbing commons, you can donate them here.
---
The views expressed in our blog are those of the author and not necessarily lowimpact.org's
---
Leave a comment