Posted June 28th, 2018
Calling all earth-building enthusiasts – come and join Clayfest 2018!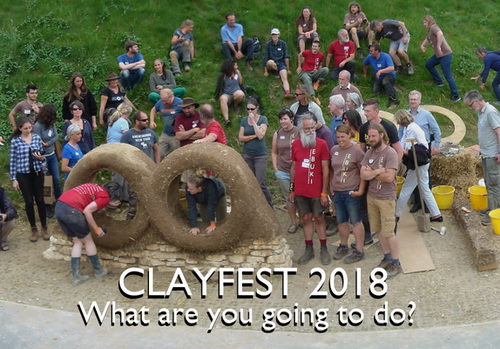 With nine different earth building techniques covered and a whole host of activity planned, this is the place to be for anyone interested in building with earth. Rowland Keable at EBUKI tells us more.
Following the last three years' tremendous successes in Scotland, Cumbria and Lincoln, we are delighted to be holding 2018's workshops from the 24th to the 29 September at the beautiful Irish National Heritage Park in Wexford, Ireland. This central location not only brims with life, but also LOTS of the local earth vernacular.
This year we want to combine teaching core skills at beginners, semi-skilled and skilled levels with a spirit of curiosity and invention. Earth building is having a renaissance with people trying many new ways to work with some of the oldest materials and techniques. From the structural to aesthetic, thermal properties to colour we hope to encourage and show that earth in buildings can exceed all expectations. At past Clayfests, we have built (among other things) a rammed earth vault, a mobius strip in cob and Scotland's first turf wall in centuries. This year, what will it be?!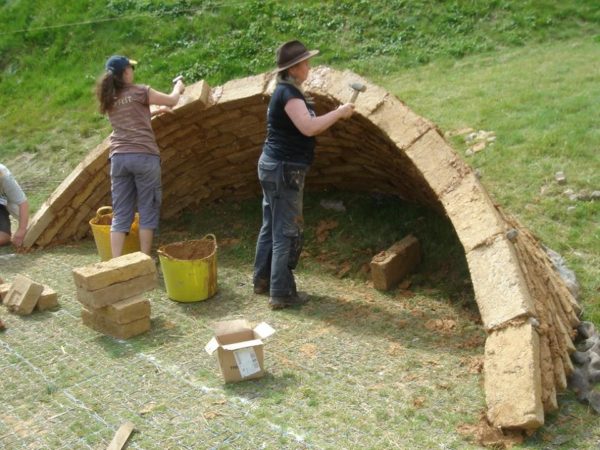 Last year Clayfest got a lot of great feedback, most people rated it as very good or excellent, 80% said they would recommend Clayfest to others. It's a chance to try things out with a group of experts working together, asking and answering questions over four days, the biggest earth building event in the UK and Ireland!
Workshops
We have 9 different earth building techniques on offer this year at Clayfest: from cob to wattle-and-daub, from decorative plasters to turf, from earth block to clay-hemp and more. Click the link to find full details about our workshops.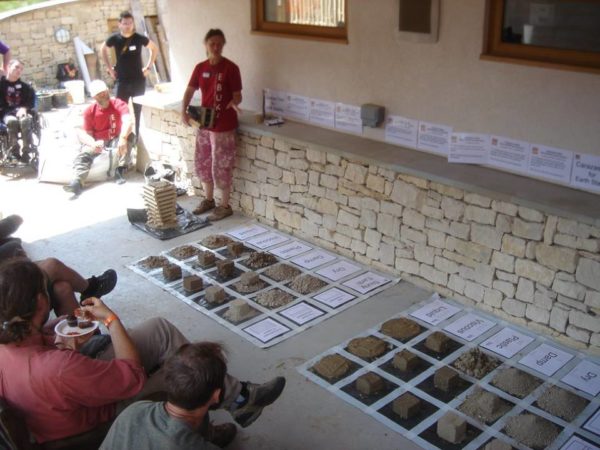 Conference
Taking place on Friday 28th September, this will be EBUKI's 10th annual conference. The theme this year is the 'Secret Life of Earth'. Up for debate could be topics such as our hidden earth-built heritage and how to increase its visibility, innovations pioneered by under-the-radar builders, will contemporary earth building remain in the margins, the role of water in earth at a microscopic level and much, much more. More information on our homegrown and international speakers and their presentations will follow. In the meantime, find current information and book your place here.
Tickets
To view full details of event tickets, please head to our dedicated bookings page.
Visit our dedicated Clayfest section on the EBUKI website to stay fully up to date with event news and information. We look forward to seeing you there!
---

Rowland Keable of Rammed Earth Consulting helped set up Earth Building UK & Ireland, to promote all kinds of earth building. He works on construction projects, consultancy and on developing and harmonising national standards for earth building.
---
The views expressed in our blog are those of the author and not necessarily lowimpact.org's
---
Leave a comment