Posted February 22nd, 2019
Interested in earth building? Come to EBUKI's mini Clayfest 2019 in Wales!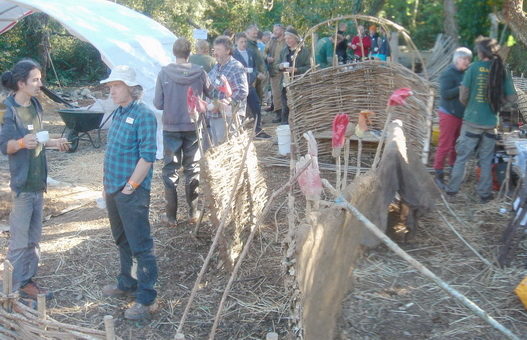 Rowland Keable of Earth Building UK and Ireland shares news of a mini but mighty Clayfest 2019 with the theme of building confidence in clay.
---
Hello earth building enthusiasts and welcome to EBUKI mini Clayfest 2019 – an International Festival of Earthen Architecture, running from 21st-23rd June 2019 at the Centre for Alternative Technology in Machynlleth, Wales!
Earth building is having a renaissance, with people trying many new ways to work with some of the oldest materials and techniques. From the structural to aesthetic, thermal properties to colour, we hope to encourage and show that earth in buildings can exceed all expectations.

Last year Clayfest got a lot of great feedback; most people rated it as very good or excellent and 80% said they would recommend Clayfest to others. It's a chance to try things out with a group of experts working together, asking and answering questions over four days, the biggest earth building event in the UK and Ireland!
This will be our fifth Clayfest and the theme is building confidence in clay. After four hectic years of Clayfest, we are re-focusing this year with a shorter event: a conference followed by a day of demonstration workshops.
We hope conference goers will stay over and look at the latest developments in CobBauge while extending their networking from the conference day. This is part of a build up to a bigger Clayfest at CAT in 2020. With our partners at CAT this will cover new build, heritage, training, networking and get an EBUKI Welsh Regional Group well and truly established.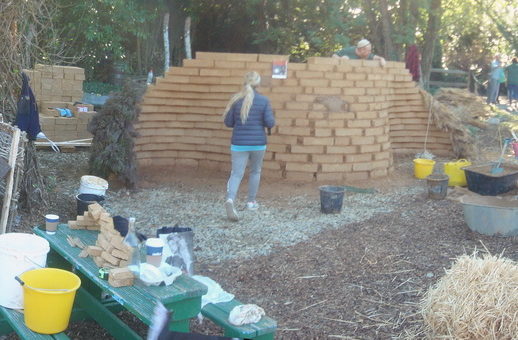 We are also running a training for trainers event on Saturday 22nd June to try out work we have been doing in the JUMP! T4T project. If you are an experienced earth builder who trains others we would love you to join us. Please let us know by emailing [email protected].
Programme
Friday 21st June will be EBUKI's 11th annual conference. Currently lined up to speak and with more on the way are:
Tom Morton – Training for change in eco-building
Sourabh Phadke – Developing earth (in the) developing world
Emma Appleton – What does an anti-capitalist building site look like?
Andy Simmons – Designing & constructing for a circular economy
Louise Cooke – Rethinking sustainability as heritage
Zoë Quick – cerdd:earth/work
Booking is required for the conference sessions at a cost of £120 or £75 for concessions – please check the EBUKI website for further details.
Saturday 22nd June will be Clay Day! This year we are showcasing a number of technologies at CAT including CobBauge, clay plasters, a sponsors area, teaching tools, posters and much more.
Clayfest was started to give people a chance to network while getting their hands dirty, to "extend the tea break" and really find out what others are doing. Clay Day is a shorter version on Clayfest but it gives a sense of what the longer 2020 event will be like. Home owners or self builders can start to get a sense of what is needed to repair, extend, maintain or improve their properties while builders get to look at some of the latest innovations in the earth world, speak to the experts and producers and place an order!
It is free to attend the Clay Day but donations are very welcome.
Find out more
Further details will be available on the EBUKI website soon and you can sign up to receive newsletter updates by emailing [email protected]. To learn more about travel and accommodation options, please click here and for a look back at what Clayfest 2018 had to offer, see here.
---

About the author
Rowland Keable of Rammed Earth Consulting helped set up Earth Building UK and Ireland, to promote all kinds of earth building. He works on construction projects, consultancy and on developing and harmonising national standards for earth building.
---
The views expressed in our blog are those of the author and not necessarily lowimpact.org's
---
Leave a comment