Posted October 28th, 2020
Great ways to reduce plastic use in your home: Part 2 – cleaning products and toiletries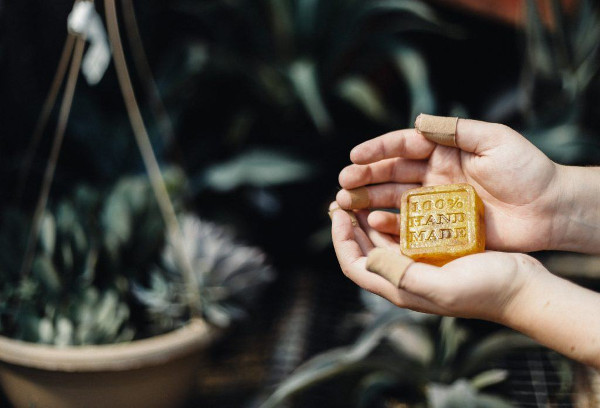 The second instalment on plastic reduction from Ethical.net takes us through cutting plastic use in our cleaning products and toiletries, with a focus on making your own using the simplest of recipes.
---
Another common source of plastic packaging in your home is cleaning products. Here are some tips to help you cut down on this source of plastic packaging:
Buy bicarbonate of soda
This can be bought in cardboard packaging and can be used as a natural deodoriser, surfactant, and more, and can clean almost any surface gently yet effectively. It can replace many of the cleaning products bought in plastic bottles. Baking soda is great for cleaning everything from surfaces, to ovens, to dishes; use it with vinegar to clean even the most stubborn grease. Try it; you will be surprised by how effective it is at cleaning away dirt and making your house clean and fresh-smelling.
Bicarbonate of soda will also do a perfectly effective job of washing your clothes in place of an ordinary laundry detergent, and will even soften the water, increasing appliances' longevity in hard water areas. If you require a scent to your clothing then a little organic bar soap mixed into a solution, or a few drops of essential oil would do the trick, while vinegar is great if you want a fabric softener. But really all you need for clean and fresh clothes is bicarbonate of soda, whether you are washing in a machine or by hand.
Buy (or make) vinegar
Apple cider vinegar is one of the most useful products you can have in your home cleaning arsenal. Not just a healthy ingredient for a range of recipes, it can also be used along with bicarbonate of soda, and a few essential oils, for almost all household cleaning needs. Apple cider vinegar is gentler than white vinegar and has a more pleasant smell, and will cut through grease and grime and kill harmful bacteria just as effectively as the toxic cleaners on the market.
Spray a little on your windows and wipe it off with newspaper or a fine cloth. Pour into bicarbonate of soda so it fizzes up and use this to wipe stubborn messes off sinks, hobs, or worktops. Pour bicarbonate of soda and vinegar into your toilet and leave it a little while before flushing, to clean and deodorise. Use a little in your laundry as an alternative to fabric softener. You can even use bicarbonate of soda and apple cider vinegar, neat, to remove baked-on or gluey foods when washing up.
Apple cider vinegar can be bought in glass bottles with metal caps. But, even better, this type of vinegar is also very easy to make yourself, using just the scraps and cores from apples you grow or buy, in glass jars with a little sugar and water.
Really, all you need is these two simple ingredients to keep your home clean, healthy, and fresh – rather than rows of plastic bottles.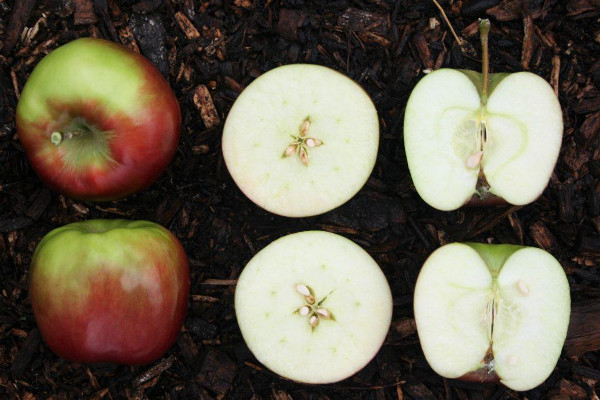 Reducing plastic packaging from toiletries and beauty products
You may be amazed to learn that those two simple ingredients can also wash and condition your hair – so you can do away with all those plastic bottles of shampoo and conditioner.
Take around one tablespoon of bicarbonate of soda and dissolve it in a glass of warm water. Give it a good stir and pour into a glass bottle, or other container; this is your 'shampoo'. Fill another non-plastic container with one third apple cider vinegar and two thirds water. Give it a good shake; this is your conditioner.
These products will rid your hair of the build-up that comes from many shop-bought hair products, and will balance the pH of your hair and scalp. Different hair may require slightly different proportions of these two ingredients, and you may wish to add other ingredients for fragrance, such as a few drops of essential oil.
There are also many other natural ingredients that can help you to lighten or give hair a reddish hue, or combat particular issues. But these products alone will leave hair healthy, with a fresh appearance and no smell. Simplifying your hair-care regime is a great move for reducing plastic use in your home.
To reduce plastic packaging from other cleaning and beauty products you could also:
Buy (or make) organic, natural bar soap, rather than bottled soaps and shower gels.
Make organic, natural cleansers, toners, scrubs, and moisturisers to take care of your skin. (Often, these can be made using plants from your garden and other things you might find in your kitchen such as honey, oats, sugar, oils, or avocado.)
Make your own makeup. Mascara can be made from charcoal and aloe vera, for example, and there are plenty of other ideas for making other natural makeup products. (Alternatively, you could go for a healthy, natural look by avoiding makeup altogether.)
Reducing plastic packaging from other products
So many products come wrapped in plastic that it is almost impossible to avoid them altogether. But there are certain things you can do to reduce plastic packaging significantly – for example:
Buy less. (Think carefully before each purchase and only buy what's really necessary.)
Consider secondhand options / up-cycling / swapping with friends or family before buying new.
Learn new skills to become more self-reliant, and reduce the general number of things you have to buy: e.g., how to sew, knit, craft, build furniture, make pottery, etc.
When you do have to buy, try to find companies offering items in plastic-free packaging.
Stay tuned for Part 3 coming soon.
Main image by  Allie on Unsplash. Find the original article by Elizabeth Waddington on the Ethical.net blog.
---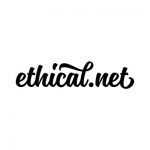 About the author
Ethical.net is a collaborative platform for discovering and sharing ethical alternatives, whether purchasing from a social enterprise, thrift shopping, or learning how to fix your old phone instead of buying a new one. They aim to make ethical the new normal.
---
The views expressed in our blog are those of the author and not necessarily lowimpact.org's
---
Leave a comment