Posted April 4th, 2019
Hartwyn free natural building course: 2019 applications now open
We hear from Joe Duirwyn of Hartwyn about a fantastic free natural building learning opportunity running from June to September 2019.
---
We are very excited to announce that our 2019 free natural building course is now open for applications.
What's it all about?
We are looking for our 2019 build team who will be with us for the whole duration of the build. In return for your hard work and dedication, you will receive:
A practical hands on education of how to build a straw bale house from foundations to finishes. You will learn: roundwood framing, conventional stick framing, brick foundations, lime mortar, straw bale installation, clay plaster, lime plaster, carpentry, earth floors… and no doubt loads of spoon carving!
Educational classroom sessions on each stage of the build, including: materials science, design details, natural materials & everything else that comes up. The classroom sessions are build into the build schedule. It is our utmost commitment to educate in return for your hard work.
3 meals a day will be provided, all delicious, healthy, vegetarian.
Camping on site in the beautiful Suffolk countryside with communal marquee, showers and toilets.
Field trips to local builds and events.
Please note that this is 5 days a week, 9am til 5pm. We only want people who will give their all and can commit to the entire build.
No building experience necessary, just the right attitude.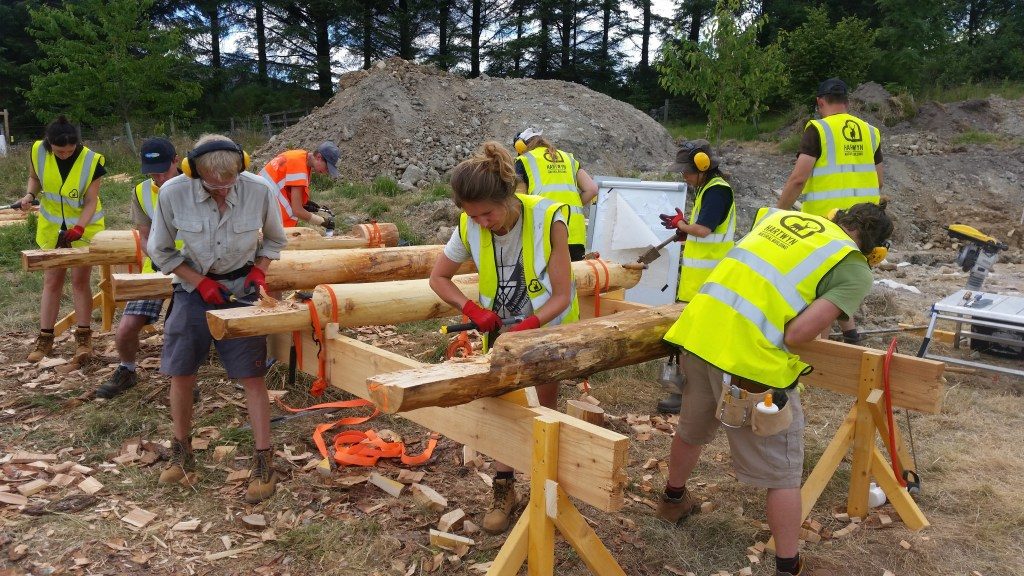 Course information
Dates: June 1st – September 23rd 2019. (We have estimated as best we can but are subject to slight alteration).
Application Deadline: Friday 19th April
Location: Suffolk
Build Details: The build is 2 straw-bale workshops joined with a single roof line.
Practical skills you will learn:
Foundations – rubble trench, bricklaying with lime mortar
Roundwood timber framing
Carpentry
Straw-bale infill walls
Earth floor
Clay plasters
Lime plasters
Timber cladding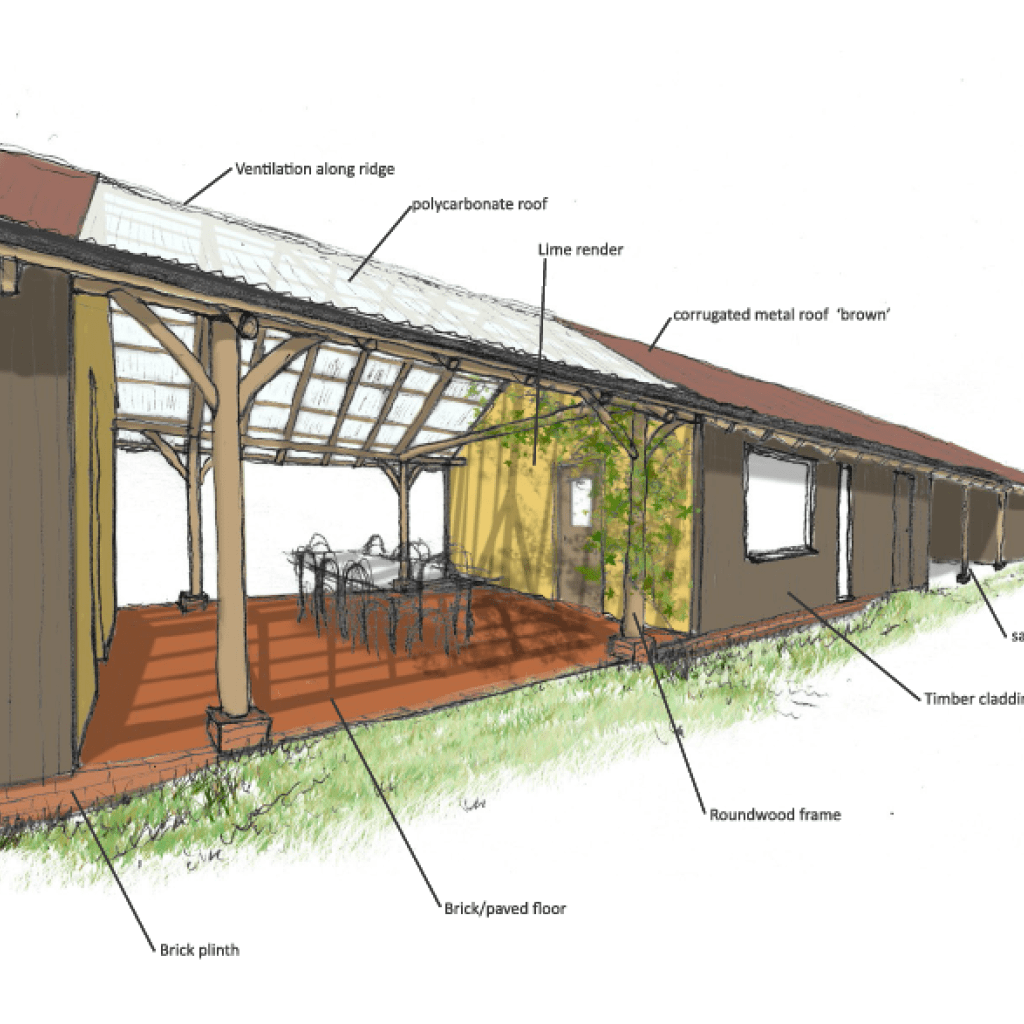 Classroom sessions include:
The planning permission and building control process
Design details
Material properties and how to specify
Natural foundations
The lime cycle and properties of lime
Heritage roofing systems
Plaster 101
Natural flooring and how to make heritage methods efficient
Renewable energy
Accommodation: Camping on site with access to a covered communal lounge and kitchen spaces with showers and toilets.
Food: On work days lunch and dinner will be cooked for you with a help yourself breakfast. Weekend you have access to the kitchen and can explore the beautiful coastline.
Age Requirements: 18+
Previous student feedback
Thanks to the Hartwyn experience I have been employed by a company since November and they have offered myself and another Hartwyn student apprenticeships (NVQ Level 3 Heritage Skills) starting in April!
I reflect back now with some really beautiful memories, not only of the skills learned, but the feeling of living as a temporary community of people united in the goal of building a house and having fun. It's really inspired me to go and build again to increase my experience and eventually build a home for myself and others in community.
Ready to apply?
If this sounds like the perfect opportunity for you, please fill in your application here.
---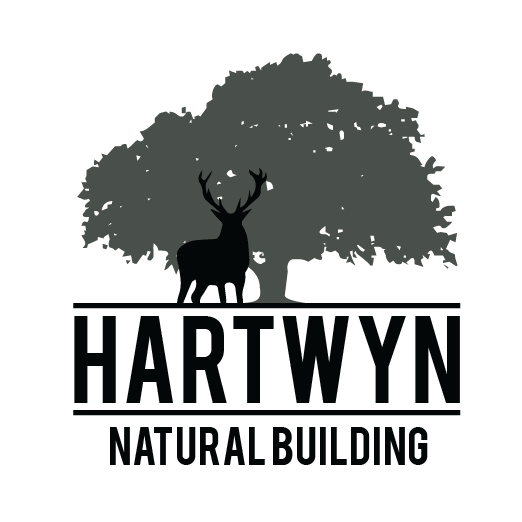 About the author
Hartwyn specialise in combining education and sustainable building to create affordable eco homes. We're a collection of like-minded, experienced, professionals brought together with a shared desire to challenge the way we create buildings, in design, materials and construction.
---
The views expressed in our blog are those of the author and not necessarily lowimpact.org's
---
Leave a comment