Posted November 19th, 2017
Join our new online community Living Low Impact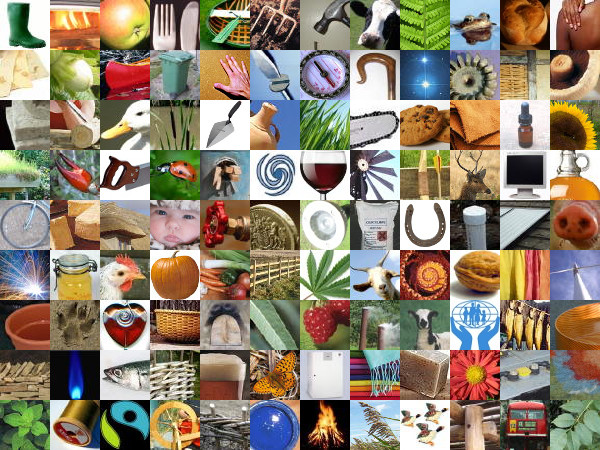 We're excited to introduce our new Facebook group Living Low Impact – and you're invited!
Curated by the team here at Lowimpact.org, it's a space to embrace and exchange low-impact means of living: from the food we eat to how to grow it, the homes we live in to how to build them and the livelihoods we pursue around them. We recognise that no one size fits all and aim to provide an open, non-judgemental forum in which we can support each other to learn new skills and consider different approaches towards more sustainable everyday living.
With resources covering over 200 topics here on the site, we'll be signposting members to the latest information, resources and courses on offer from our directory network and beyond, as well as sharing news and views from this very blog. The most important ingredient in all of this, however, is you, our members.
The group is growing every day and it's proving to be a diverse, inspirational and international mix so far. We've already met smallholders, allotmenteers, self-builders, canal-boat dwellers, students, gardeners, tiny house advocates, city dwellers, natural builders, up-cyclers, recyclers, crafters of all kinds and many more besides. It's the perfect place for anyone unsure quite where to start with low-impact living and we're firm believers that there is no such thing as a silly question. Chances are we'll have it covered, whether it's getting started growing your own veg, learning to knit or even building a house.
So if you've got low-impact living views, news, tools, tips or simply a whole lot of questions, now's the time to come on over and get stuck in. Simply search for Live Low Impact under groups or visit us directly at www.facebook.com/groups/livinglowimpact/. We look forward to seeing you there. Oh, and if any of your friends or family might be interested too, please do feel free to extend the invitation!
---

Sophie Paterson is a member of the Lowimpact.org team and looks after all things social media related, amongst other things. As administrator and moderator for the Living Low Impact Facebook group and Lowimpact.org Facebook page, she's your main port of call for any queries, questions or suggestions you might have about they are run and what might improve them. Feel free to get in touch via Facebook here.
---
The views expressed in our blog are those of the author and not necessarily lowimpact.org's
---
5 Comments
John Harrison November 19th, 2017

Is it just me that finds a new online community on Facebook uncomfortable – Facebook is a giant corporate that makes it money from analysing and profiling its users to sell advertising. Their behaviour has hardly been ethical and their hapless victims (users) happily give them all their personal information in order to like topics and see fluffy kitten videos.
I appreciate it's a great marketing move for LI.org but….

Sophie Paterson - replied

November 19th, 2017

Hi John, thanks for your comment. As I've assured Lin below, the new group is an optional extra to what we're already offering here on the site and compliments our pre-existing Facebook page. I appreciate and understand your feelings and concerns and it is a tricky one. My feeling is that this has to be weighed against the potential benefits of engaging meaningfully with as wide as possible an audience, in the hope that we can also play a role in informing others of the very misgivings you and I share. For what it may be worth, we do not engage with paid-for advertising on Facebook and instead focus on organically building relationships, through both the page and groups.

lin scrannage November 19th, 2017

Sorry – I keep well away from Facebook – I sincerely hope that as a result of not becoming a member of your new community that I will miss out on the excellent networking and educational opportunities that this current platform provides. Thanks for all you do.

Sophie Paterson - replied

November 19th, 2017

Hi Lin, we know there are plenty of us choosing not to use Facebook so please worry not, all will be continuing as normal here on the site itself with the usual user sign-in, commenting and so on. The new group is an optional extra to what we're already offering here so rest assured you definitely won't be missing out. Thanks!

Dave Darby November 19th, 2017

I find Facebook hugely problematic due to its corporate nature. I've come across https://social.coop/about, but haven't looked into it yet. It's a co-operatively owned 'instance' on Mastodon, a social media network that is non-corporate, based on independent instances rather than a centralised platform.
The problem is, Mastodon doesn't have the numbers (yet – maybe it will), but Facebook does. So although I don't use FB for personal stuff, having a page and a group to draw people in to sustainable and non-corporate ideas feels a bit like wandering around Tesco handing out fliers about community-supported agriculture.

Sophie Paterson - replied

November 19th, 2017

Great analogy there, Dave!

Peter Green November 19th, 2017

This is really sad. The use of fa$ecrook by an organisation like Low Impact is, well, sickening.
A bad day for this organisation 🙁 why use this bunch of off shore crooks and tax dodgers?
There are other, in house options, like BuddyPress, or PHPBB.

Dave Darby - replied

November 19th, 2017

Peter, it may be unfortunate, as I said above, but it's definitely not the sad day that you think it is, as we've had a FB page for ten years. This is just a group. This has been discussed over and over again, believe me; and it will be discussed even more for the non-corporate site that's coming.
The reason we use this bunch of offshore crooks and tax dodgers is to try to convert the mainstream – which is what we exist for, and after all, what's the use of preaching only to people like you? And the mainstream are on FB.
It's the same problem when using the internet, as the core infrastructure is corporate; or when driving or filling up a car or motorbike; or using a laptop, or a phone. If you want those things, you're going to have to give some money to the corporate sector – either that or make your life so difficult that you'll be ineffective in what you're trying to achieve.
We'll never pay FB any money, for advertising or anything else, so as I said above, for me it's like walking around a corporate supermarket and handing out fliers for veg boxes, CSA, a local farmers' market etc.
If we want to market what we do to large numbers of people, we've got to reach those large numbers of people, and FB is really where they are.
This isn't a decision we've taken lightly, and on balance, we believe that we'll help more people to engage in our DIY topics, and to come over to the non-corporate, small-scale and local sector, if we sup with the devil just a little bit.
In the same way, if a mainstream media outlet wants to interview me about low-impact living, or about the non-corporate site after it's launched, then I'll do it, because we'll be reaching exactly the people we need to be reaching.
This has been thought about, Peter.

Peter Green November 21st, 2017

John has made a good point about preaching to the choir in regards to F.B. Google too, is like an echo chamber as are many other mainstream platforms.
I, and I hope others will put thought to how we connect with the people we need to, whislt not supporting the structures that are helping to destroy society.
Just using F.B. supports and validates it, apart from the cash it sends their way.
Is it really justifyable, even if it does 'do the job' which having thought about it now, I'm not so sure..? Could it be that it encourages people to use these toxic platforms as they know they will find 'us' there?
We deffinately need to reach out, but I think possibly not via these platforms. I take your point dave about it being just too much to completely opt out, but…
Also, it would be interesting to further analyze those hits the website gets when you post a popular article to F.B.

Dave Darby - replied

November 21st, 2017

I know. See my reply to John about the next website, which is a collaboration. I'd really like to try alternative ways of reaching people, without corporate social media. My idea was to ask as many small businesses, self-employed people, co-ops, social enterprises etc. as possible to put an advertising box on their home page, and to blog about it etc. (and of course, some people would put things on corporate social media).
There are non-corporate social media – like https://social.coop/about, and they're growing fast, but of course light years behind FB.
So watching their progress, and helping where we can could be interesting.
And also, there was a recent failed bid by platform co-operators to buy Twitter. Maybe that can be fruitful in future.
And yes, we could do a bit of research on hits / reliance on FB. Maybe if the alternative approach works for the non-corporate site, lowimpact could hitch a ride on its coat-tails, and ditch FB.
I'm certainly open to all those approaches.
Leave a comment