Posted January 6th, 2017
Low-impact & the city 7: our experience of a local fishbox / community-supported fish scheme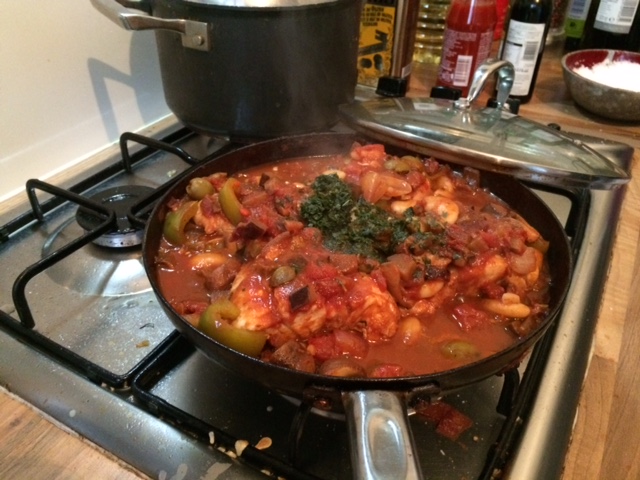 You may remember that we blogged an interview last summer with Guy Dorrell, who set up a 'fishbox', or 'community-supported fish' project, called 'Faircatch'. After interviewing him, my partner and I signed up to his scheme to try it out. I'm now reporting on how the idea worked for us, what meals we cooked, how it worked out price-wise, and what the future for the idea might be.
The idea
Guy watched a TV programme in 2012 about the damaging effects of the large-scale fishing industry, and yet small, sustainable fishing boats were going out of business. He learned that there were a couple of schemes on the south coast that were labelled community-supported fish or fishbox schemes – along the lines of community-supported agriculture or veg box schemes, providing fish at local pick-up points that had been caught by small, family fishing boats. He decided to set up a scheme himself, in London.
In the early hours of Friday morning, he drives down to small fishing towns like Hastings, and meets the small boats on the beach or at the harbour, collects pre-ordered fish and brings them back to the pick-up points in London – bars, cafes and shops. Having people come in to collect the fish is also good for the pick-up points, as they get to meet potential customers who may stay to buy things from them too.
So lots of small businesses benefit from the scheme, customers get fish that were swimming in the sea 24 hours previously, and that were caught sustainably – and Guy can tell customers the name of the skipper who caught their fish. It's a very personal service.
How it worked for us
After interviewing Guy, he gave me a couple of Dover soles for free, and told me how to prepare and cook them. I followed his instructions and they were truly delicious. It was a no-brainer to join his scheme.
I went to his website to sign up, but found that the pick-up points were at various points in South London that were all just a bit too far from our house to make it worthwhile. However, my partner passed Guy's house on the way back from work every evening, so I called him and arranged for her to drop by and pick up the fish each Friday.
We signed up, and started to collect the fish each week. The results you can see in the photos below. It was quite exciting, because we didn't know what species of fish we were going to get. The large fishing boats usually want just cod and haddock, and lots of perfectly edible species end up getting dumped back into the sea, dead. It's such a waste. In the UK, we tend to eat far fewer species than they do on the continent. Fishbox schemes use whatever species are caught – even octopus or squid sometimes.
If we were going away for the weekend, or just couldn't collect the fish for some reason, one of us called or emailed Guy and we just skipped a week, and everything was pushed back (i.e. we didn't lose out – we still got the same amount of fish overall). Even if we realised on the day that we couldn't collect the fish that weekend, Guy would freeze it for us and we'd collect it a week later. We preferred not to do this though, as we preferred to get the fish fresh rather than frozen.
Every Friday evening, or sometimes Saturday if we were busy on the Friday (and a couple of times on a Sunday), we followed Guy's instructions on preparing and cooking the fish, or looked up recipes and prep. videos online (Rick Stein was good), and made the meals below.
Our meals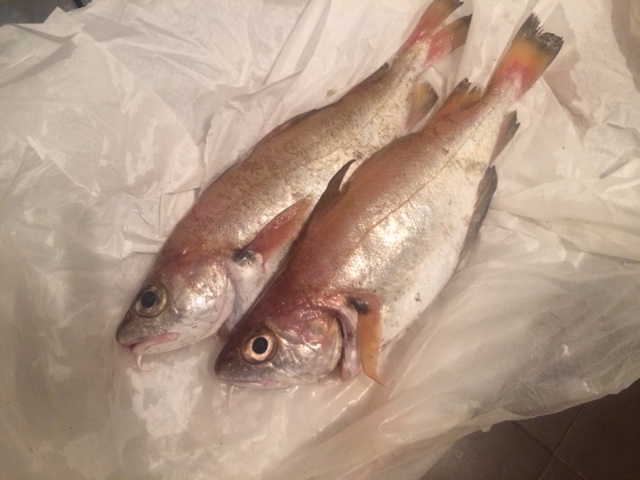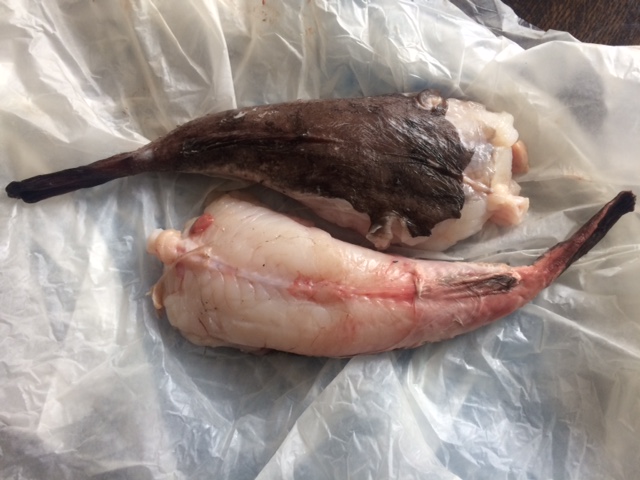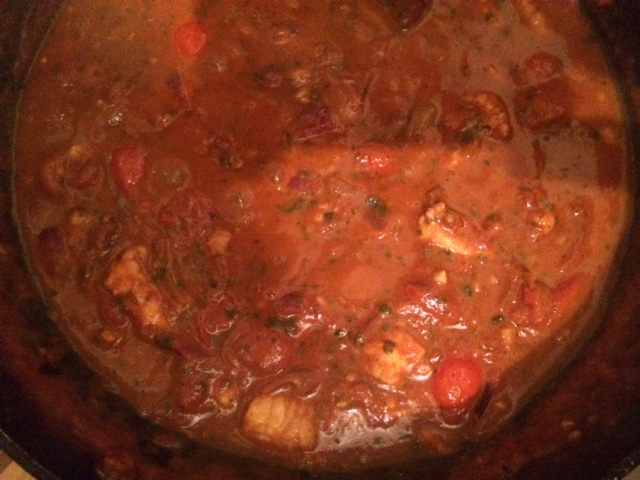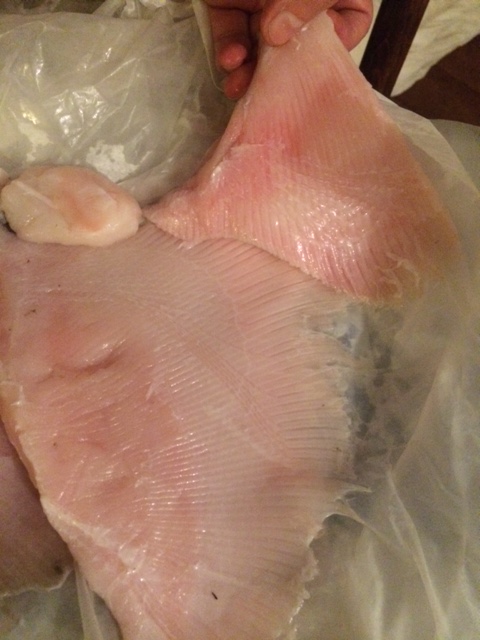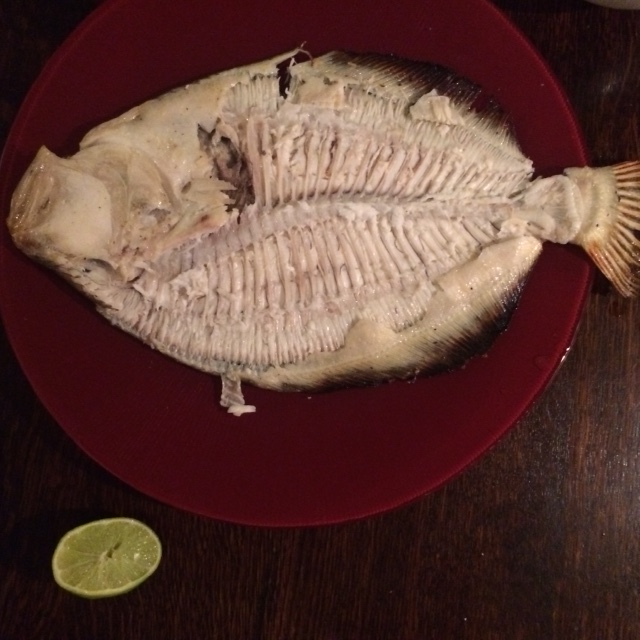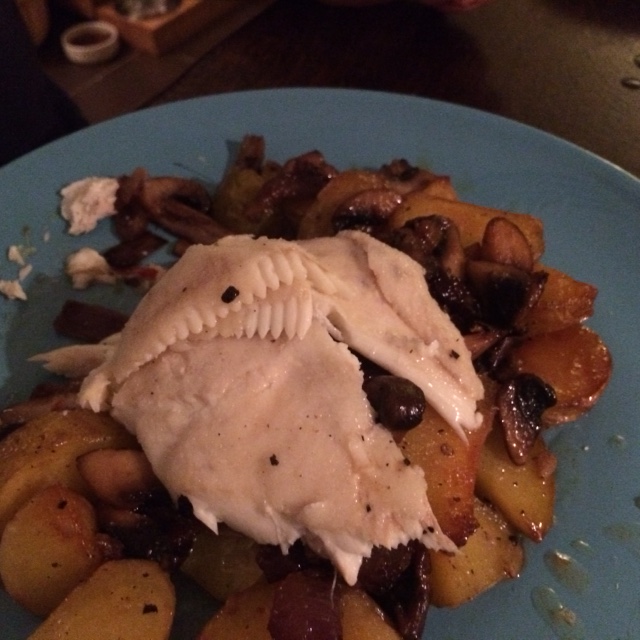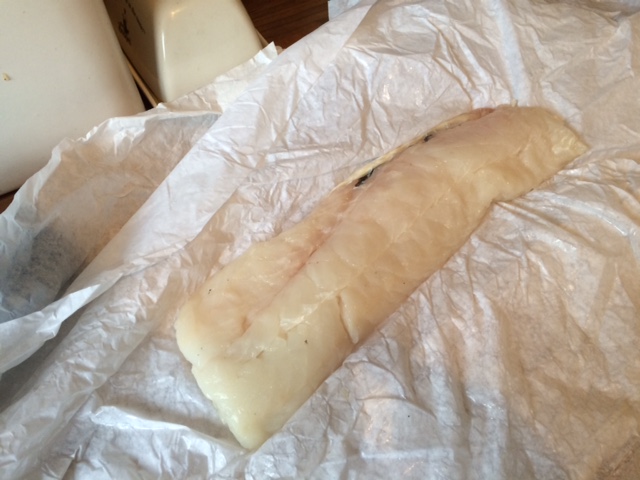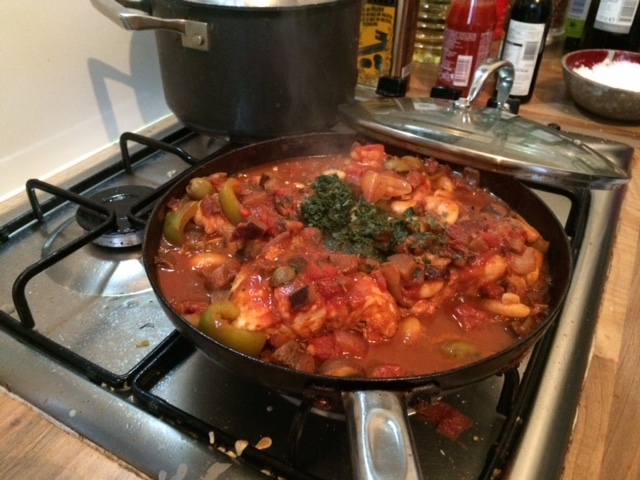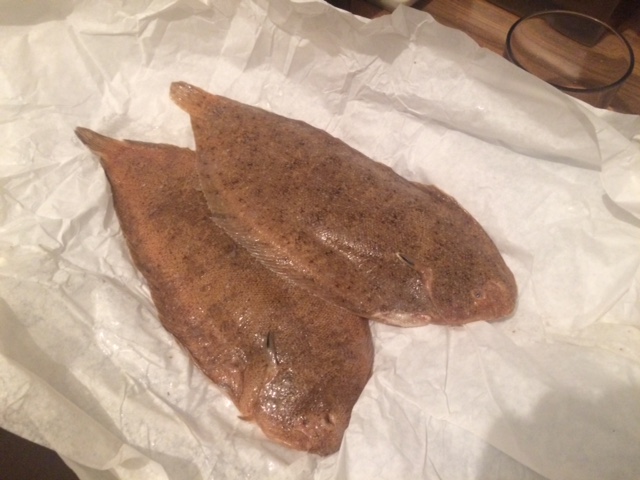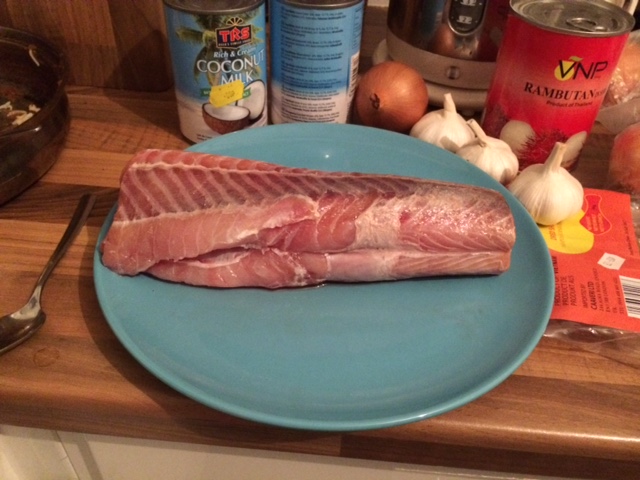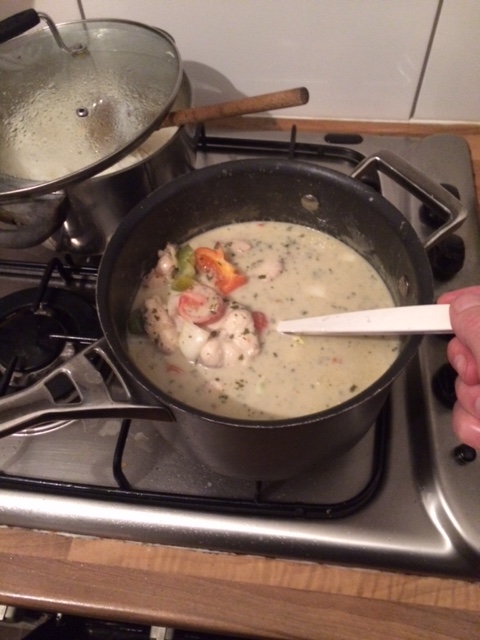 Plus we've got one more to collect – it's in Guy's freezer, but we don't know what it is yet.
Price
We paid £138 up front for 12 weeks. This means that Guy can plan his activities knowing that he already has customers, and he doesn't have to hope the fish gets sold once he's brought it to London. There's no waste in the scheme at all.
Each week, we get 0.75kg of fish, for £11.50. Each order made at least 4 servings (i.e. 2 meals for 2 people), which means that each serving cost less than £3, which is quite a bit less than a piece of fish from a chip shop – but fresh, sustainable and much tastier (although I do like chip shop battered fish sometimes).
It was ideal if we were having people round for a meal, and we thought that it turned out to be much better value than we might have expected. Sustainable food from small producers is often more expensive because they can't take advantage of economies of scale and tax evasion, and they're not prepared to damage the environment for profit – but this is the kind of production we want to support. We don't have a telly, we don't fly, neither of us smoke, we're not heavy drinkers, we don't follow fashion and so we're not big spenders. So we prefer to spend a little extra money on things like this. But as I said, it really didn't turn out too expensive at all.
Spreading the idea
I can honestly say that every meal was delicious, and it was real value for money – plus we know that we're helping to sustain small fishing boats and sustainable fishing methods. We've just signed up again for another 12 weeks.
We've been introducing friends to the idea, but only local friends, as there are so few of these schemes in the country. Guy only knows of another 2 – SoleShare in London and Catchbox on the south coast. I'm sure there must be other budding projects out there, but we'd like to help people start them.
Lowimpact.org is working with other groups at the moment to support small, co-operative and non-corporate businesses. Guy is going to be involved, and is prepared to advise people on how to set up a scheme in exchange for some help. He'll host people overnight at his home, and they'll go out with him to collect the fish and drop them off at the pick-up points, so that they can learn the ropes, see how everything works and decide if it's for them. There are lots of little things to work out, not least how to get around the big distributors, who often try to punish small fishing boats who sell to anyone but them. More fishbox schemes would make it easier to avoid their bullying, as they could join together to ensure continued business for the fishing boats, so that they can avoid the big boys altogether.
Finally, a couple of friends who joined Guy's scheme were excited by their first fishbox meal of whiting, which they cooked in a Chinese stir-fry. They said they would send me 'before' and 'after' pics, which I thought would be first the fish, then the meal, as in the photos above. This is what I got instead.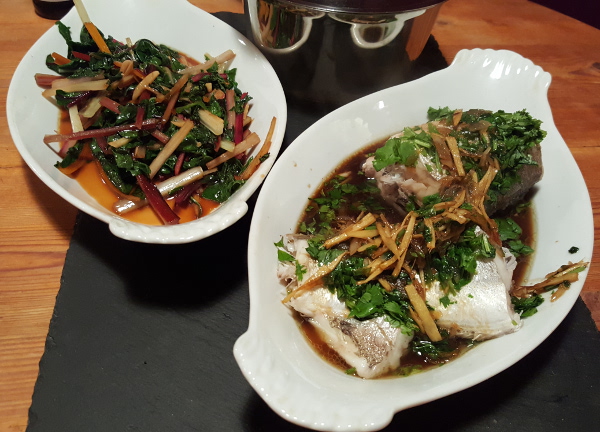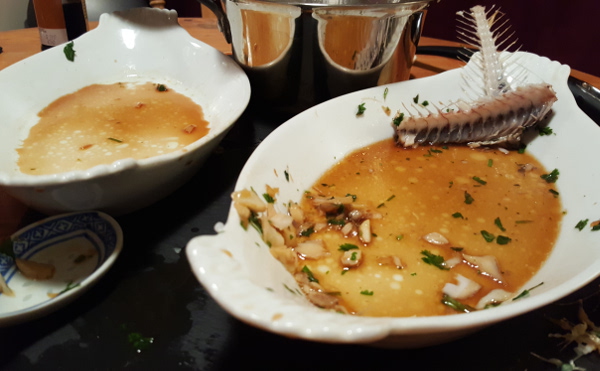 ---
The views expressed in our blog are those of the author and not necessarily lowimpact.org's
---
1 Comment
1

John Harrison January 6th, 2017

Anything that links the producers of food more directly to the customers is a good idea in my book.
Leave a comment