Posted April 4th, 2017
New Ecological Land Co-op share offer launched: here's a chance to help bring about change in land ownership in the UK, and receive 3% interest for your trouble!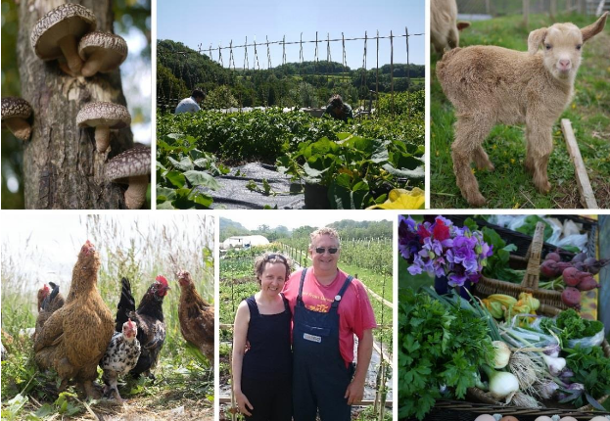 Please share this as widely as you can. I'm on the board of the Ecological Land Co-op, and so I know how much hard work has gone into this – it's an opportunity for people to shift their money to help change the nature of land ownership in the UK, and receive 3% interest for doing so.
Yesterday saw the launch of the ELC's latest share offer. Go straight here to invest, and here's more information about the offer from Phil of the ELC communications team:
RAISING FUNDS FOR FUTURE FARMS
The Ecological Land Co-operative invites the public to invest in future-proof smallholdings.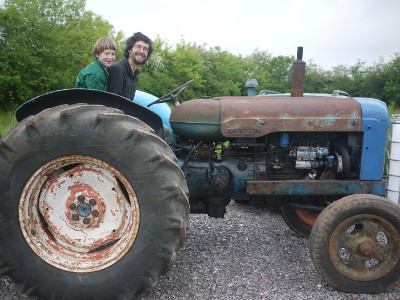 The Ecological Land Co-operative (ELC) is launching a share offer on Monday 3rd April to fund the development of small-scale, ecological farms. The average age of today's farmer is 59 according to Department for Environment, Food and Rural Affairs. The modern farmer faces increasing pressures from a globalised market.
It is the belief of the ELC that there are other ways to grow and work the land. And many of those wishing to do so are young but are priced out from purchasing land or getting a foot-hold into land-based business. The ELC work to provide new entrants to agriculture with a realistic chance.
Based on the success of our first cluster of small farms at Greenham Reach, Devon, we plan to create a series of new ecological smallholdings between now and 2020. The 2017 Share Offer aims to generate funds for the development of two new clusters of small farms.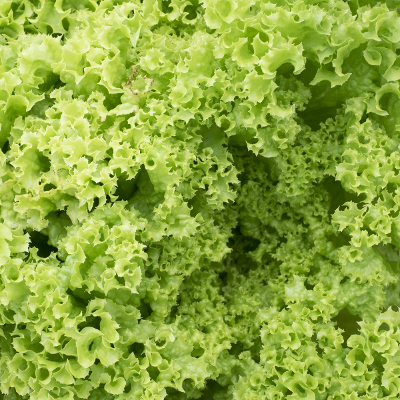 This will result in the ELC managing a total of 12 smallholdings across four sites. We are looking to raise between £120,000 to £340,000 to carry out this work. We are delighted to be working with Ethex — the positive savings and investment platform that makes it easy to make money do good.
Investors are offered 3% in interest on share capital annually.
The Ecological Land Co-operative develops affordable, low impact, small-scale farms in England by addressing the realities of high land costs and the high cost of housing which makes it impossible for future land-workers to own their land and generate land-based livelihoods.
On the launch of our public share offer, Zoe Wangler, Director & Planning Specialist for the Ecological Land Co-operative, says, "New entrants to farming have no possibility of buying a farm in England: the cost of land and rural housing is too high. Yet new entrants have the passion, vision and skills needed to reduce the negative environmental impacts of conventional farming and globalised food distribution. We create new starter farms, protected for farming, for affordability, and for sustainability. Our work is not possible without investment from our members."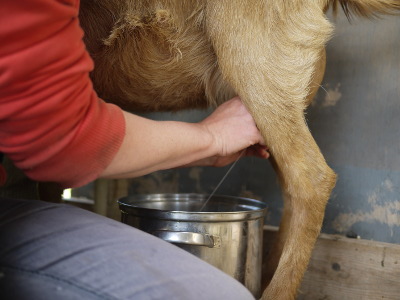 The ELC is the only organisation in England to offer affordable residential smallholdings for ecological land users. A democratic social enterprise, our approach aims to overcome two key barriers: high land prices and legal permission (planning consent).
Oli Rodker, Director and Site Development, for the Ecological Land Co-operative, says, "Planning is a major systemic problem. Land management and ownership in this country has been concentrated for a long time and has lead to an under-populated countryside. The land needs more people involved in our food production and more people to give life to rural communities. Nature can benefit too. Small farms allow for a better understanding of place and local ecology, and have less impact on climate change."
Our solution and core business is the creation of small clusters of three or more affordable residential smallholdings. As well as land, we provide smallholders with permission to build their own sustainable home, with off-grid utilities and road access. Our model allows us to keep costs low, both through buying larger sites at a lower price per acre, and through distributing the cost of infrastructure, planning applications and subsequent site monitoring across a number of smallholdings.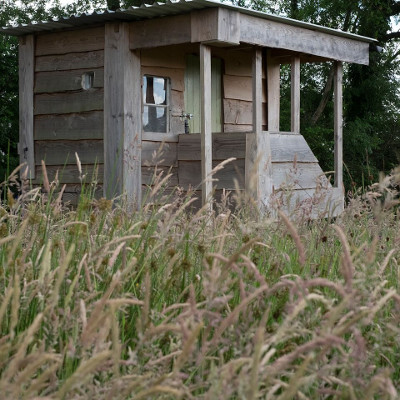 Paul Lovatt-Smith, an ELC Investor, says: My family and I are the owners of a smallholding which has given us a great deal of pleasure, health and sustenance. We feel very lucky to have been able to afford our property. We know many people (particularly young people) who would like to do the same as us but who can't afford it and we'd like them to have more of an opportunity to do so. I believe that the ELC's model for creating affordable smallholdings is sustainable and financially sound and I trust the people who run it — that is why we have invested.
You can invest here, and become a member of the co-op now.
THE ECOLOGICAL LAND CO-OPERATIVE (ELC) is a social enterprise, co-operative in structure, established to address the lack of affordable sites for ecological land-based livelihoods in England.
Set up in 2009, the ELC purchases land, obtains planning permission, and installs the infrastructure to create clusters of affordable residential smallholdings. Their first project, Greenham Reach, in mid-Devon, was granted planning permission in 2013. Now home to three smallholdings operating as independent businesses but working co-operatively to manage the whole site, Greenham Reach is a living example of ecologically managed land providing truly sustainable land-based livelihoods.
The Share Offer runs from Monday 3rd April to 12th June 2017. The target is between £120,000 to £340,000. Investors are invited to invest anything from £500 to £40,000
We are offering Investor Members 3% in interest on share capital annually. Some investors choose to waive their return to further support our work. Here is the share offer document.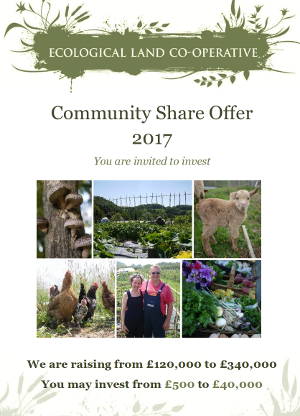 The Ecological Land Co-operative has recently submitted planning for a cluster of three residential smallholdings on their second tranche of land in Arlington, East Sussex.
For more info about the work of the ELC please visit: http://ecologicalland.coop
To see the team and learn what they do, please watch the short film:
ETHEX brings together – on one platform – the best positive savings and investment opportunities to make it easy to make money do good. The platform allows you to browse, compare and invest in a range of products from bank accounts and ISAs to equity investments and charity bonds that offer a social and environmental as well as a financial return.
Since 2013, Ethex has helped raise over £51 million of investment into 55 social businesses, charities and community organisations.
www.ethex.org.uk | 01865 403304 | [email protected]
Invest in the Ecological Land Co-op here now.
---
The views expressed in our blog are those of the author and not necessarily lowimpact.org's
---
1 Comment
1

joshuamsikahutton April 5th, 2017

If I only have money available for one year – can I still invest it and receive interest on it? I'll need to withdraw it next March to make a lump-sum overpayment on my mortgage, but until then, I don't need access to it.

A lot of people may be in my situation, with money available on a slightly more short-term basis…
Leave a comment