Posted August 13th, 2015
No roof space? Build a solar pergola; you can visit this home to see how they did it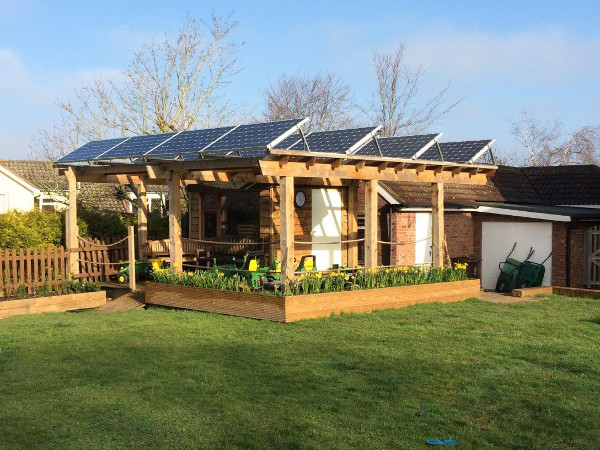 Visit the Home with the Solar Pergola. Ever since completing an A-level Physics project in upper school Neil Kennedy dreamed of creating an eco-home. In 2008 major renovations began on the Tring property that he and his wife and three children call home. Changes included the installation of comprehensive insulation, a wood pellet boiler, solar thermal and mechanical ventilation with heat recovery. But the visual star of the show is the solar pergola in the back garden.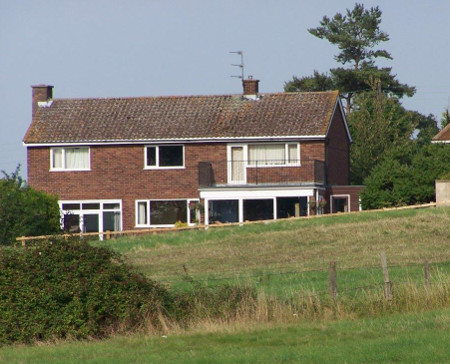 When feed-in tariffs were finally introduced in 2010 the solar PV market transformed overnight. PV panels became far more attractive as an investment and, like many others, the Kennedys wanted in, eager to improve their family home. However, there was a problem. Due to the amount of solar thermal panels already on the back roof their simply wasn't any space to accommodate solar PV panels.
Over the course of a few months the couple got thinking, trying to find the solution to their conundrum. The back garden was pretty much perfect for solar energy as it is south and south-west facing, backing onto a field and free from shade. This also meant the garden was often very hot in summer, with nowhere to sit and relax in the heat. At the same time the kids were getting to the age where toys and bikes needed more storage. Something needed to be done.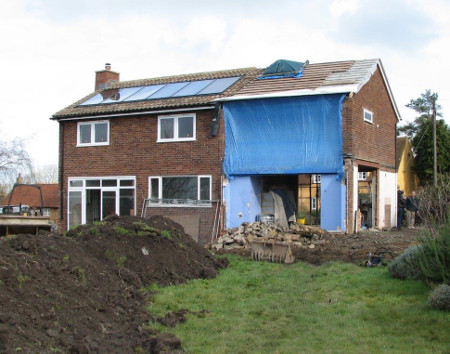 So how do you take advantage of the falling solar panel prices, catch the feed-in tariff before the next reduction and build a summer shelter, a storage space and a deck for garden furniture? Answer: you build a solar pergola!
Since construction the pergola has been a true success story. 16 Solar PV panels are anchored on top, providing electricity to the house and generating an income thanks to the feed-in tariff. Bikes and toys are stored in the integrated and newly insulated shed. In the future this has the potential to become an outside office. In the summer months the shade and decking provide a great place to eat, or to sit and read a book. Raised flower beds, box hedging and rope balustrades around the perimeter soften the appearance and, in time, clematis will rise up to further improve its looks.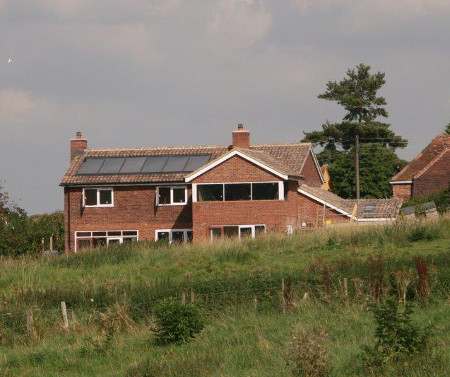 This creative project has been fantastic for the whole family, particularly the children. Not only do the kids make their pocket money watering the plants, but it has also been a means of teaching them about environmental issues. Despite their young age they understand the positives of solar energy and why the pergola lowers carbon emissions, an attitude they will take with them into later life. There are always creative ways to design a home and eco-renovation is the same. The Solar Pergola is not only a means of producing green electricity, it is also a space for play, leisure and practical storage, which the whole family can enjoy.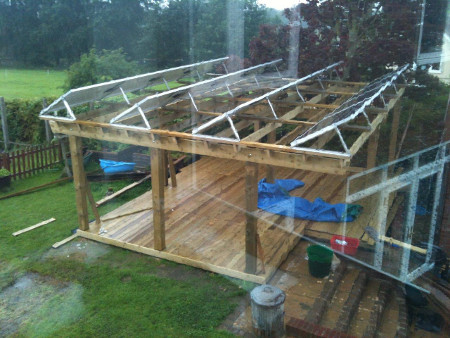 You can join a free tour of the Kennedy's  home on 12 September as part of a series of SuperHome Open Days. SuperHomes are older homes refurbished by their owners for greater comfort, lower bills and far lower carbon emissions – at least 60% less! The Open Days will showcase eco renovation at its best as the pioneering owners of over 60 SuperHomes open their doors across the UK. The events are coordinated by the National Energy Foundation and supported by Green Open Homes. Entry is free. To find out more or to reserve a place on a tour, see www.superhomes.org.uk
---
The views expressed in our blog are those of the author and not necessarily lowimpact.org's
---
1 Comment
1

Claudette D'cru March 13th, 2023

Hi

This is a great idea. As it would have take the weight of 26 panels it would need to be of a certain quality. Would you mind sharing the structural details?

Thank you
Leave a comment