Posted June 12th, 2018
Off Grid Festival 2018: another world is possible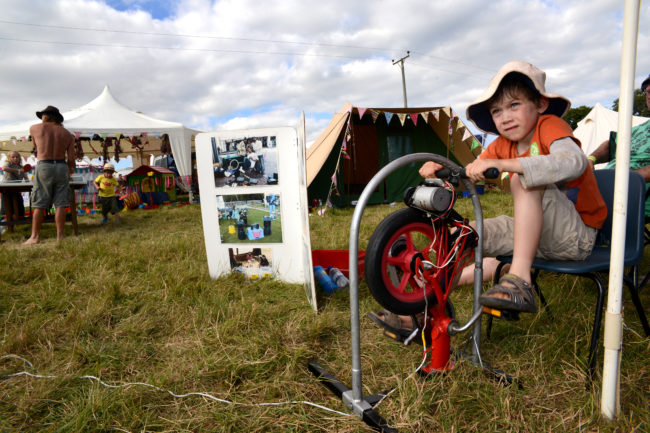 Roxy Piper tells us all about this year's Off Grid Festival, taking place from 9-12th August in the historic Tapeley Park and Gardens in North Devon, with the theme of Seven Generation Stewardship.
---
Off Grid Festival 2018, 9-12th August, Tapeley Park, Instow, North Devon
War. Hatred. Murder. Displacement. Climate Change. Environmental destruction. Planetary collapse. These are the stories we hear all too often in the news and it's not an exaggeration to say that many of us feel in a near perpetual state of despair. While the skills we offer leave us exhausted, according to the mainstream media we are still not working hard enough. However, we believe there is a solution. At Off Grid Festival, we're telling new stories of collaborative systems and resilient living, stories where Another World is Possible.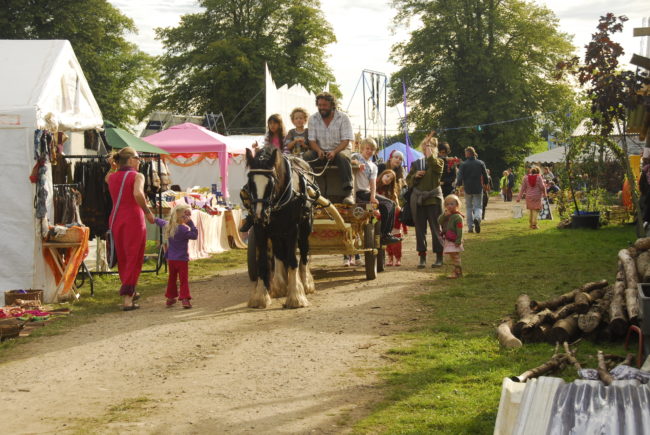 While the establishment picture looks grim, those of us working towards a different paradigm see that all over the world, people are coming together in the service of lasting change. The Permaculture movement, Transition Towns, Ecovillages, Farmers' Markets, Natural Builders, Local, independent traders and much, much more. At Off Grid Festival, we gather some of the most inspiring examples of these changes in a family-oriented weekend of learning, fun and celebration. As well as practical workshops like willow weaving, biochar-making, food growing and green woodworking, we create space for deep-dive thinking and progressive discussion, all organised using a contemporary, inclusive, collaborative leadership model.
Seven Generation Stewardship
This is the theme of this year's Festival and our new site at Tapeley Park in North Devon is a great example of how land can be held for the common good. Tapeley is proud to have developed one of the country's most long-standing permaculture gardens and their on-site cafe will be open during the Festival for nutritious, organic, pesticide-free meals and snacks.
Festival highlights
Resilience College – A 12 module course in practical sustainability and appropriate technology from the 'Association of Resilient Living.

Wild Woods nature immersion experience for all the family. Carving, archery, foraging, painting and sculpting using natural materials.

Serenity Zone mental and physical well-being zone. Massage, yoga, one-to-one sessions and group workshops.

Live Music – Words, tunes, poets and musicians to soothe the soul and ignite the ideas.

NEW! Permaculture Hub – A space for connecting and networking. And for anyone curious about permaculture.
Whichever way you like to approach this new paradigm, you will come away inspired and revived. At Off Grid Festival 2018, Another World is Possible.
Please visit the Off Grid Festival website for tickets and further information.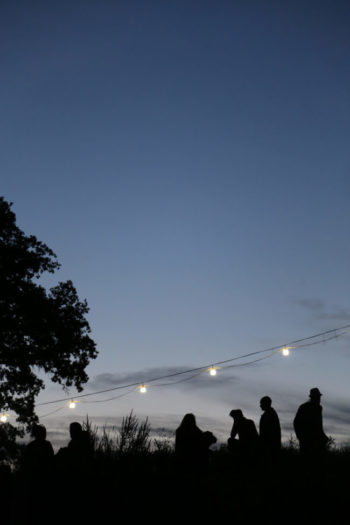 ---
The views expressed in our blog are those of the author and not necessarily lowimpact.org's
---
Leave a comment