Posted October 22nd, 2017
Omelettes, sticky ribs and Scotch eggs at the Midlands vegan festival next weekend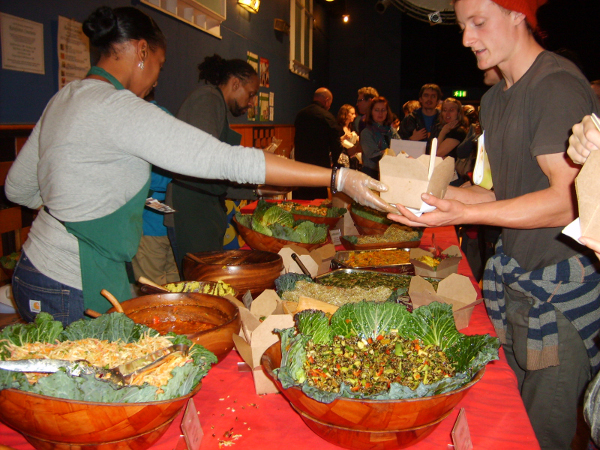 The 10th annual West Midlands Vegan Festival is set to be a feast for your palette as well as your eyes. Taking place in Wolverhampton on 28th and 29th October, the event will feature a wide range of global vegan foods, the latest innovations in alternatives for dairy lovers plus the hottest vegan fashion, footwear and beauty products around.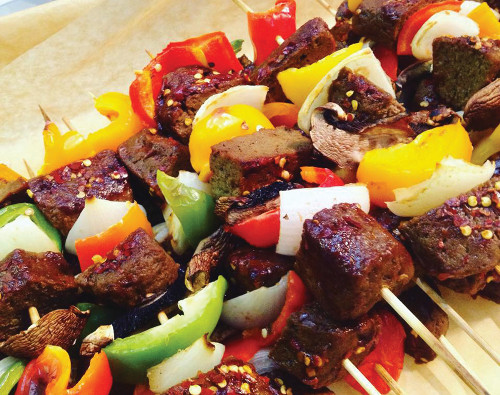 Caterers for the West Midlands Vegan Festival include Mex It Up, Those Vegan Pizza Guys, Shambhu's, Home Kitchen Vegan, Greens Vegan Catering, Private Vegan Catering, Veggies Catering Campaign and St Best Caribbean Caterers who will be serving a great range of tradition Ital dishes such as Sauteed Calalloo with Spinach and Veggie Chunks, Jamaican Patties and plantain. Chaat Man will also be wowing visitors with their delicious range of Indian salads, kebabs and omelettes.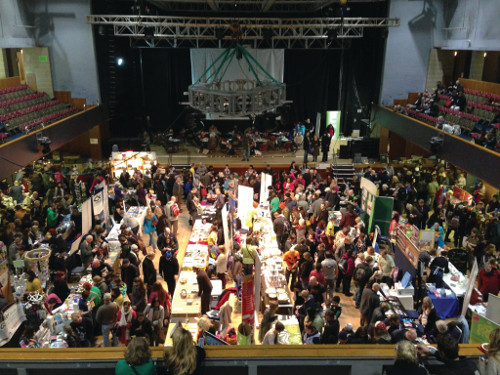 If you fancy a pie Mr Nice Pie, The Pie Parlour and Vork Pie (Pie-Eyed Kitchen) are set to tantalise your taste buds with their amazing range of pastry delights. Last year Vork Pie offered a mouth-watering selection of vegan scotch eggs which sold out in a matter of a few hours! And this time Food by Lizzi has also come up with her take on the Scotch egg, the Scotch Eggless.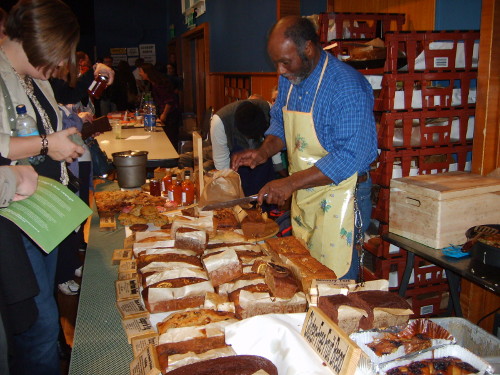 If you're looking for delicious dairy-alternatives, Koko Dairy Free will be providing a nutritious alternative to milk and yoghurt, whilst Badgers Dairy Free will be offering their tasty range of coleslaw, potato salad and mayonnaise-style dressing. Bute Island Foods are featuring their irresistible range of gourmet cheeses including blue and cheddar style with caramelised red onion. Annie Mae Cheezy Spreadz will be selling her lemon and Popcorn, and sundried tomato and basil spreads, and Lettices will be showcasing their Camembear Spread, Better Fetter 'cheese', Sticky Ribs and Smokey Bakon Flavour Spread.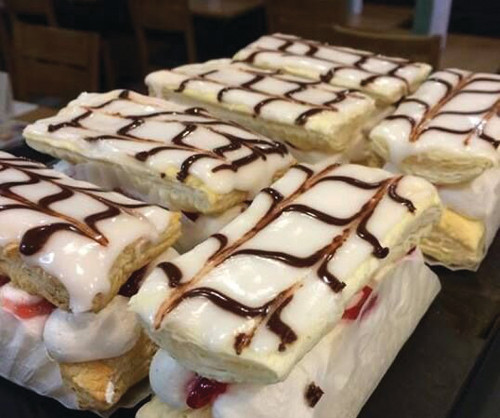 If you prefer the sweeter things in life, Trishul Raw Chocolate, Vegan Cake Fairy, Mr Popples Chocolate, Vegan Cakery, The May Bakery, Rachel's Cake Delights, Cakes & Ish, Debs Pantry, Jack Bakes and Flo's Kitchen will all be on hand to tempt you. And if that's not enough, Global Fusion will be selling their huge range of Creole baked goodies including mud pies, banana bread, apple crumble cake, cakes and vegetable tarts. Elspeth's Kitchen will also be offering their trademark elegant range of raw vegan cakes covered in beautiful sprays of edible flowers.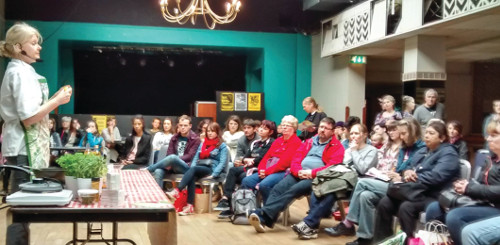 Visitors will also be spoilt for choice for beauty; WMVF regulars, IUVO Skincare will be on hand offering their premium range of handmade soaps and bath bombs. IUVO have also just released a bespoke range of plant-based perfume oils. Honesty Cosmetics, Bohemian Chic Minerals, Lush, Heavenly Organics Skincare, Makeup Without Malice, Organik Orangutan, Its Cruelty Free, Shea-Me, Good Day Organics and Clean & Natural will also be providing a wide range of beauty products for both men and women.
If you're looking for statement vegan fashion look no further than Viva-La-Vegan, All Glamour No Guts, Hempish, Freet Footwear, Wear Your Voice and Equinox Gifted Thoughts.
And it you're looking to stock up on vegan groceries the Purely Vegan Store and Alternative Stores will be selling a wide range of plant-based goodies.
Local businesses will also be taking stalls at the event including Friendly Foods based near Wolverhampton in Shipley, Wolverhampton Fair Traid, and Birmingham and Greyhound Protection.
For more information see here.
---
The views expressed in our blog are those of the author and not necessarily lowimpact.org's
---
Leave a comment