Posted August 22nd, 2019
Exciting job opportunity: Project Officer with Big Solar Co-op at Sharenergy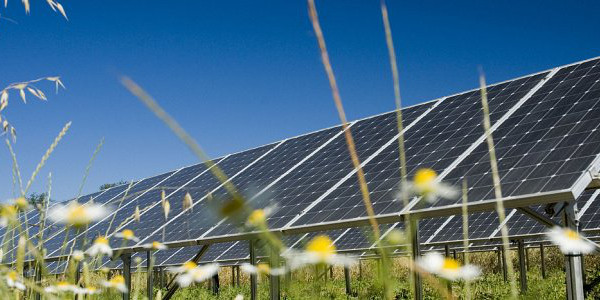 Are you fired up to find practical solutions to the climate crisis? If so, this job opportunity as a Project Officer with Big Solar Co-op could be right up your street. Over to Jon Hallé at Sharenergy to tell us more.
---
Like the sound of working with a UK-wide network of activists to build the community solar movement, empowering people to tackle the climate crisis with practical action in their neighbourhood?
Sharenergy is a not-for-profit co-operative helping people to set up new community-owned renewable energy societies. Sharenergy works across the UK and across the technologies. Founded in 2011, we have worked with over 100 community energy groups and have been instrumental in establishing many successful and innovative projects.
We are recruiting a Project Officer to work on the development of the Big Solar Co-op, a new and exciting community energy project with a UK-wide scope. Sharenergy is based in Shrewsbury but we will accept applications from candidates who wish to remain based elsewhere as long as they are prepared to travel regularly as part of the job.
The Project Officer will join the small and dedicated Sharenergy team. Working with our experienced development staff and with leading lights of the UK community energy movement across the UK you will work to develop and deliver the ambitious Big Solar Co-op project.
About the role
You will deliver a wide range of services, with support from the rest of our team where required. Key tasks will include:
Development of a large-scale mutually supportive network-based co-op
Setting up and running events and online meetings in various formats
Co-ordination of the training of volunteers
Delivery of project marketing and communications
Liaison with technical, legal and communications experts
The role will involve a steep learning curve as this is an ambitious project and the community solar sector is evolving at speed. You will need to be able to travel several days a week and will frequently be called upon to work outside office hours to suit volunteer schedules.
About you
The Project Officer will need to have at least 5 years experience within the voluntary or co-operative sectors. You will need to show practical experience in setting up and running voluntary networks with diverse participants. You will have great interpersonal skills, combining professionalism and warmth.
You will need to have a good grasp of the theory and practice of renewable energy – you don't need to be a solar expert (yet!) but you will need to be familiar with the wider sector. Prior involvement in community energy is a bonus but not a requirement.
You will have worked in a commercial or social business environment and have a good command of financial, policy and project management fundamentals.
You will need to be fired up to find practical solutions to the climate crisis.
How to apply
The above information is a summary only and more information can be found here. For full details and to make an application by 5pm on Monday 9 September, please visit Totaljobs. We look forward to hearing from you!
---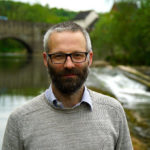 About the author
Sharenergy is here to help grow the community energy sector in the UK. We think the best way to do this is to use existing resources where possible, and to work to build up local capabilities. We try not to do work which somebody else can do better. All the groups we work with have a range of skills and abilities – we're here to fill in the gaps, not to run the show.
---
The views expressed in our blog are those of the author and not necessarily lowimpact.org's
---
Leave a comment