Posted December 6th, 2016
Request for help to build a reciprocal roundhouse for an environmental charity: great learning opportunity, and it's free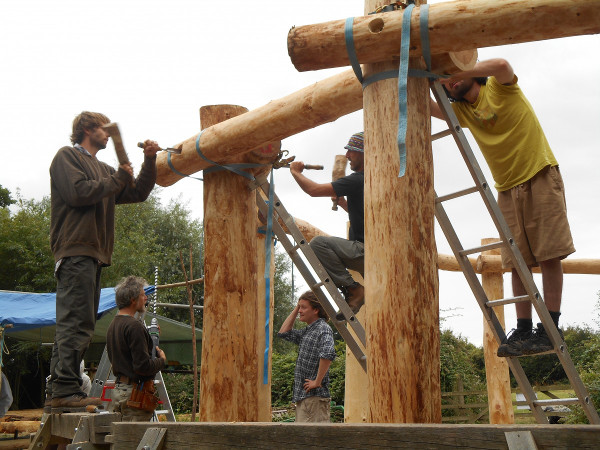 We're building a reciprocal roundhouse in April 2017 for an amazing social/environmental charity, Farms for City Children, and we're calling for assistance. This 3-week 'Full Build' gives you the chance to learn by experiencing the whole building process, and your participation will help the charity to accomplish their dream building. The event is something between work experience, volunteering and crowd funding, but not a course, in that it's free. Also please note that because of the nature of this event you must be physically fit, strong and competent with tools. Camping available. Location: Gloucestershire, UK.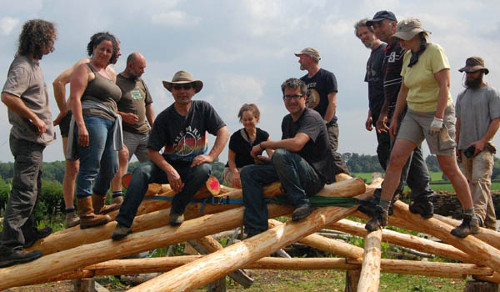 Here's an introduction to roundhouses, and below is more information about this particular build.
I've been experimenting with different designs that I've never tried before. I've been building reciprocal roundhouses for 12 years, but I've never built one based on this design, which will have a few interesting features: a faceted, fan-shaped roof attached to the reciprocal rafters; a curved, vertical timber-clad wall; and cruck frame style wind-braces. During these 3 weeks we will also be building some smaller A frame structures.
A normal reciprocal roof is cone-shaped, but this faceted roof consists of six separate segments, that will look more like a six-bladed propellor from above. Also, the jointing will consist of oblique lap joints on the ring beam. If you're a beginner, this will mean nothing to you, but complete beginners can learn this, and you'll leave knowing exactly what it means.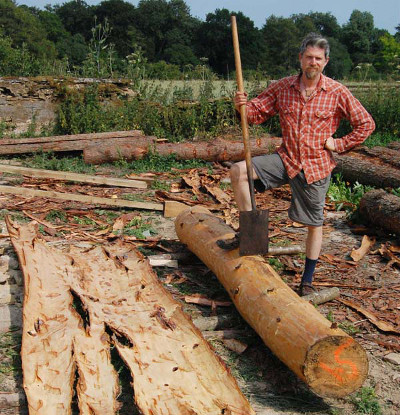 This event is different from a course, in that on a course, people pay money to be taught skills. It's about what you can get for yourself. Nothing wrong with that, but this event is more about giving, and picking up skills for free in the process. You'll see what a group of people can do by collaborating. So this is outside of the world of financial transactions – you'll be part of, and making a valuable contribution to, something worthwhile.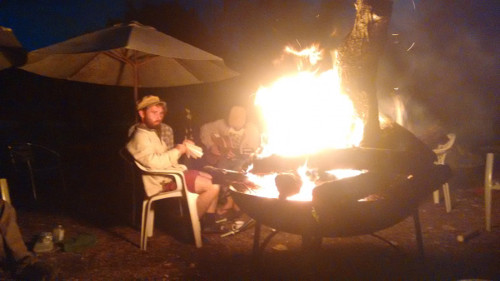 The plan will be very flexible, and might change right up to the start of the build, and may even evolve during the project. The whole thing is very experimental. We'll be doing everything, from the beginning of the foundations to the tip of the roof, although individuals might not get to have a go at everything, you can learn all aspects of the build by observing and talking.
There's also a very strong possibility that you'll end up making friends and hanging out with some great people.
Please read our webpage for more info and to sign up.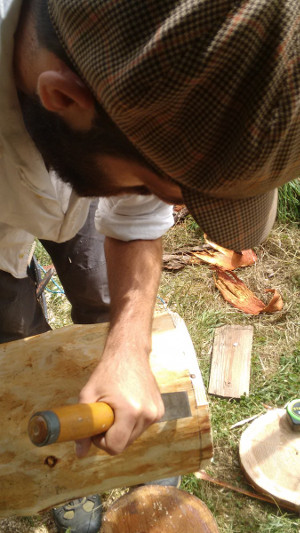 ---
The views expressed in our blog are those of the author and not necessarily lowimpact.org's
---
Leave a comment