Posted September 28th, 2015
'Restart' parties: prolong the life of your electrical goods and pick up some useful skills in the process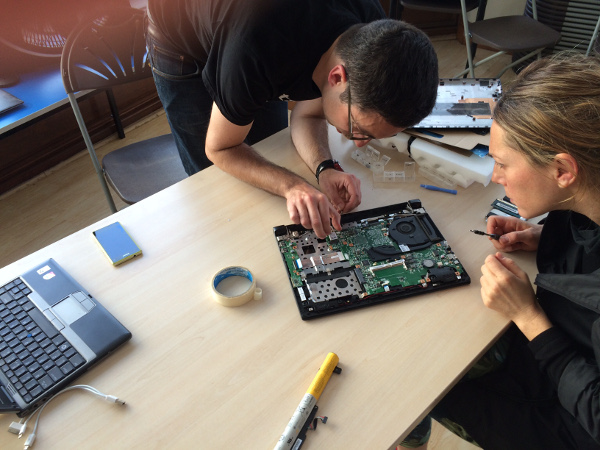 On Saturday I dropped into a 'Restart' party near to where I live in Tooting. If you don't know what a Restart party is – they're a group of techies who raise funds to be able to hold events in various locations where the public can turn up with broken electrical goods and be trained how to fix them. A completely fantastic idea, in other words – people can learn skills, save money, extend the life of electrical goods and reduce waste going to landfill.
So I went along on Saturday afternoon, just to be nosy, without anything to fix. The event was at Mushkil Aasaan (a community centre for Asian families in crisis) on Upper Tooting Road. It was organised in conjunction with our local Transition group, so there were a couple of people there I recognised. I could see people in deep discussion, bent over laptops, radios, mobile phones and a vacuum cleaner.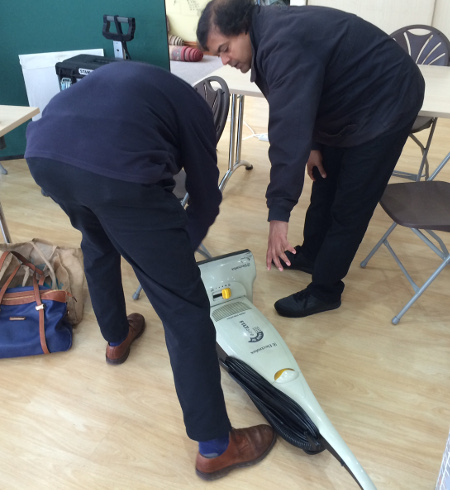 Here are some things I discovered, from people at the party and from their website:
Restart parties are international

Anyone can host a Restart party

Entrance is free to the public, as are any repairs carried out

Local people can come along as repairers / trainers too

Parties are mainly for electronic goods, but other things (like bikes) can be fixed too

Owners of goods that can't be fixed at a party are referred to commercial repairers; if it's unfixable, owners are persuaded to give it away on a freebie site for parts, and not to throw kit away if it can be repaired or its parts reused

If a piece of kit is completely dead and without reusable parts, owners are directed to Recycle Now, which has a locator for recycling points for electrical goods

There's a Restart wiki, where the community can share experience, skills and advice about repairing gadgets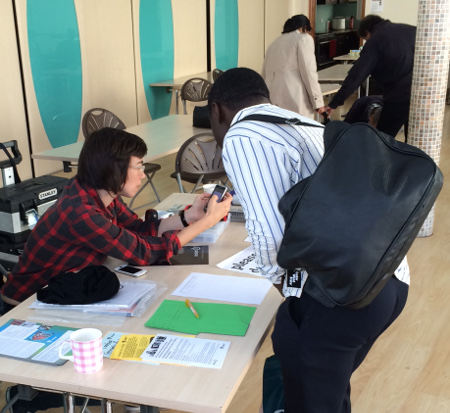 So, my conclusion is – support them! They're doing great things – here's their website.
---
The views expressed in our blog are those of the author and not necessarily lowimpact.org's
---
Leave a comment