Posted February 10th, 2022
Toward co-operative commonwealth: transition in a perilous century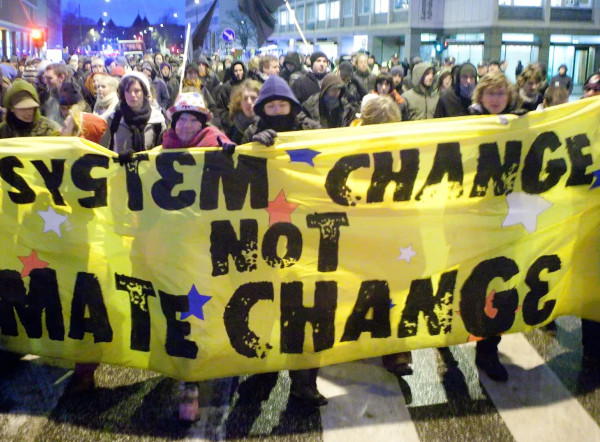 A while ago, we interviewed Pat Conaty, author, academic and stalwart of system change activism. We talked about how to grow the 'co-operative commonwealth' and about what constitutes the 'commons' in the 21st century. Pat is now part of the Synergia Institute, who have put together a MOOC for those of you involved with social and environmental change, and frustrated at the lack of real change we can see around us.
Pat has an almost encyclopedic knowledge of political and economic history, and I recommend his book, the Resilience Imperative, co-authored with Michael Lewis, also of the Synergia Institute.
The MOOC has launched, but registration remains open. We think it's extremely good value for the amount of content and the wealth of experience embodied in the people who have put it together and who are running it. I'll now let Pat tell you more about the course.
---
System change and transition to a political economy that is both socially just and environmentally sustainable are now the central concern of social movements the world over.
Climate change has added an unprecedented layer of complexity to social change work. To meet this challenge, transition to a just and sustainable future requires a perspective that is more integral, more holistic and more demanding of co-operation than anything we have seen since the rise of industrialization. This is the starting point for the transition work we envisage at Synergia, and that is embodied in the content of this MOOC.
The approach blends theory and critical analysis with the practical models for transition that currently are being applied in countless communities around the globe. Our task has been to make these transition models visible and shareable.
This MOOC focuses on how system change is understood and how it is being undertaken in six key economic sectors: Land and Housing, Food and Agriculture, Energy, Work, Social Care and Finance. Each module examines the nature and source of the problems manifested in one of these areas and where real solutions are being applied. A holistic perspective also requires that we explain how each area (or "theme") relates to the other five and to transition overall: what each contributes to our understanding of system change and to the vision of a just, humane and sustainable future.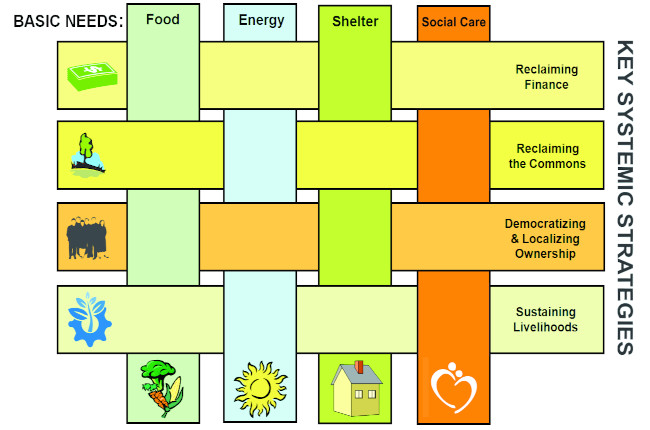 The course is composed of 8 modules that run over 16 weeks. A Synergia Certificate of Completion will be offered to all those who complete the course. University credit from Athabasca University will also be available.
Each module runs for 2 weeks and requires between 1.5 and 3 hours a week depending on choice of study track.
Following week 6 and week 12 there is a 2-week break to catch your breath.
Weekly Time Commitments vary depending on your situation (See Ways to Participate).
Week 1 of each module is devoted to reviewing video & text resources
Week 2 of each module is devoted to online collaborative exercises, synchronous group discussion & individual written reflections.
For further information and registration, see https://synergiainstitute.org/2022-mooc-information/
---
The views expressed in our blog are those of the author and not necessarily lowimpact.org's
---
Leave a comment