Posted June 13th, 2015
Want to see land shared more equally, and managed ecologically? If so, here's what to do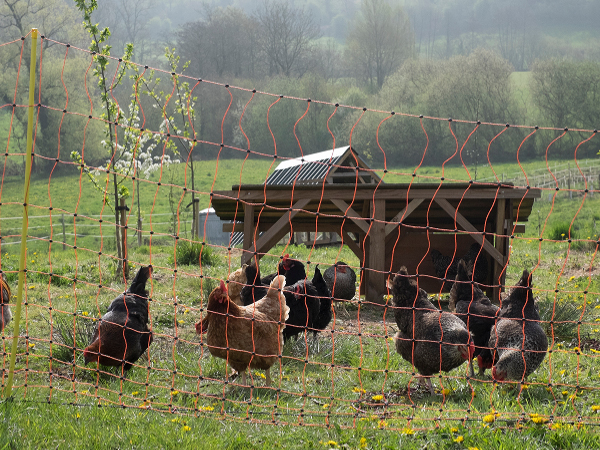 We used to get people on our straw-bale building courses who were amazed at how simple and quick a technique it is. They'd sometimes say 'wow, I'm going to get a few acres and build my own home!' and we'd have to inform them that they might have to do it in another country. The problem is that land, especially land with a farmhouse or planning permission, is prohibitively expensive for people wanting to live a simple life and make their living from the land. The Ecological Land Co-op is working hard to help make it easier. They've already set up their first community of 3 smallholdings at Greenham Reach in Devon, and they're planning another 20. But they need money to do it. If you have some, then please think about investing with them. Their projected return is 3% per year – better than you'd get from a bank savings account, so they're not asking for charity. For people who'd like to see a different kind of world, and who have some money they'd like to invest to help make it happen, we strongly recommend them. Over to Cate:
—————————————————————————————————————————————–
Following the launch of our Community Share Offer at the end of April, the Ecological Land Co-operative has already raised £185,000 – over 50% of the money we need to create our next cluster of affordable ecological smallholdings – through a mixture of share capital and loan finance.
We're absolutely delighted with the upswell of support for our work, but we're still actively seeking more social investors to reach our target of £340,000. We need this financial support to make our vision a reality; widening land access, producing sustainable food, and living lightly on the earth.
If you're interested in what we're trying to achieve, and have £500 or more that you could potentially invest, this is a great opportunity to contribute to the development of low-impact agriculture in the UK. We'd love to hear from you!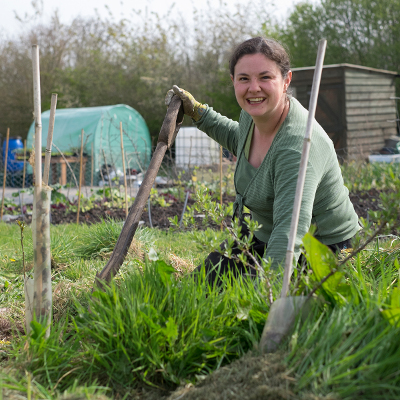 About the Ecological Land Co-operative
The Ecological Land Co-operative (ELC) is a social enterprise, established to provide affordable sites for ecological land-based livelihoods. The ELC seeks to address a range of complex and deep-rooted social and environmental challenges in a uniquely simple, pragmatic way: by removing barriers to land access for sustainable uses. We develop smallholdings aimed at new entrants to horticulture and mixed farming, and we protect our sites for affordability and agricultural use in perpetuity.
Our first project is a cluster of three affordable smallholdings for new entrants to organic horticulture at Greenham Reach, Devon. Having successfully developed this first site, we are now seeking to fund the development of our next site via withdrawable community shares.
About our Community Share Offer
Based on the success of our first cluster of small farms at Greenham Reach, we plan to create around 20 new ecological smallholdings between 2015 and 2020. We're currently looking to raise finance, through community shares, to fund our next cluster of farms. We are looking to raise £340,000.
We have produced a model which is both pioneering and financially sound. We have produced a share prospectus and business plan, which set out both the detail of our offer, and how we will achieve our goals. You can find these, and more information about our share offer on the 2015 Share Offer section of our website.
Investors have the opportunity to purchase between 500 and 40,000 shares per individual or company in this offer, with shares valued at £1 each. On investing, you become a member of the Ecological Land-Co-operative, with voting rights, and the capacity to stand for election to the Board of Directors.
The share offer opens on 27th April 2015 and closes on 26th July 2015.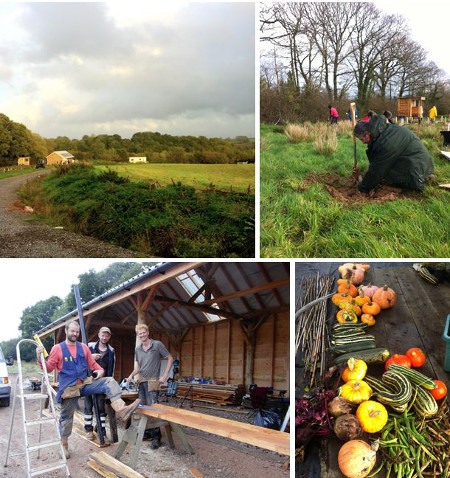 Why Invest?
Our work is centred on the development of ecological smallholdings, but the impacts of our work are wider than this; our creation of ecological holdings also:
Demonstrates a model of collective ownership that can protect and enhance the land, based not only on ideas of conservation, but on producing a living and working countryside;
Contributes to, and strengthens the growing community of individuals and organisations committed to fostering the skills, knowledge and solidarity to allow the land to sustain us as we head into unpredictable times;
Through our site monitoring provides research and impetus that helps strengthen campaigns for land reform; and
Seeks to improve planning policy by providing evidence and examples that low-impact ecological land use has multiple benefits and should be embraced and legislated for.
We would love you to be part of our work, and we hope that you choose to join us. We need your help in making our vision a reality; widening land access, producing sustainable food, and living lightly on the earth.
Find Out More
For further information about this share offer and/or the work of the Ecological Land Co-operative please visit our website, www.ecologicalland.coop, or contact Directors Zoe Wangler ([email protected]) or Cate Chapman ([email protected]) either by email, or by phone on 01273 911494.
---
The views expressed in our blog are those of the author and not necessarily lowimpact.org's
---
Leave a comment