Posted June 20th, 2017
Wind farm open day, July 4th: see what it's like inside a giant turbine, and ask questions in the pub afterwards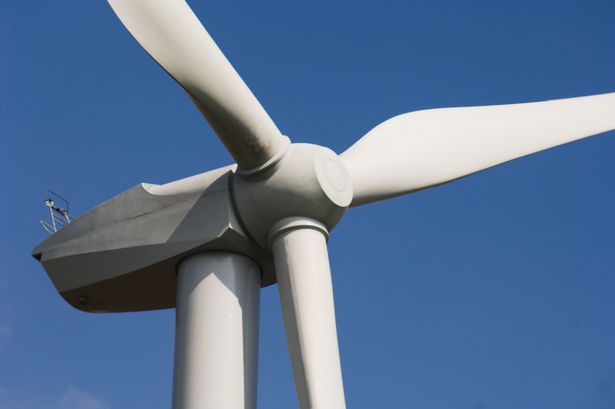 It's Community Energy Fortnight from June 24th – July 9th and all over the country there are events to galvanise support for clean power. To celebrate this and to draw attention to Global Wind Day, we are opening up one of Awel's turbines for people to see inside a wind turbine. So if you've always wanted to see what it's like inside those towers, come along to our Open Day on July 4th. There'll be wind-powered tea and coffee, and welshcakes!
It's a drop-in event from 4pm to 8pm. The site is on Mynydd y Gwrhyd – about 5 miles north of Pontardawe and 20 miles north of Swansea with spectacular views. The nearest postcode is SA8 4TA and there is a map here. Parking is available so no walking is required. Please email [email protected] to reserve your place. We'll be in the Queen of Hearts pub in Cwmgors afterwards to answer any other questions over a pint and chips!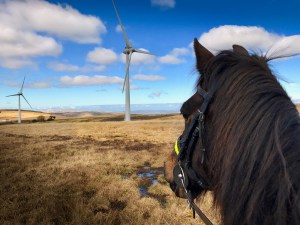 We have also teamed up with the charity, 10:10, who are running a fantastic campaign to support wind energy in the UK. 10:10 have set up a crowdfunding appeal to buy £250 of shares in Awel Coop for Sajid Javid, the Minister with responsibility for wind energy policy and the new Shadow Secretary of State, Teresa Pearce. This will give key politicians a blast of Welsh community wind power and we hope it'll help shape their future policies. You can see the campaign and support here.
There is still time to invest in our Share Offer and you can join us for a minimum of £50. We have raised nearly £2.3m so far of our £3m target and secured a £5.25m loan from Triodos Bank. Our ongoing Share Offer is being used to pay back a loan from Welsh Government – we are keen to refinance as Welsh Government is strongly committed to community renewables and this money can be used to support more projects.
Our turbines are generating ahead of prediction – 4,525,600 kWh so far since the turbines were commissioned on January 25th – enough to supply about 1000 homes for a year (pic of our meter here). Watch the stunning film of the turbines going up. Do read more on www.awel.coop  and complete an application form for shares! If you have any questions, please don't hesitate to contact us on 01639 830870 or email [email protected].
Dan, Suzanne, Mary Ann, Brian and Carl
www.awel.coop
---
The views expressed in our blog are those of the author and not necessarily lowimpact.org's
---
Leave a comment