Posted July 10th, 2018
Interested in building with straw? Don't miss The Big Straw Bale Gathering!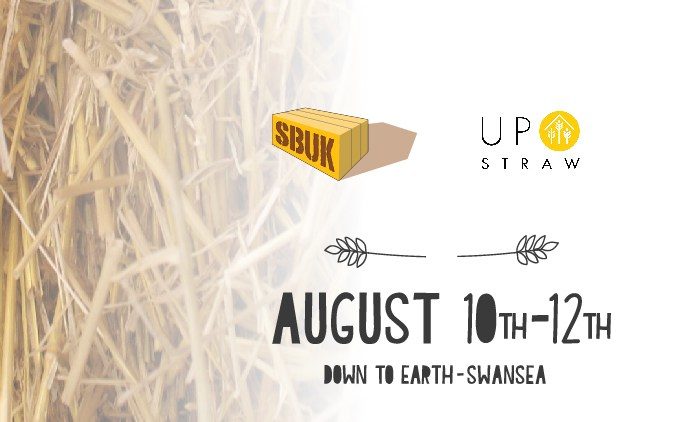 It's not too late to join the biggest straw-bale building event of the year this August in Swansea. Jeffrey Hart of SBUK tells us about how you can get involved, learning all about building with straw from an impressive line-up of speakers to hands-on workshops.
---
What, where and when
SBUK are proud to present the inaugural 'Big Straw Bale Gathering' – a gathering to discuss and learn straw-bale construction and share the latest and  best thinking within the industry. Held at Down To Earth's beautiful straw-bale roundhouse in South Wales from 10th -12th August 2018, the weekend will feature talks, discussions and hands-on workshops, for all levels, led by the UK's best natural builders and leading associated professionals.
When you are full of knowledge you can relax with great local organic food, music, dancing, yoga, 'Strawbale Ale', children's activities and a host of extracurricular events ranging from walks to canyoneering on the beautiful Gower Peninsular! For a full breakdown of the weekend's activities, see our running order.
The Big Straw Bale Gathering will collect up everyone with an interest in straw bale building in the UK. No matter what level you are engaging with straw bale construction, there will be lots to learn at the BSBG.
Keynote speakers
We're excited to have Ed and Rowena Waghorn as keynote speakers for the Big Straw Bale Gathering. Their build, which took over 10 years to complete, is a work of art and you might in fact remember it from an episode of Grand Designs. We are delighted they are coming to share their views on building a home. Their talk Building a home – enjoying the circuitous route will concentrate on how they are taking their time and being resourceful with what is around them, plus how they make building their home part and parcel of their family life.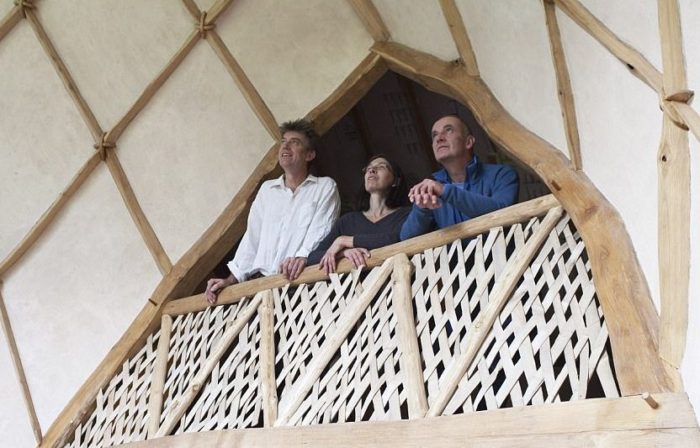 Speakers
Other speakers include everyone from Barbara Jones to Chris Vernon and Paul Jennings. Full details of BSBG speakers are available on the website and it's set to be an exciting and varied line up, covering everything from what's in a bale (and why it matters!) to engineering aspects and incorporating permaculture design.

Workshops
Workshops are included in the price of the event so be sure not to miss out. Spaces on the workshops will be limited and sign-ups will happen each morning.
Confirmed so far, Will Stanwix, co-author of The Hempcrete Book: Designing and building with hemp-lime will be running a workshop at the Big Straw Bale Gathering teaching you how to create you own clay straw blocks. Meanwhile, Hawkland Ecological Construction will be offering an Intro To Bale Building workshop. The perfect beginner session, it will cover everything from resizing a bale to notching a post, with the aim of building a complete wall, straightening it and preparing it for plaster.
Stay tuned for the release of our full list of BSBG workshops led by top UK straw bale professionals coming soon!
Excursions & other activities
There will be activities to entertain those not so interested in straw-bale building during the day, including yoga, spoon carving & treasure hunts. Meanwhile, Down to Earth will be running a selection of half day excursions at an additional cost. These excursions will be available to book closer to the event and are subject to a minimum of 6 bookings. These will include climbing and abseiling, coasteering (aged 8+) and coracle adventures, at a cost of £35-£40 for three hours.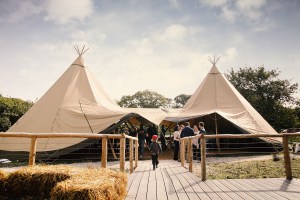 Accommodation & food
There are a few options for accommodation while at the Big Straw Bale Gathering. For those who wish to camp on site, we have limited rustic camping pitches available on site for the weekend, priced at £50 per tent. Please note this is not a manicured campsite, just a patch of grass on the Down To Earth site. Showers and toilets are available.
Aside from camping, Down to Earth are just putting the finishing touches to a natural material accommodation block on site. At the time of writing price and booking are not available but as soon as this becomes available we will let you know here. Offsite, meanwhile, there are many local campsites around a 10-15 minute drive from the site. The Gower Peninsular is a popular tourist destination with many B&B & hotel options available.
When it comes to food, you are welcome to bring your own food to the BSBG or alternatively you can purchase 3 local vegetarian meals for £20. Meals are served Saturday lunch, Saturday evening and Sunday lunch. Please bring your own breakfast. Tea and coffee will be available throughout the day.
Example menu:
Saturday lunch – homemade seasonal organic soup and bread
Saturday evening – stuffed peppers, quinoa and seasonal vegetable gratin, garden salad, provençale tomatoes & garlic roast potatoes
Sunday lunch – homemade veggie sausage rolls, Moroccan chickpeas, homemade Memphis coleslaw
Tickets
Full details of ticket prices are available on our website, with discounts available both to students and to members of SBUK. Whatever your straw-bale building knowledge and journey so far, don't miss out on what promises to be a spectacular gathering!
---
For more about building with straw, see our straw-bale building topic introduction, with specialist Phil Christopher of Huff and Puff Construction on hand to answer your queries.
---
The views expressed in our blog are those of the author and not necessarily lowimpact.org's
---
Leave a comment