Posted August 31st, 2013
Eigg: community-owned island & the 1st completely wind, water and sun electricity grid in the world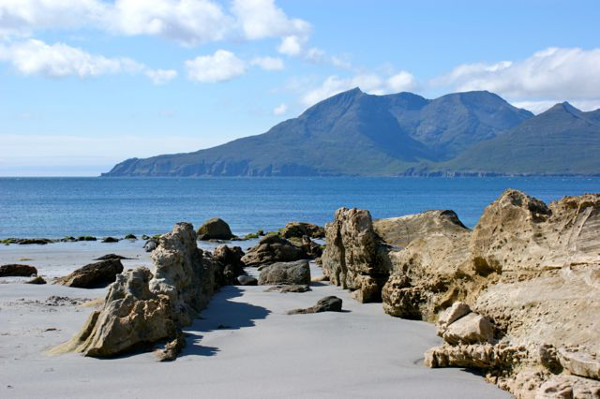 Sometimes a story will remind us that things can be done differently. The Isle of Eigg story is one of them. For more details of exactly what happened on Eigg, see Alastair Mcintosh's book Soil and Soul (available here). From the foreword, it's tells the story of 'the first known case in which Scottish tenants cleared a laird from his own estate'. Over to Norah:
—————————————————————————
The Eigg Story
Eigg is a small island off the NW coast of Scotland, but with a big reputation – Eigg's pioneering community buy-out in 1997 ushered in land reform in Scotland, giving islanders control of their future, and other communities inspiration to follow. After decades of problems with absentee landlords, the island was bought in 1997 by the Isle of Eigg Heritage Trust, a partnership between the residents of Eigg, the Highland Council and The Scottish Wildlife Trust. The islanders managed to raise £1.5 million to buy the island themselves, and so became the first community owned land in Scotland.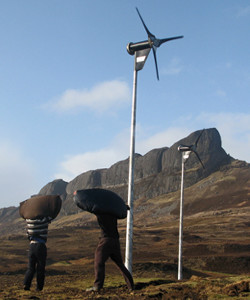 Since 1997, Eigg has been steadily growing economically and in terms of population. Thanks to its inhabitants having a say in how the island is run, Eigg has become a more stable environment with employment and housing opportunities. Young people now have reason to stay and settle, where previously they would have moved to the mainland for work. Among other achievements, Eigg has the first completely wind, water and sun-powered electricity grid in the world. Feb 1 2008 saw the switching on of the island electrification project, which made 24-hour power available for the first time to all residents and businesses on the island. The project is now a world leader in the integration of multiple renewable energy sources into a grid system to supply an isolated and scattered small community.
In January 2010, the community made another major achievement. It won joint first place – and £300,000 – in The Big green Challenge competition to find new and better ways to tackle climate change, run by the National Endowment for Science, Technology and the Arts (NESTA). Less fossil fuels, more efficient use of what we use, insulation, transport alternatives, reducing all waste and growing as much as we can are all parts of the island approach.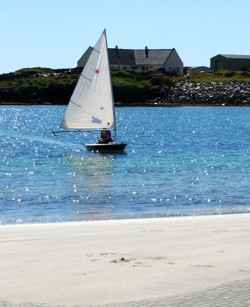 The Earth Connections Sustainability Centre on Eigg, is developing some of the ideas from The Big Green Challenge for a wider audience. We have renovated the old Lodge and are now running residential courses on different aspects of sustainability from renewable energy and eco building to exploring nature and food foraging. Come and learn some new eco-skills, whilst exploring this amazing and unique Scottish island!
For more info go to: www.earthconnections.co.uk and www.isleofeigg.net
---
The views expressed in our blog are those of the author and not necessarily lowimpact.org's
---
Leave a comment