Posted November 4th, 2018
Fancy learning to spin or weave or know someone else who would?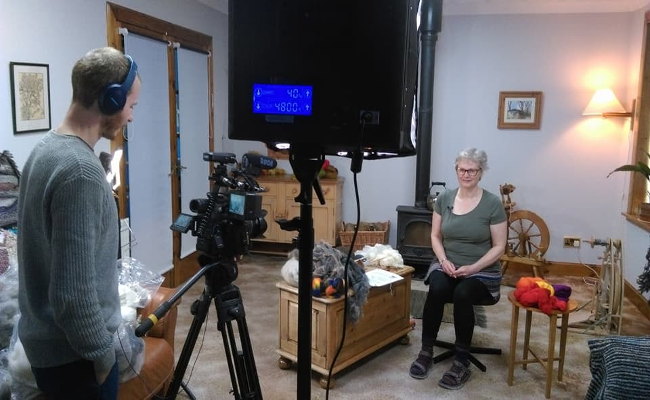 Are you tempted to give learning to spin or weave a whirl but don't know where to start? Or maybe you have a friend or family member looking for a new craft challenge? Our new online courses are for you! Read on to find out how you can start your craft journey – in your own time, at your own speed and supported by expert videos and texts.
---
We're developing online courses in our range of topics, working with specialists to provide 2-3 hours of video content for each course, backed up with text, images, charts and diagrams – everything you need to get started and to succeed in the topic of your choice.
It has been a busy time for film-maker Piotr Karter, accredited Association of Guilds of Weavers, Spinners and Dyers tutor Janet Renouf-Miller and the Lowimpact.org team as we prepared to launch the first two new courses: spinning and weaving. After months of work, we are delighted that they are now live and available to purchase via our website.
Who are the courses for?
Both of these courses are aimed at beginners and no prior experience is necessary. They might also be useful as a refresher for anyone looking to revisit earlier forays into spinning or weaving or, if you're already a proficient weaver or spinner yourself, you might have a friend or family member who would like to learn more. Or perhaps you're a smallholder keeping sheep, alpacas or Angora goats and are keen to put their fleeces to good use yourself.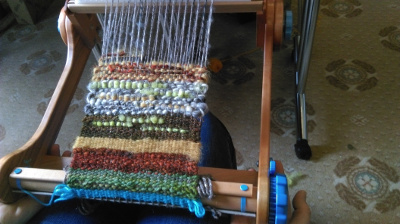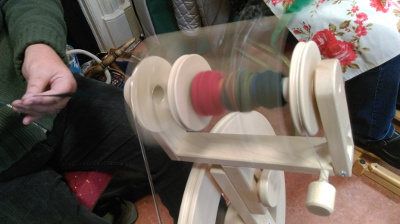 What will I get?
A lot, we hope! The courses represent excellent value – as well as 12 pdf booklets, there are over 120 minutes of videos to accompany every aspect of the booklets, so that as well as reading about the processes you can watch videos of exactly how it's done. The fact the courses are online mean that you can learn at your own pace, safe in the knowledge you are in expert hands. This is particularly useful for anyone unable to attend a regular course or class in person.
Weaving
This course will show you the basics of how to weave on a simple frame loom and progress to teaching you to use the versatile yet easy-to-use rigid heddle loom. These looms can be used to make many things – scarves, pictures, clothing and more – yet do not take up much room in your home and can be easily stored. The video below gives you a taste of what to expect…
Spinning
This course is about how to spin yarn: but not only that. It looks at the wide choice of fibres available and helps you to choose the right spinning tool for you. Here's a sneak preview of one of the chapters for you…
Who is teaching the courses?
Course tutor for both the spinning and weaving courses is Janet Renouf-Miller of Create With Fibre. Janet works from home in South West Scotland, earning a living by writing and teaching spinning and weaving. Spinning or weaving for at least ten minutes a day helps keep her calm and focused and she uses it as a form of meditation.
She is a registered teacher with the Association of Weavers Spinners and Dyers and has taught at their renowned Summer School. Janet has also taught courses for many spinning and weaving Guilds, community groups, shops and voluntary organisations. Her booklets on spinning, dyeing and knitting have proved popular with students who take her courses and this in turn led to the publication of two books. She loves low-tech and sustainable craft equipment such as handmade looms and spindles, as well as the amazing contemporary spinning wheels and looms that are now available.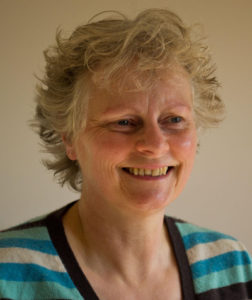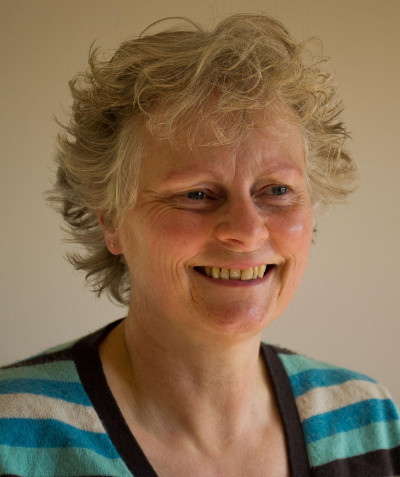 She and her husband Lee run their home-based business Create With Fibre jointly and sell Lee's hand made looms, as well as Ashford Handicrafts spinning and weaving equipment on their website, along with Janet's books.
Janet's lessons for the course were filmed by film-maker Piotr Karter of Inlight Media. Huge thanks to them both for their hard work and also to Lee Renouf-Miller and Jess Smulders-Cohen who provided vital behind-the-scenes support during and after the filming.
How much do the courses cost?
The courses represent excellent value at £30 each – less than half the price of most comparable online courses you'll find elsewhere. This is because we're not trying to maximise profits, but to help people adopt sustainable technologies and gain skills to live more sustainably and to help them participate in a different kind of economy. They make great gifts too – not to mention the gifts you can go on to craft yourself with your new skill!
How can I buy one?
Visit our online courses page, follow the link to the course you're interested in, then scroll down to the bottom of the page to to the 'click here to purchase' link. You'll be taken to a new page, with a Paypal check-out button. Don't panic if you haven't got a Paypal account – you can also pay at the PayPal checkout using a debit or credit card. After purchasing, you'll be sent a link to access the course. The link will last indefinitely.
Any feedback for us?
We'd love to hear your honest thoughts about the content we're producing, so if you have some feedback about any of our online courses, we're all ears! We hope you'll get lots from the courses but if there's anything you think should change, please do let us know.
---
With thanks to Create With Fibre and Inlight Media. See here for our list of online courses, also including natural soap-making, solar electricity and straw-bale building, with more coming soon.
---
The views expressed in our blog are those of the author and not necessarily lowimpact.org's
---
Leave a comment